Tips for Hitting a Low Stinger Golf Shot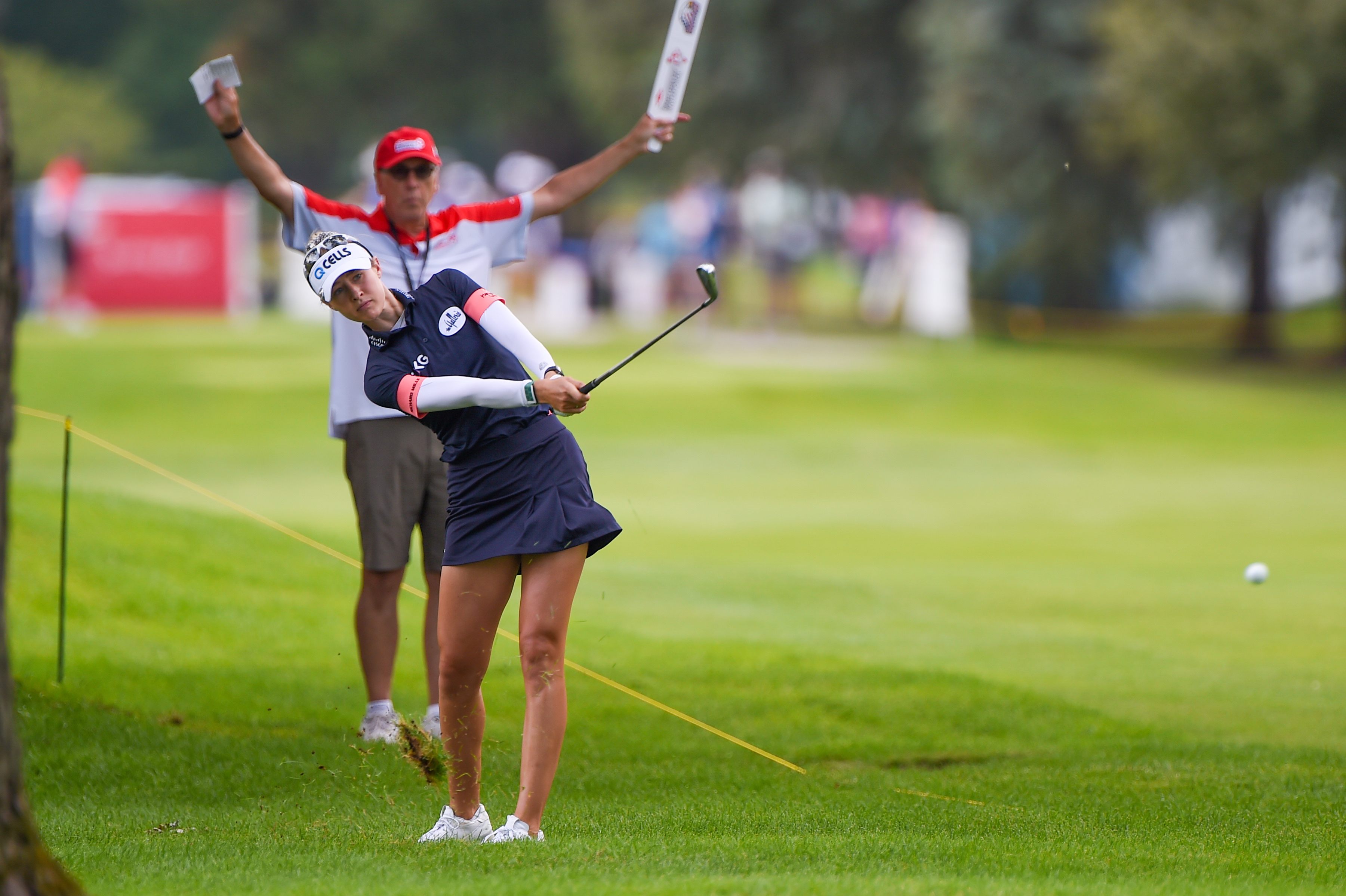 The intentional low shot. This is a shot where we are going to drive the ball in to a back pin and skip it in or a shot in to the wind. When we need to drive that golf ball down and low and really have some control on the golf ball.
Intentional Low Golf Shots - Difficult But Effective
This is a difficult shot for the average mid-handicap golfer who tends to release the club a little too early and they are not aggressive enough going through the golf shot.
Let me give you some ideas how you can hit a stinger. You have heard Tiger Woods talk about his stinger, let's get your stinger going.
To do that we are first going to grip down on the golf club. That makes the shaft a little firmer and will help you hit it lower.
Stand in closer to the golf ball.
Now the next thing we are going to do is a big step with the front foot and a small step with the back foot. That is going to going to make it easier to get over to my left leg and also to strike down on the golf ball and that is going to really allow the golf ball to come out lower.
Last of all I want you to use the three quarter backswing to a three quarter finish. That is what you see Tiger do. He goes three quarters to three quarters.
Golf Drill for Hitting Stinger Shots
I have also seen Phil Michelson hit a lot more of those shots and he has played some magnificent irons doing that. Of course all the Tour players will hit this shot from time to time. I put the ball back in my stance. I grip down, I am going to use a little smaller swing. That is going to drive that ball out of there nice and low with some zip on the golf ball. When it hits the ground it will bounce a couple of times and catch. That is a great shot hitting into the wind and also learning to strike down on the golf ball. It is a great drill.
About the Instructor

Jim McLean
Jim McLean Golf School
Doral Golf Resort and Spa
4400 NW 87th Avenue
Miami, FL 33178
Tel: 800-72-DORAL