How Do Optical Rangefinders Work?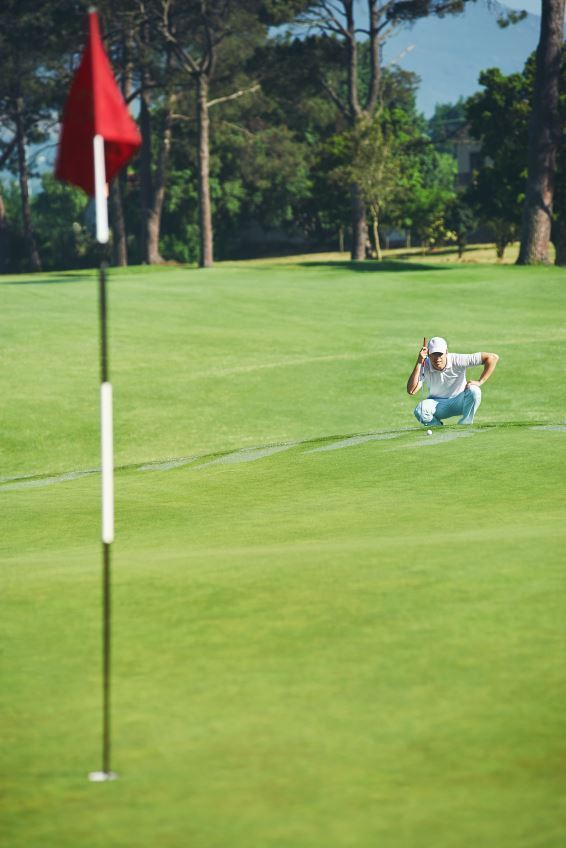 Optical rangefinders are one of the three options currently available for accurately measuring distances on the golf course, the others being the GPS rangefinders and the laser rangefinders. Optical rangefinders are the cheapest option of the three and are widely used by hunters as well as golfers. In addition to initial cost being low there is no need for course downloads, subscriptions or batteries as it works by converting the size of an object to distance through pre-loaded scales. This makes it an excellent option to consider, despite giving a slightly lower degree of accuracy than the other rangefinders.
Function
Optical rangefinders are monocular devices with built-in scales. The height of the pin in the eyepiece is measured and then converted to a distance reading using preloaded conversion charts.
Triangulation
They work by using the principle of parallax, a form of triangulation. There are two lenses at opposite ends of the rangefinders that focus on the object. A focusing knob then superimposes these two images on each other. This knob is calibrated with the scale that converts the reading into the distance.
Focusing
It is important to point the rangefinders at the pin and focus with care. The accuracy depends on how precisely you focus the instruments.
Advantages
Optical rangefinders are usually cheaper than the other two options, are accurate, light and require no batteries. There is no confusion when taking measurements from objects between you and the pin, or any danger of measuring to trees behind the green instead of the pin itself.
Disadvantages
They need to be held steady and can be tricky to learn how to use. They rely on the golf pin being of a standard height to work accurately, which may not be the case. Even when it is so, the accuracy of the devices is limited, less than GPS or laser rangefinders. Generally no more than 90 percent accuracy can be obtained, although this increases to 95 percent at distances of less than 100 yards. Even this degree of accuracy depends upon how precisely you can focus the devices.