The 10 Best Desert Courses in America
Updated January 6, 2023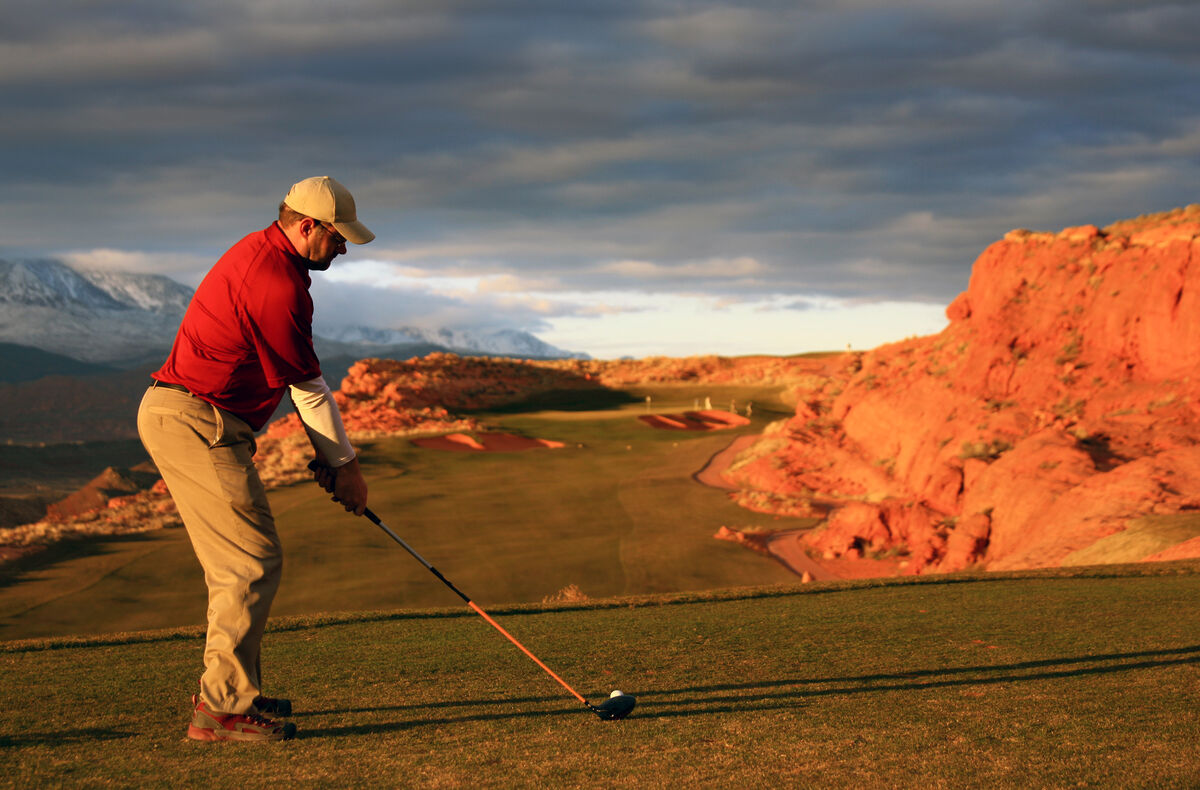 Desert golf courses provide some of the most unique and fun layouts in the United States. Nevada, California, Arizona, New Mexico, and Utah offer some of America's best desert golf destinations. Here are 10 of the best desert courses that you can play. Stay hydrated!
What Makes a Great Desert Course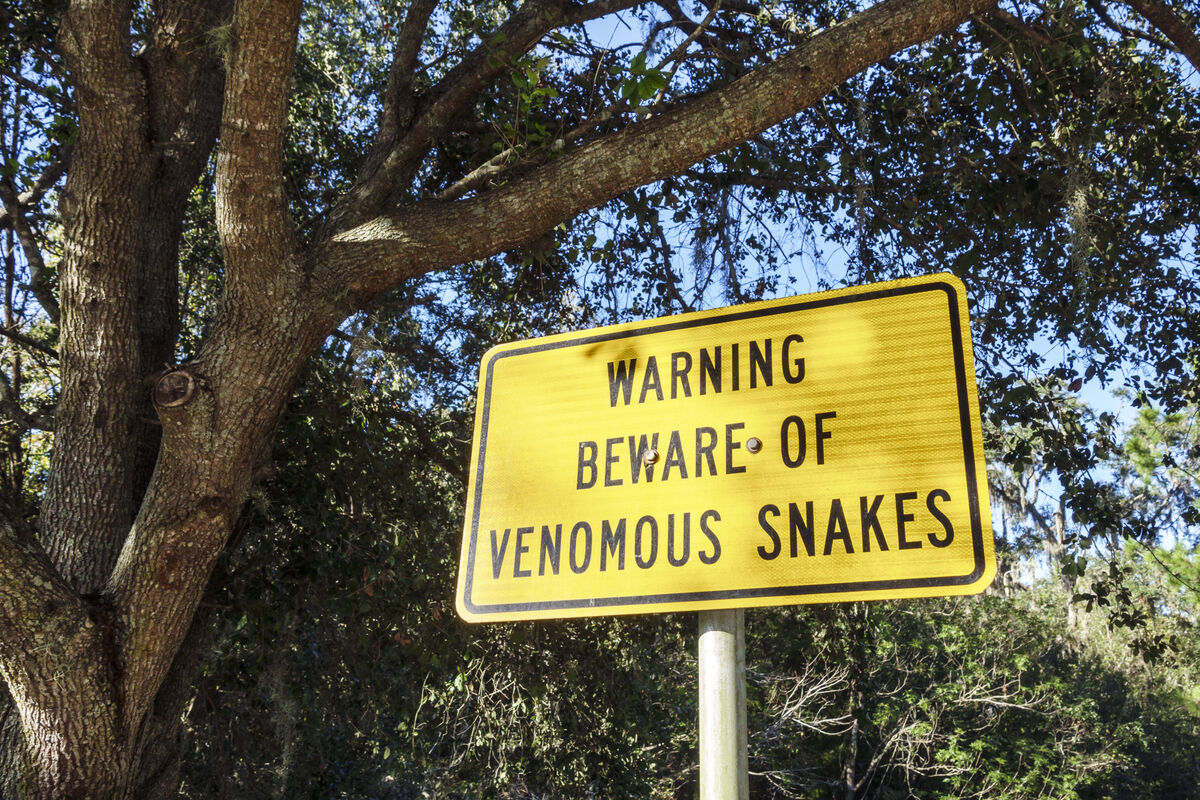 There are many great desert courses in the U.S., so it's challenging to narrow down which ones are worthy of the best. For us, the criteria for desert courses starts with the setting. We want to see mountains, whether close or in the distance. We want rocky areas that are out of bounds, and we give bonus points for signs that warn of snakes. Cactuses, the more the merrier in our opinion. And finally, we really appreciate some elevation change with our desert courses.
There are many fantastic traditional golf courses that surround us, but the unique visuals and experience of playing golf in the desert had a special place in this game that everyone should experience.
The 10 Best Desert Courses in America
From Dye to Fazio, and California to Utah, here are our picks of the 10 best desert courses in the United States. We hope you get to enjoy them as well.
| | |
| --- | --- |
| City | Mesquite, Nevada |
| Yardage | 6,939 |
| Rating/Slop | 75.4/154 |
| Peak Rate | $250 |
| Architect | Dennis Rider |
If you can only play one desert golf course in your lifetime, you should probably make it a course you'll take a picture of on every tee box. Wolf Creek Golf Club is 87 miles northeast of Las Vegas, in Mesquite, Nevada. It's a beautiful experience of golf and you'll be left wondering how this course was carved into the mountains. The answer is a lot of dynamite.
Tee shots are deceptive, depth perception is tricky, and the silence that surrounds the course is deafening. There truly is no signature hole at Wolf Creek because every single one is an experience of the senses. You just have to experience it for yourself.
Grayhawk Golf Course (Raptor)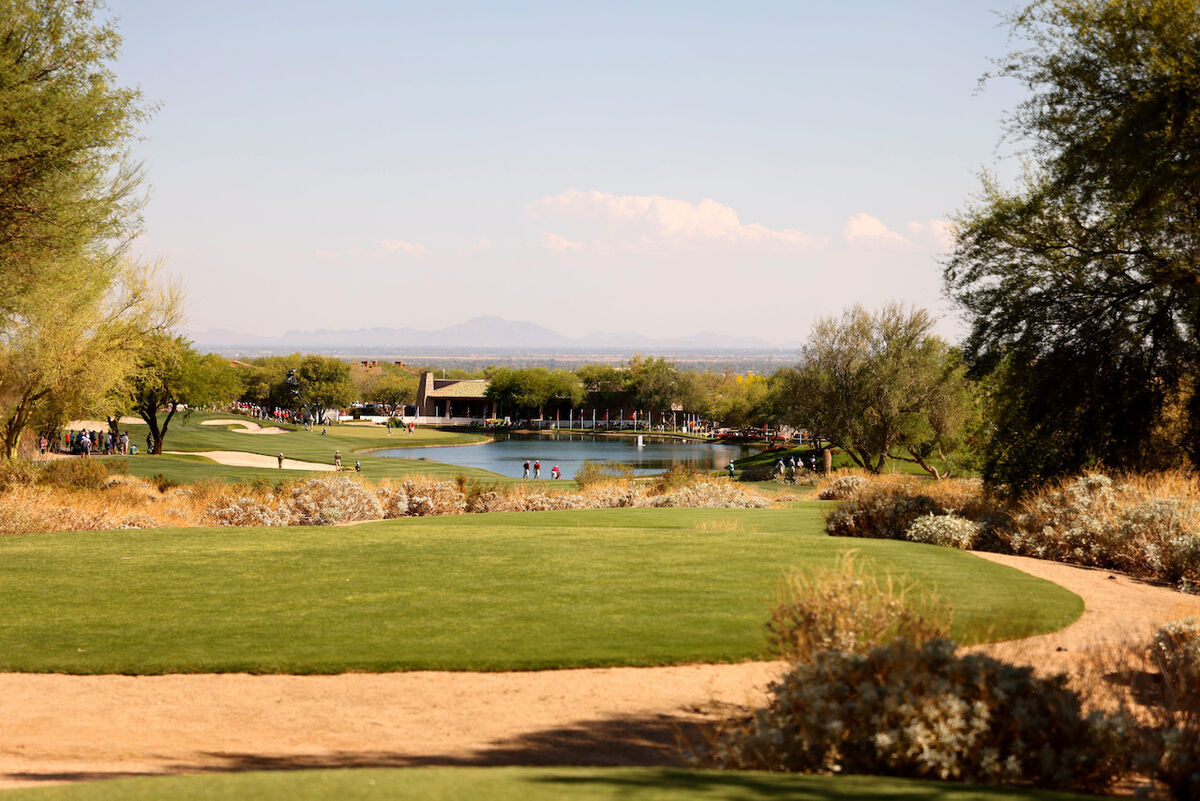 | | |
| --- | --- |
| City | Scottsdale, Arizona |
| Yardage | 7,151 |
| Rating/Slope | 74.2/140 |
| Peak Rate | $200 |
| Architect | Tom Fazio |
Tom Fazio has created some incredible desert courses and the Raptor course at Grayhawk Golf Course makes a case for best overall. If you're in the Phoenix/Scottsdale area, this is a can't-miss opportunity if you can snag a time. The Raptor has hosted the NCAA Men's and Women's Division I Golf Championships as well as the former Frys.com Open on the PGA Tour.
RELATED: The Best Golf Courses You Can Play in Scottsdale
The course backs up to the Sonoran Desert, so you get outstanding views. The course is challenging and undulation is mostly gradual, but there are definitely some spots for long hitters to get into trouble. The Raptor challenges every aspect of your game.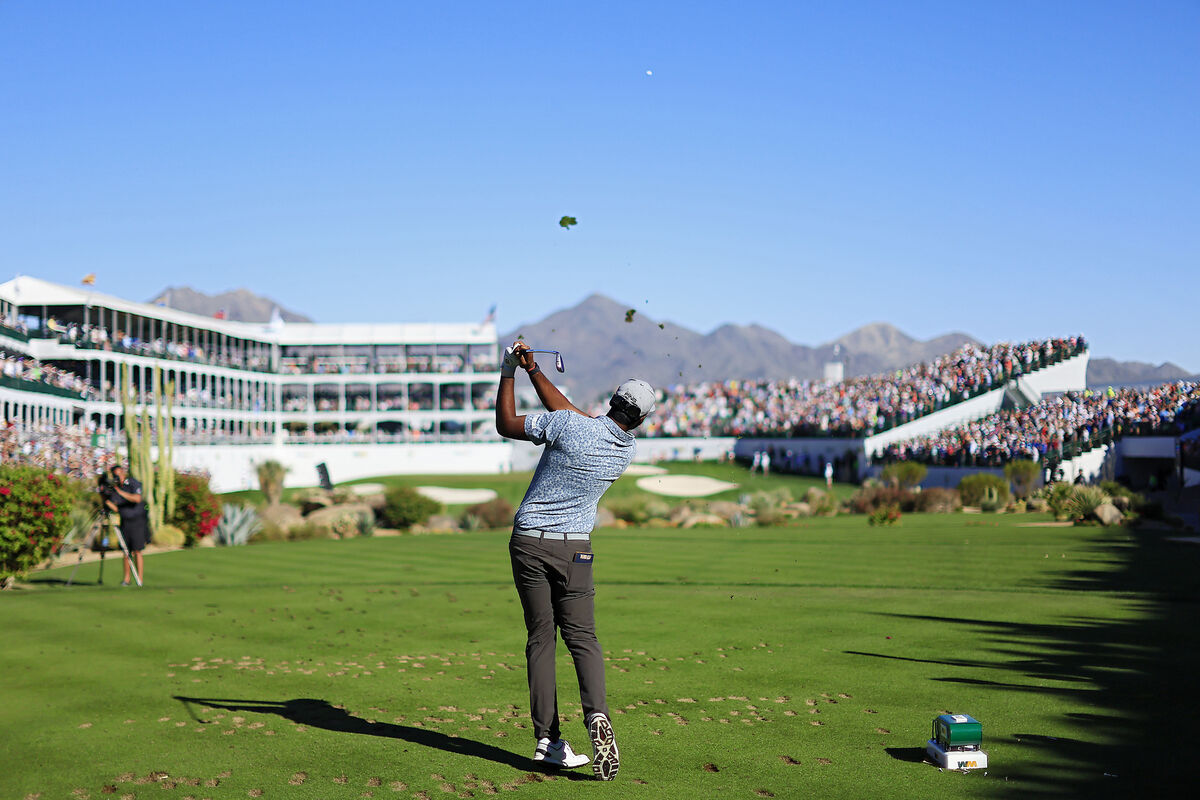 | | |
| --- | --- |
| City | Scottsdale, Arizona |
| Yardage | 7,261 |
| Rating/Slope | 74.7/142 |
| Peak Rate | $360 |
| Architect | Tom Weiskopf and Jay Morrish |
We all tune in Super Bowl weekend and watch thousands of crazed golf fans cheer and boo on the par-3 16th hole at TPC Scottsdale. To have the opportunity to take on the same course that the best in the world tackle at the WM Phoenix Open is something you'll never forget.
While the famed 16th gets all of the attention, the Stadium course as a whole is a very tough test from start to finish. There are plenty of desert collection spots to lose your ball and the fairways do not always funnel you to the center. Remember, after you take your pictures at No. 16, you still have to settle in for two difficult par-4 holes including the 18th that can make or break your round.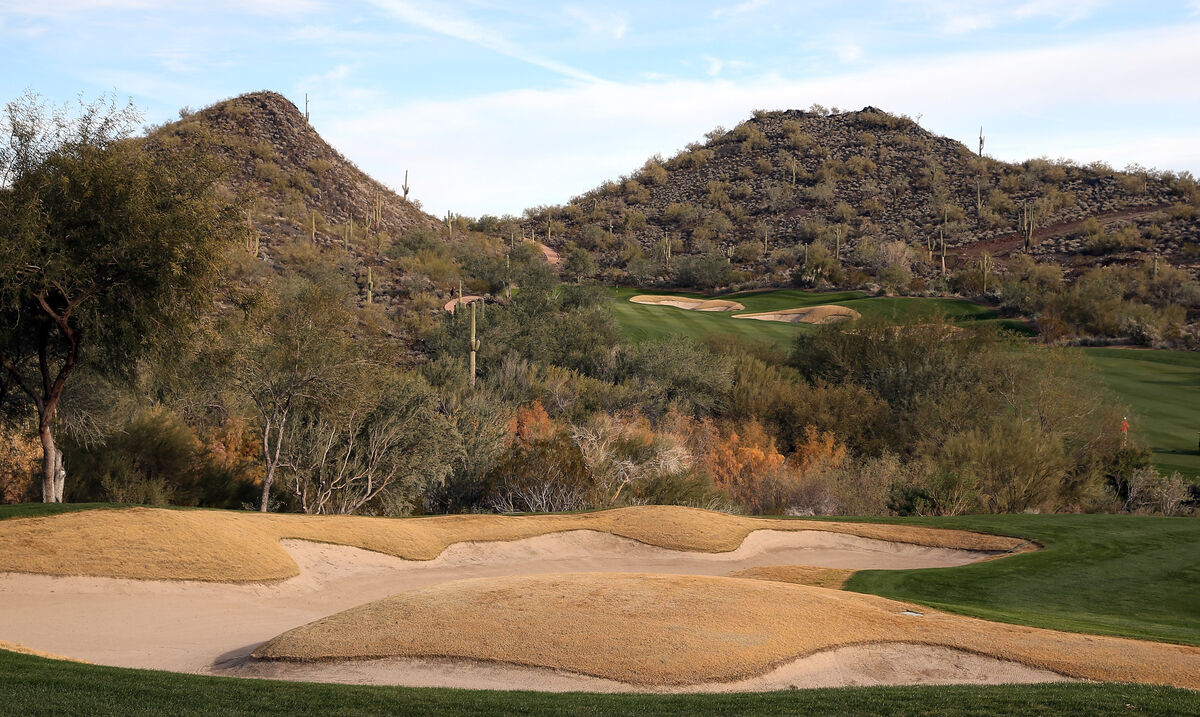 | | |
| --- | --- |
| City | Scottsdale, Arizona |
| Yardage | 7,249 |
| Rating/Slope | 75.3/148 |
| Peak Rate | $220 |
| Architect | Rees Jones |
Quintero Golf Club is a top golf course no matter what the criteria. Another Scottsdale gem, Quintero's remote location gives it a secluded feeling, which is tough to do in a popular city. Rees Jones left nothing on the table with this course, from routing to risk/reward opportunities, this is a tough golf course. Greenside bunkers are menacing and the way each hole is shaped by the desert makes it a visual masterpiece. Be sure to tip your hat to the grounds crew as Quintero's conditions are consistently among the best you'll ever experience.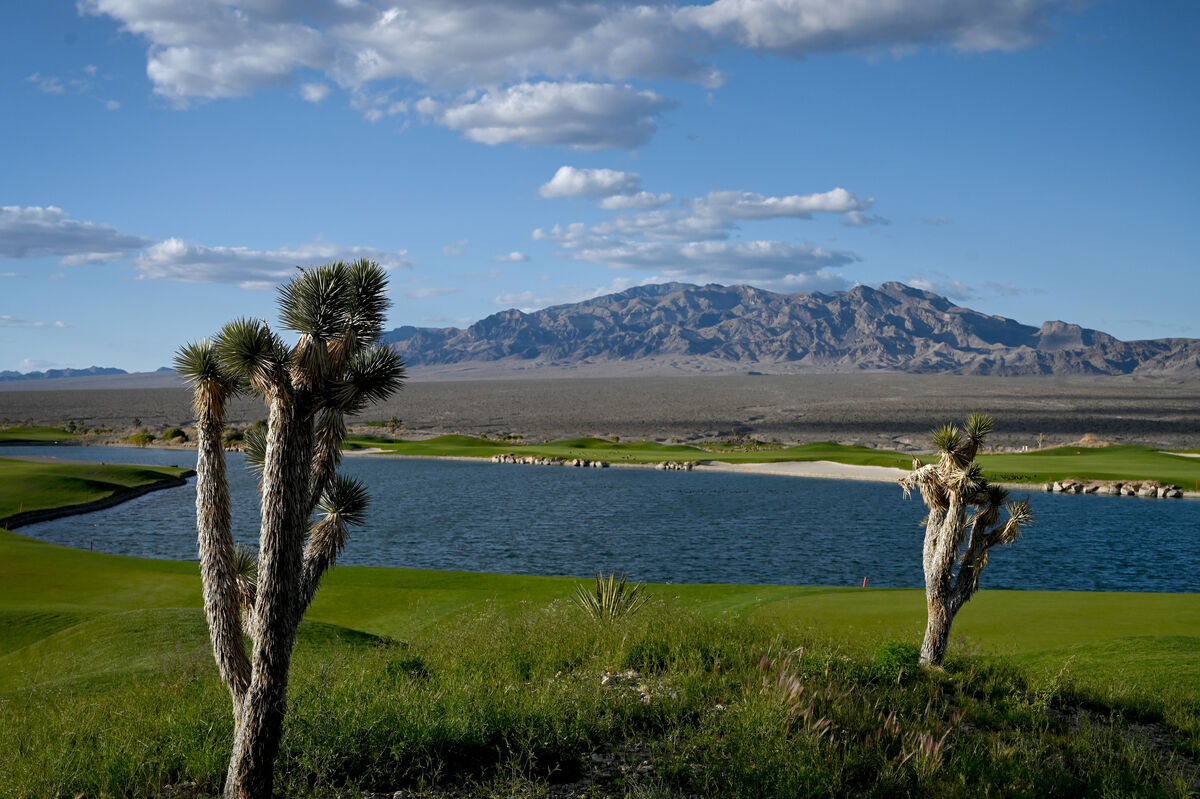 | | |
| --- | --- |
| City | Las Vegas, Nevada |
| Yardage | 7,604 |
| Rating/Slope | 75.5/145 |
| Peak Rate | $260 |
| Architect | Pete Dye |
If you're looking for one of the most challenging courses you'll ever play, let alone in the desert, the Wolf at Las Vegas Paiute awaits. This Pete Dye design is the longest course in Nevada, and is the most daunting of the three courses at Las Vegas Paiute, which are all Dye designs. Always with a flair for the dramatic, Dye gives you an incredible island green 15th hole, reminiscent of the 17th at TPC Sawgrass.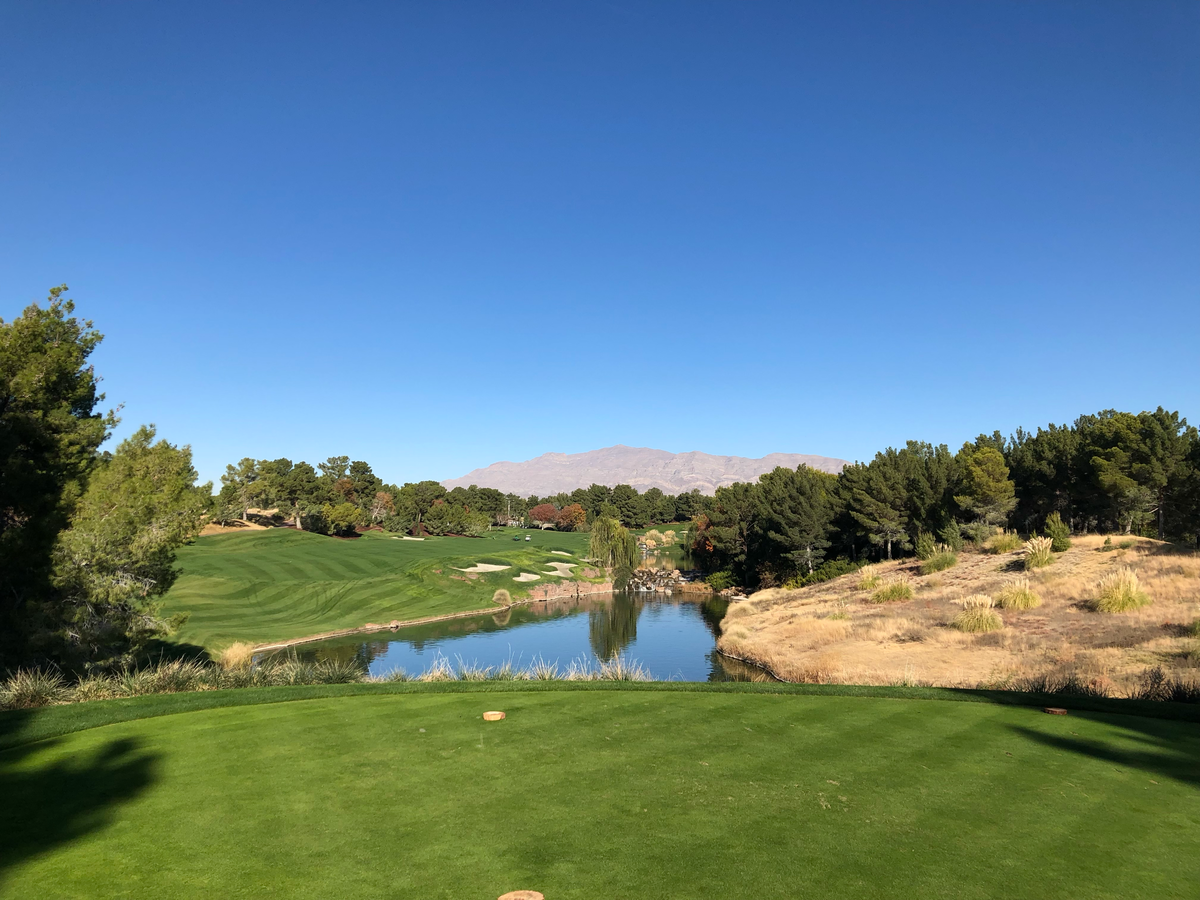 | | |
| --- | --- |
| City | North Las Vegas, Nevada |
| Yardage | 7,560 |
| Rating/Slope | 74.5/145 |
| Peak Rate | $750 |
| Architect | Tom Fazio |
If you have a chance to play Shadow Creek, thank your lucky stars profusely. One of the most prestigious and sought-after tee times in golf (also among the most expensive) is a round you'll never forget. Owned by MGM Resorts International and designed by Tom Fazio, Shadow Creek is your A-list golf course in Sin City.
Geographically, Shadow Creek is a desert golf course, but there are areas where lush forestry will have you questioning that genre, and that's part of the appeal. You'll also be living like Sinatra himself because your round at Shadow Creek includes limo transportation.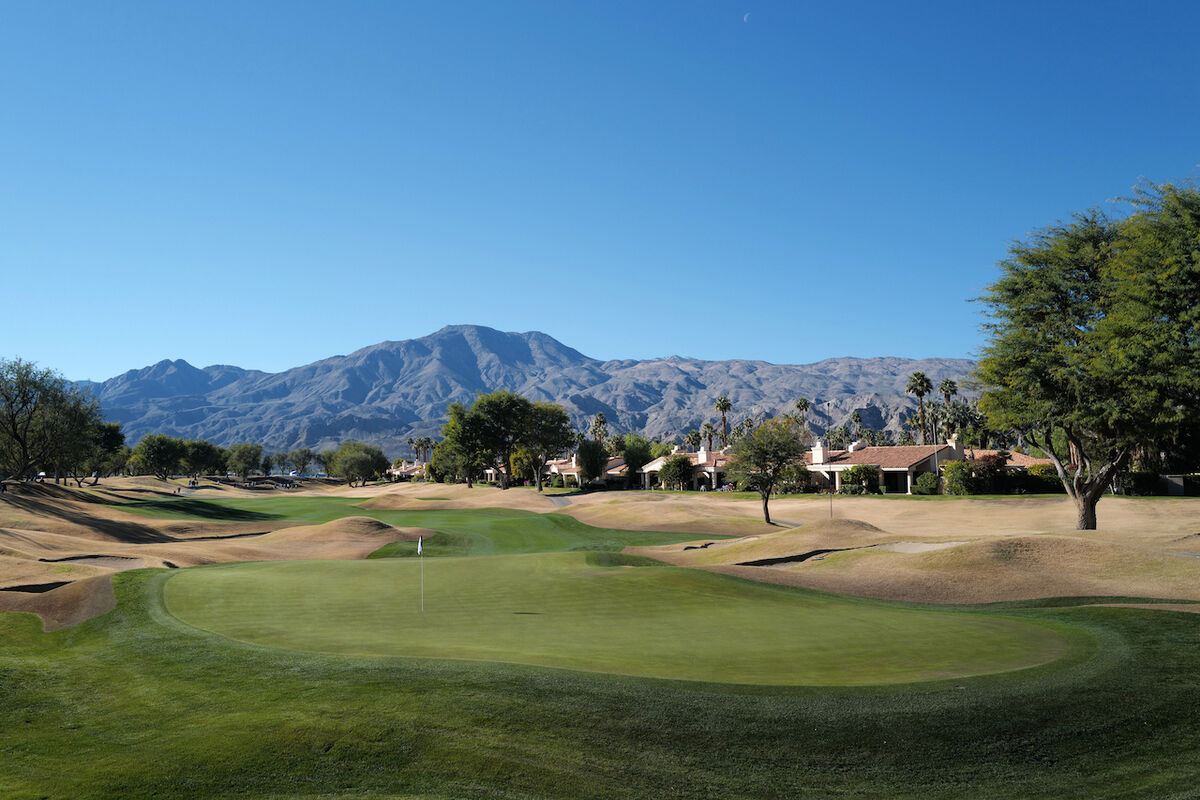 | | |
| --- | --- |
| City | La Quinta, California |
| Yardage | 7,300 |
| Rating/Slope | 75.8/148 |
| Peak Rate | $200 |
| Architect | Pete Dye |
Different state, familiar architect. Pete Dye's design of the Stadium course at PGA West is among some of the best golf within the resort. La Quinta is part of the greater Palm Springs area and has been a golf destination for decades. The Stadium course has hosted PGA Tour events and was a staple in the Skins Game which was televised for many years.
In typical "Dye-abolical" fashion, this course doesn't let up on the challenge. The 17th hole, named Alacatraz, is an island green par-3 that plays 168 yards from the tips. This is a round you'll definitely brag about.
| | |
| --- | --- |
| City | La Quinta, California |
| Yardage | 6,666 |
| Rating/Slope | 72/8/135 |
| Peak Rate | $200 |
| Architect | Pete Dye |
There are nine courses in total on the PGA West property, and we picked our two favorites. The previously mentioned Stadium course is the most famous, but in our opinion the Mountain course is the most "desert-y."
The Pete Dye design is at the base of the Santa Rosa Mountain and has picturesque views along with rock formations and pot bunkers throughout the course. We love the fact that you feel like you're carving your way through the mountains, similar to Wolf Creek. It's not the longest course, but long hitters are challenged here based on club selection. You can get into rocky trouble easily if you're not careful. Otherwise, it's just a fun course to play and soak-in.
Desert Willow Golf Resort (Firecliff)
| | |
| --- | --- |
| City | Palm Desert, California |
| Yardage | 7,056 |
| Rating/Slope | 74.1/141 |
| Peak Rate | $145 |
| Architect | Michael Hurdzan and Dana Fry |
Desert Willow Golf Resort is a premier destination in Palm Springs and the type of place you can stay, play, and never leave. Among the best courses in California, the Firecliff 18 was designed by Michael Hurdzan and Dana Fry and is a desert golf-lovers dream.
The course has over 100 bunkers and waste areas and there isn't a single hole that lacks a mountain view. With five sets of tees, playesr of all skill levels can enjoy Firecliff, but it's a fun challenge no matter what you shoot. We love the finishing hole, a par-5 with a forced carry over a creek that meanders up the right side all the way to the green. You certainly have to earn your score on this layout.
Sand Hollow Resort (Championship)
| | |
| --- | --- |
| City | Hurricane, Utah |
| Yardage | 7,315 |
| Rating/Slope | 73.7/131 |
| Peak Rate | $150 |
| Architect | John Fought and Andy Staples |
If there's an underrated golf region of the United States, it's southern Utah. St. George and its surrounding cities are well-worth a golf getaway. One of those cities is Hurricane, Utah, which is home to Sand Hollow Resort.
With 36 holes on property, the track that will absolutely stun you is the Championship course. The rock formations and surrounding beauty is unlike anything you'll see in Nevada, Arizona, California, and beyond. Since opening in 2009, it has captured the attention of traveling golfers everywhere. Its dramatic elevation changes and remote location are two of the many hallmarks that make this course and resort worth checking out.