Golf Tip: Straight Back and Straight Through Putting
Updated September 12, 2022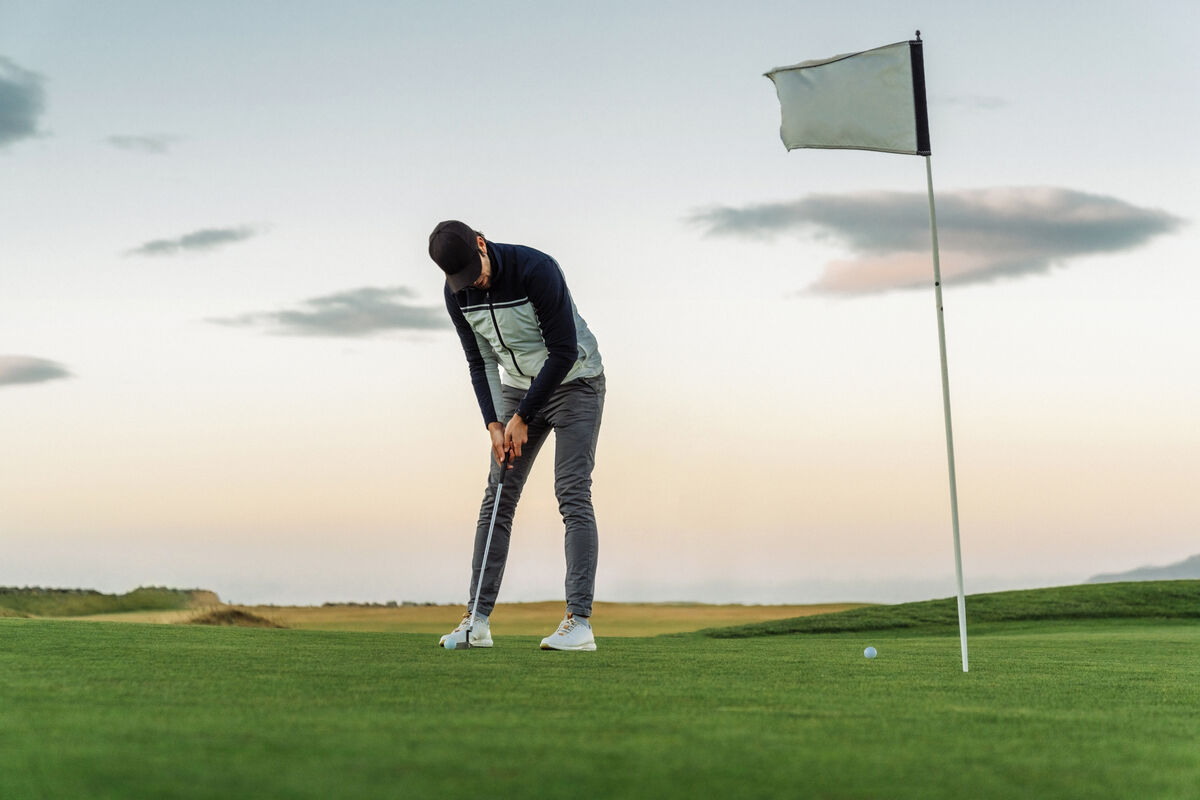 I am going to cover some putting basics. One way to stroke the putter is straight back and straight through. To me you can do this up to a certain point, maybe fifteen feet on a relatively fast green, but then the putter is going to have to start to arc back and forth. But we do have face-balanced putters that really help a straight back and straight through stroke. A face-balanced putter is if you balance the putter on your finger the face with be straight up and straight down.
Straight Putt vs. the Arc Stroke
Some putters, actually most putters, will be toe down. Those putters favor a slightly arcing inside back to inside putting stroke. The two basic putting strokes that we see on the PGA Tour are straight back and straight through or the arc stroke.
Easy Drill for Straight Back and Straight Through Putting
Let me first go over the straight back and straight through stroke. This would be a stroke advocated by Dave Pelz. He has taught the idea of going straight back and straight through in modern golf, but there have been a lot of people who taught this before.
Laying down two clubs on the putting green parallel to each other the width of your putter apart is one of the oldest drills that has ever been done.
What you can try to do here is you can go over the top of one of your clubs and just practice a straight back and straight through stroke.
To do that we are trying to keep the putter face square to the line.
It is kind of a rocking stroke and I like to have my shoulders bent over quite a bit so that my shoulders are just rocking back and forth like this.
Really not too much hand activity. I do not want to roll the face in either direction.
I am really trying to keep the putter face square to the target line. This two bar putter, with the bars and the line on the putter, really helps. If you have a putter like this, there are a lot of big putters now, it really helps.
When I stroke this putt I am trying to rock back and through. This is about a twelve foot putt here I would never go really further than this on my practice. Now my practice stroke, I am trying to go right back straight and when I finish to finish right in this little trough.
Putting Stroke for the Face Balanced Putter
That is about as simple a drill as you can do. For beginner and average players we do a lot of this at our golf schools and it really gets a person to have a nice simple stroke. If it works a little to the inside and then back to the inside that is just fine. With a face balanced putter you are trying to go more straight back and straight through.