6 Best Golf Travel Bags to Stow Your Clubs in Style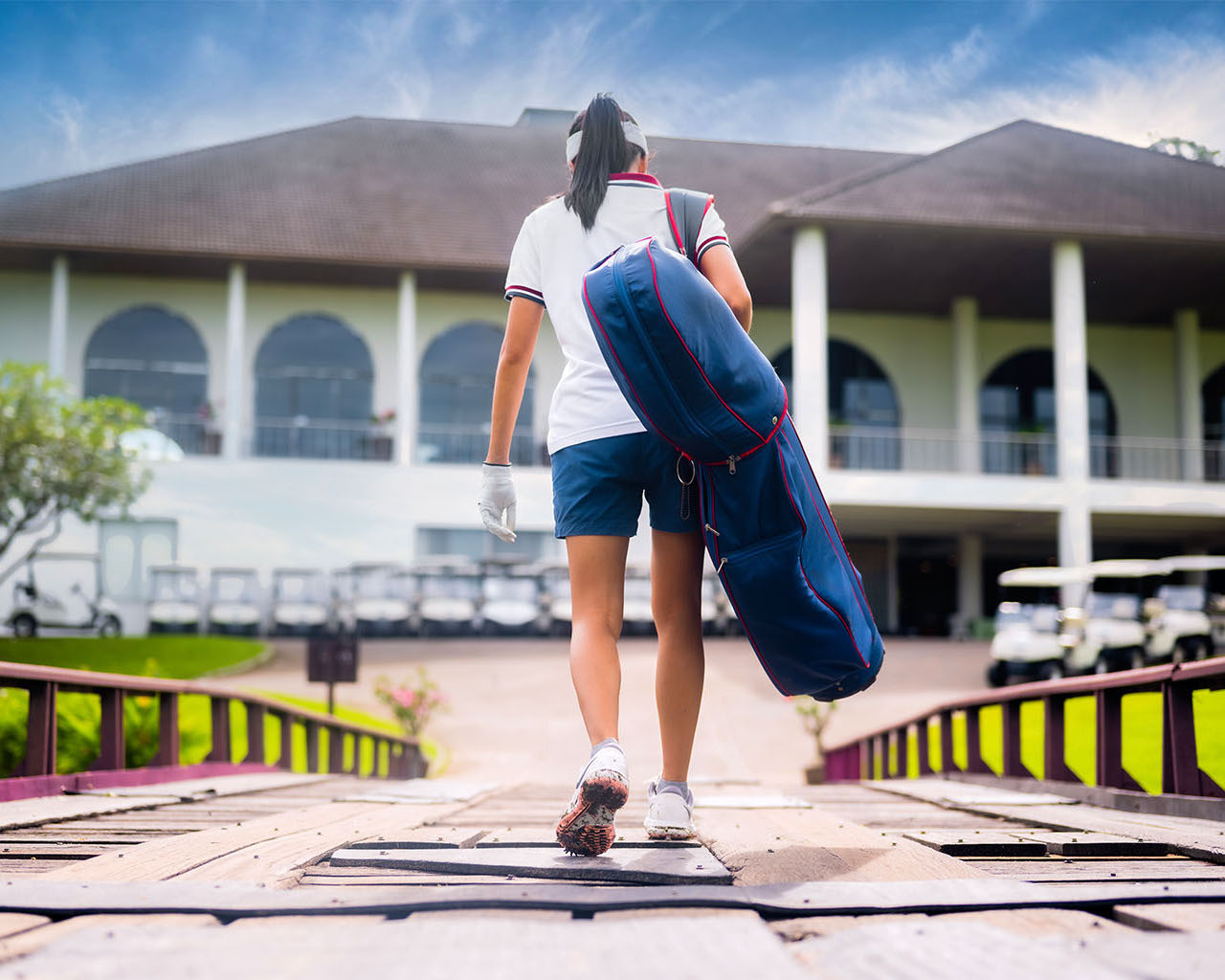 Having a quality golf travel bag is essential to anyone who takes their golf game on vacation. With so many options available, it's important to know what to look for and what potential airline issues you can run into. Here are some suggestions to get you, and your golf clubs, traveling with ease.
How to Pack Your Clubs
You need to take certain measures to make sure your golf clubs arrive at your final destination in the same condition as when you left. Packing your golf travel bag should be done with care, and a little bit of strategy.
Remove Clubheads
Any clubs that have removable heads should be disassembled. Take the heads off and put them in one of the pockets of your golf bag. This is particularly important for your driver because it's the longest club in your bag. Just make sure to pack the wrench that goes with those clubs. Otherwise, you won't be able to reattach them when you get to your destination.
Pad Top
Use any golf towels or golf jackets to pad the top of the golf bag. Concentrate on wrapping them around club heads. Any additional padding can't hurt.
Accessory to Consider
Protective arms like this TourTrek Club Shield is a $34.99 investment that could save you hundreds of dollars. This adjustable arm fits into your golf bag and protects your clubheads from being crushed.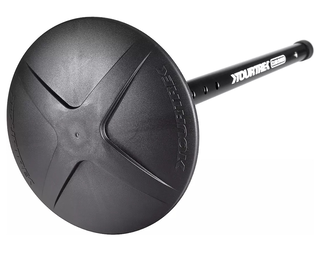 Airline Information
Golf clubs are accepted on all airlines, but it's always important to check the website of the airline you're flying to know its specific rules and pricing. If flying with golf clubs, always try to take direct flights to cut down on the chances your clubs get lost along the way.
Anticipate at least $40 each way to check your golf clubs. Most airlines will charge more at the time of check-in, so try to make sure you pay for this option (if applicable) when booking your flights.
The weight of your golf bag is another important consideration, try to keep your bag under 50 pounds. Depending on the airline, if your golf bag exceeds 50 pounds, plan on paying around double the cost.
Shipping Service
Companies such as Ship Sticks are great options if you're headed to a golf destination. It's always a good idea to do a price comparison to see what the better option is, taking your golf clubs on the plane or shipping them.
The big factor will be where you're shipping from and where you're headed. For example, using Ship Sticks to ship a standard-sized golf bag roundtrip from Chicago to Las Vegas costs $140, compared to around $100 on an airline such as Spirit. The factor to consider is if the airline damages your golf clubs they'll only replace them if they're in a hard travel case. If not, you're out of luck. Ship Stick shipments come with $1,000 of complimentary insurance.
The other item to consider is shipping time. Depending on where your clubs are being shipped to it could take up to seven business days with standard shipping with Ship Sticks. You would need to ensure you plan out your shipping time so your clubs arrive on time for your round. You also wouldn't have access to your clubs for any pre-trip practice sessions in the days leading up to your trip.
Types of Cases
There are two types of golf travel bags to consider when making your purchase:
Hard Case: This type of case gives your clubs the most protection due to the completely solid surround. With a hard case you will need to pack lightly because the case itself is heavier.
Soft Case: The easiest type of travel bag to maneuver and the easiest to fit into the trunk of a car. A soft case is riskier than a hard case because your clubs are not as protected, and are more exposed to potential damage.
Where to Buy Golf Travel Bags
Golf travel bags are easy to find in major golf retailers, with more stock available around busy travel times. You can also always find travel bags on Amazon, which is a great option if you need to get a new travel bag in a hurry.
Recommended Travel Bags
These are our top picks for hard and soft travel bags to get your golf clubs to your golf destination safely.
Best Overall Golf Travel Bag: Sun Mountain ClubGlider
There is no substitute for how easy it is to wheel the Sun Mountain ClubGlider through an airport. The legs that pop out from the molded tray are easy to deploy and once you get going you can actually push this bag with a single finger. The pivoting wheels and dense padding make this travel bag the ultimate choice for any golf traveler.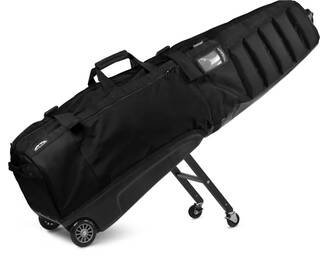 Best Hard Case: TourTrek Premium Hardcase
You cannot find a safer place for your golf clubs than in the TourTrek Premium Hardcase. The super-strong ABS shell stands up to baggage handlers and it has a TSA padlock. The four swivel wheels and two inline wheels make pushing or pulling this case a breeze.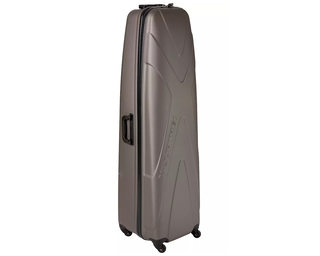 Best Soft Case: Club Glove Last Bag
Club Glove is known for producing golf travel bags with the highest quality materials, so they're built to last. In fact, this Last Bag is just that. The last travel bag you'll need for your clubs. Made with Invista Cordura 1000-denier waterproof nylon, Club Glove states that this bag is three times stronger and will last five times longer than other soft bags.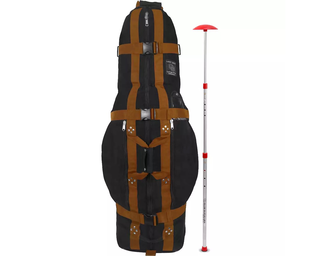 Best on Amazon: Samsonite Protector
One of the greatest design points of the Samsonite Protector is that it's a hybrid design, so it has a softer body with a hard case top. The most important, and most likely to be damaged, parts of your clubs get the most protection. The fully casting Shark Wheels allow the case to roll on its side or while standing.
Best Value: BagBoy T-660
For $110 you will not find a better golf travel bag than the BagBoy T-660. First, it's made by an incredibly reputable company. BagBoy has been around for many years and consistently produces quality products. For the price, you get a bag with reinforced corners, a large shoe and garment pouch, internal compression straps, and a quilted top for added protection.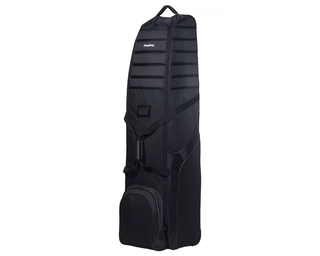 Conclusion
If you're taking your golf clubs along on a vacation it's important to know not only what the best golf travel bag is, but also some of the important information that could affect your travels. Wherever you're headed, hopefully, it's sunny and filled with birdies.