How to Ship Golf Clubs: Pros, Cons & Costs of Every Option
Updated August 29, 2022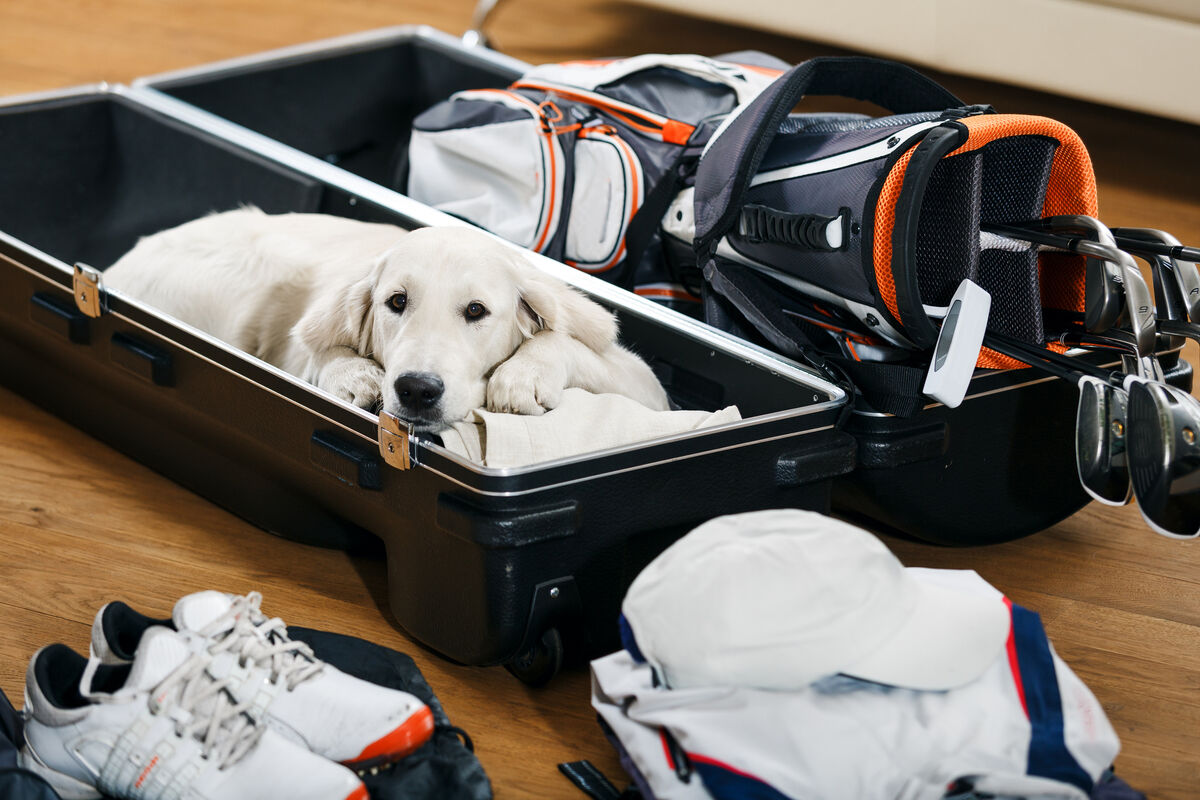 You're going on a trip, and not just any trip. A golf trip. Or at the very least, a trip that will include some golf. You want this expedition to leave lasting memories, and not memories of the time your clubs never showed up, or arrived damaged. Getting your golf clubs from Point A to Point B can be stressful, but you have plenty of reliable options to either ship your golf clubs or check them on your flight to ensure they're part of your memories. You can even skip the hassle and rent premium clubs for your trip. Explore every method – including the pros and cons, and costs – of getting your clubs to your destination safe and sound.
Traveling With Golf Clubs
At this point you may not have all the details ironed out, but you're absolutely sure of two things: you're playing golf on your upcoming vacation, and you must do so with your own golf clubs. Even if you don't know the best way to get them there, you're off to a great start and, Golf Gods willing, you're set up for some great memories.
How are you going to make sure your clubs get there safely? You have options, but each comes with its own pros and cons, and almost all of them cost money. You can simply check them on your flight, or ship them ahead of time using a traditional service or golf-specific shipping service.
If you've followed golf Twitter long enough, you've seen professional golfers publicly spat with airlines over missing or damaged golf clubs. Do you know what you're never going to see? A golfer publicly praising an airline for their clubs arriving on time. There are no viral "thank you for doing your job" tweets. 
Sure, clubs get lost or damaged by airlines from time to time, but those complaints are overwhelmingly from the vocal minority. The fact is, checking your golf clubs on your flight is probably the most convenient and inexpensive way to get them to your destination, and it's also very safe.
RELATED: Golf Vacation Packing Lists for Your Suitcase & Golf Bag
One way to add an extra layer of protection when checking your golf clubs is to add your own tracking device. For just $29, you can snatch an Apple AirTag, a coin-sized tag that works with Apple's Find My app to show the exact location of your valuables whenever you need. 
Checking your clubs also allows you to use them right up until the moment you arrive at the airport, and immediately after you land for that tarmac-to-first-tee tee time. If you're competing in a tournament or traveling to play a bucket-list venue, chances are good that you want to show up with your game as sharp as possible, meaning daily practice. The last thing you want to do is show up for your once-in-a-lifetime tee time at Pebble Beach without having touched a club in a week.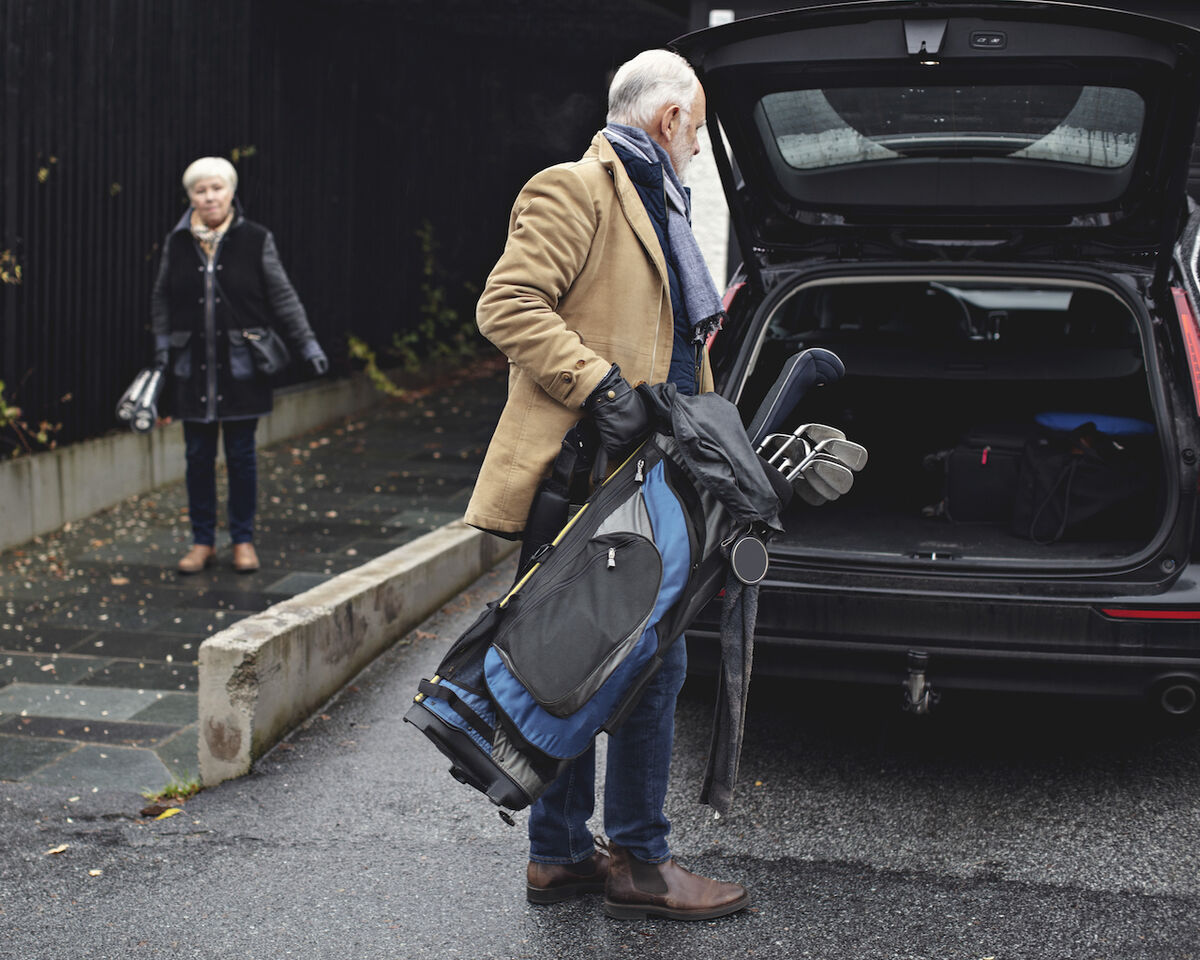 Pros and Cons of Checking Your Golf Clubs
Here are the complete pros and cons of checking your golf clubs, and unless one of these is an absolute deal-breaker for you, checking your clubs could be your best bet.
| | |
| --- | --- |
| Pros | Cons |
| Less expensive than shipping, sometimes free | Requires more cargo space to and from the airport |
| Ability to practice and play right up until you depart | Taking public transportation to or from the airport becomes very tricky with a packed golf travel bag |
| Some golf travel bags leave plenty of room to double as a suitcase | If you must check a bag in addition to your clubs, cost climbs significantly |
| Very safe method of transporting your clubs | Small risk of lost or damaged clubs |
Tips for Checking Your Golf Clubs
There are risks with any method of transporting your golf clubs, but you can minimize the risk of lost or damaged clubs and stack the already excellent odds of success even more in your favor by following these easy tips.
Remove any removable heads before packing your clubs in a soft-sided bag, just don't forget to pack the head, shaft and wrench
Take advantage of a product like the Club Glove Stiff Arm to virtually eliminate the risk of damage to your clubs
Use a hard-case golf travel bag if you can
To reduce the risk your clubs missing a connection, try to avoid an extremely tight layover
Use your golf travel bag as your suitcase to pack all your clothes (just keep it under 50 pounds)
At your final destination, your clubs may arrive at a nearby oversized baggage claim area rather than the standard carousel
Cost to Check your Golf Clubs
Most, if not all, airlines count a golf travel bag as a standard checked bag, meaning it is subject to the standard checked bag fees. If you check only your golf bag, and use the extra space in your bag and your carry-on to pack clothes and other necessities, the cost to check your golf clubs is minimal.
Southwest will check your golf clubs for free, along with a second checked bag. Several airlines, including Delta, Alaska and JetBlue, check your bag for free if you become a credit card holder. This can be a great option if you almost always fly on the same airline, or it could backfire if you're always traveling to different destinations and simply look for the lowest airfare possible regardless of airline.
We've outlined the cost, and some considerations, of checking your golf clubs on some of the world's most popular airlines.
| | | |
| --- | --- | --- |
| Airline | Cost to Check Golf Clubs | Notes |
| Delta | $30 each way (standard checked bag free); Free for Delta SkyMiles cardholders | Must sign limited release if using soft case; Delta not responsible for damage due to "over-packing" |
| United | $35 each way (standard domestic checked bag fee); $30 if prepaid | United "not liable for damage to golf equipment that's not contained in a hard-sided case" |
| American | $30 each way (standard checked bag fee) | |
| Alaska | $30 each way (standard checked bag fee); Free for Alaska Airlines credit card holders and other special guests | Oversize/overweight fees may be waived if no unrelated contents are included in the bag |
| Southwest | Free (standard checked bag policy) | Soft cases accepted on conditions; bags over 50 pounds subject to overweight fees |
| Virgin Atlantic | Free (Economy Classic or higher) or $75 each way (Economy Light) | Golf equipment can include bag and a maximum of 14 clubs, 12 balls and one pair of shoes |
| JetBlue | $35 each way domestic or Free for JetBlue Plus cardholders or with these fares: Blue Plus, Mint, Mosaic fare  | JetBlue not liable for damage to contents in a soft-sided bag; JetBlue posts a limit of 3 golf balls included in the bag, so hit 'em straight! |
| British Airways | $65 each way unless included with reservation | British Airways does not specify restrictions for soft-case bags |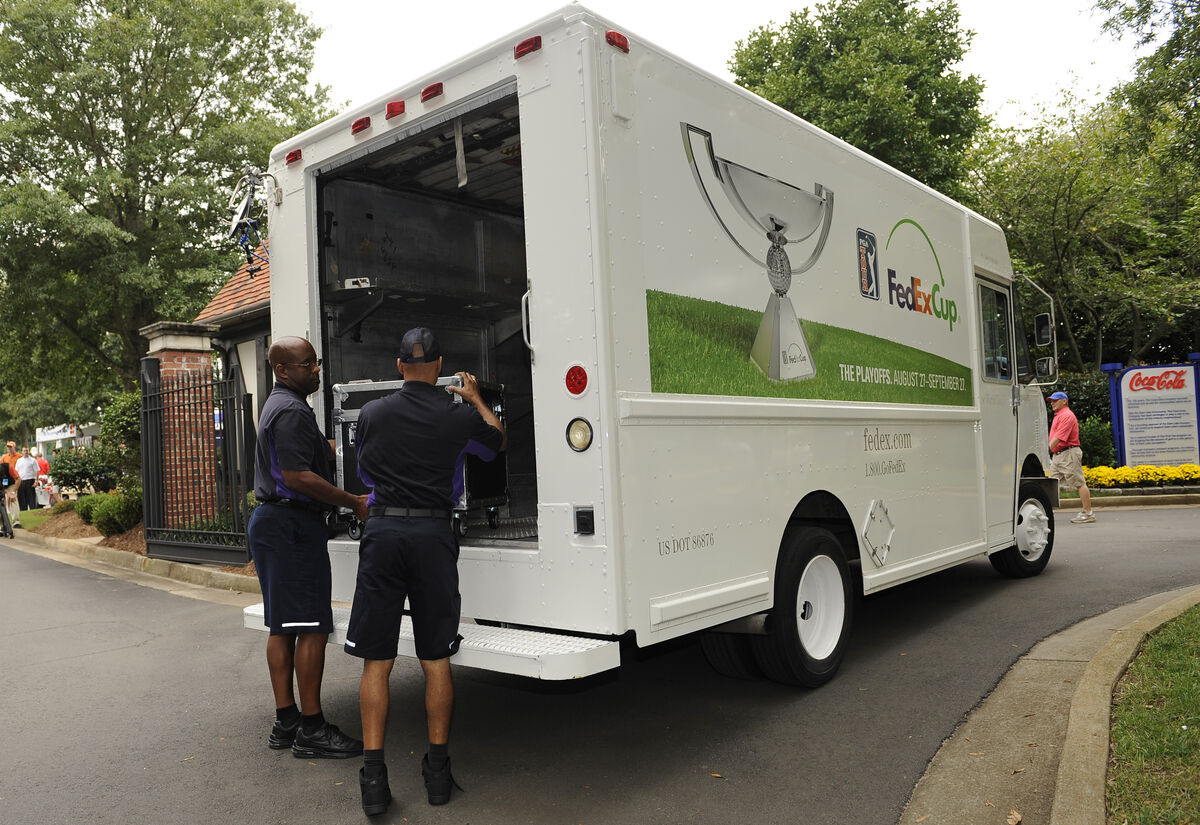 How to Ship Your Golf Clubs
If you've ever jumped on the T to escape Boston Logan Airport with a golf bag, or taken BART from SFO into downtown San Francisco with your clubs, you've probably made a mental note to never lug your clubs onto packed public transportation again. 
Shipping your clubs to your destination ahead of time makes your travel day much easier. You don't have to worry about trunk space for a cumbersome golf travel bag, or the nightmare of lugging it onto any form of public transportation. Companies like Ship Sticks, LugLess and even FedEx can get your clubs to your final destination. 
While shipping your clubs is generally more expensive than checking them, the costs depend on where you live, where you're going, and whether or not you need a separate checked bag for your vacation. Depending on your circumstances, the cost to ship your clubs may work out in your favor, or at least be a wash compared to checking them, so it's always worth looking into.
Shipping Your Clubs With Ship Sticks
As the name suggests, Ship Sticks is all in on getting your clubs from Point A to Point B. The process is pretty straightforward, and if you're the type of person who plans ahead, it should be right in your wheelhouse.
The Ship Sticks process starts with an upfront quote and delivery estimate, so you know right off the bat if this option will fit your budget and schedule. I found that shipping a standard bag weighing up to 42 pounds from New York City to Las Vegas would cost $75 each way, with six business days of travel time, not including the shipping date. Shipping that same 42-pound-or-less bag from Seattle to Pebble Beach costs $65 each way and takes four business days. Of course, you can pay extra to ensure they arrive quicker.
Once you schedule your shipment, just print your Ship Sticks shipping label, drop your clubs off or arrange for them to be picked up, and reunite with them at your destination, which can be a golf course or your hotel.
One of the benefits of Ship Sticks is that the company protects your clubs. Every golf club shipment is insured up to $1,000, and you can add up to $10,000 worth if you'd like.
Shipping Your Clubs With LugLess
If you're the type to shop around to save as much as possible, you probably already know that Ship Sticks is not your only option for shipping your golf clubs. LugLess is another one of those options. LugLess quoted us $45 to ship clubs from New York to Las Vegas, and the service lets you choose which extra protections you want to pay for, and where you want to pinch your pennies. 
For example, for no extra charge, you can print your own labels drop the clubs off yourself and waive coverage, support, the opportunity to get a refund, and a guarantee. Or you can pay a little extra, anywhere from $7 to $41, to insure your shipment, qualify for a partial refund, and access support if needed.
The Pros and Cons of Club-Shipping Services
Here are the pros and cons of shipping your clubs ahead of your trip.
| | |
| --- | --- |
| Pros | Cons |
| Better protection and safety guarantees than checking with an airline | Usually more expensive than checking your golf clubs |
| Less hassle on your travel day | Up to a week without your clubs before and after your trip |
| Options to ship directly to a golf course or your hotel | Ample planning and prep time required |
Shipping Your Clubs With Traditional Carriers
The club-shipping services mentioned above utilize the traditional shipping carriers we typically use to ship packages, so doesn't it make sense that if you eliminate the middle-man, you could save some money? Well, maybe.
You can ship your golf clubs directly through a service like FedEx or USPS, but it may actually cost more than a service like Ship Sticks. Staying true to our New York to Las Vegas example, we could not find a rate under $130 directly through either FedEx or USPS. But the timing, exact dimensions and weight, and the city you're shipping to and from all influence your cost, so if you want to be absolutely sure you're getting the best rate, you can calculate your rate via USPS and get an estimate through FedEx.
Another option is to rent clubs for your trip and skip shipping altogether. While it may seem difficult to play without your favorite clubs, renting eliminates any worry about possible loss or damage to clubs, allows for smooth travel, and often costs less than renting clubs from a course.
If traveling domestically, ClubHub rents a TaylorMade SIM MAX 13-piece men's set and TaylorMade Kalea 11-piece women's set. The set can be delivered anywhere in the US and comes with a shipping container to return the clubs after use. Simply arrange for UPS pick up at your hotel or drop the clubs off at a UPS Store. Costs are $75 for the first day and $20 for every additional day, or 14-31 days for a fixed price of $334.
Pros and Cons of Renting Clubs
Many avid golfers don't really consider renting clubs for a golf trip, but there are some undeniable benefits. It's up to each individual to determine if the pros outweigh the cons.
| | |
| --- | --- |
| Pros | Cons |
| No risk of loss or damage to your clubs | Lack of familiarity with the clubs |
| Easily the most convenient option compared to shipping or checking your own clubs | Not ideal when traveling for competitive tournament |
| Cost is comparable or less than shipping | Still need to pack balls, tees, gloves and other accessories |
| Quality clubs from reputable brands |   |
Splitting hairs between which method of getting your clubs to your vacation destination is best for you can be tedious, but it's an enviable problem to have. No matter how your clubs get there, you're on your way to a fun golf trip, and there's really no way you can go wrong from there.