How to Accurately Measure How Far You Hit Your Clubs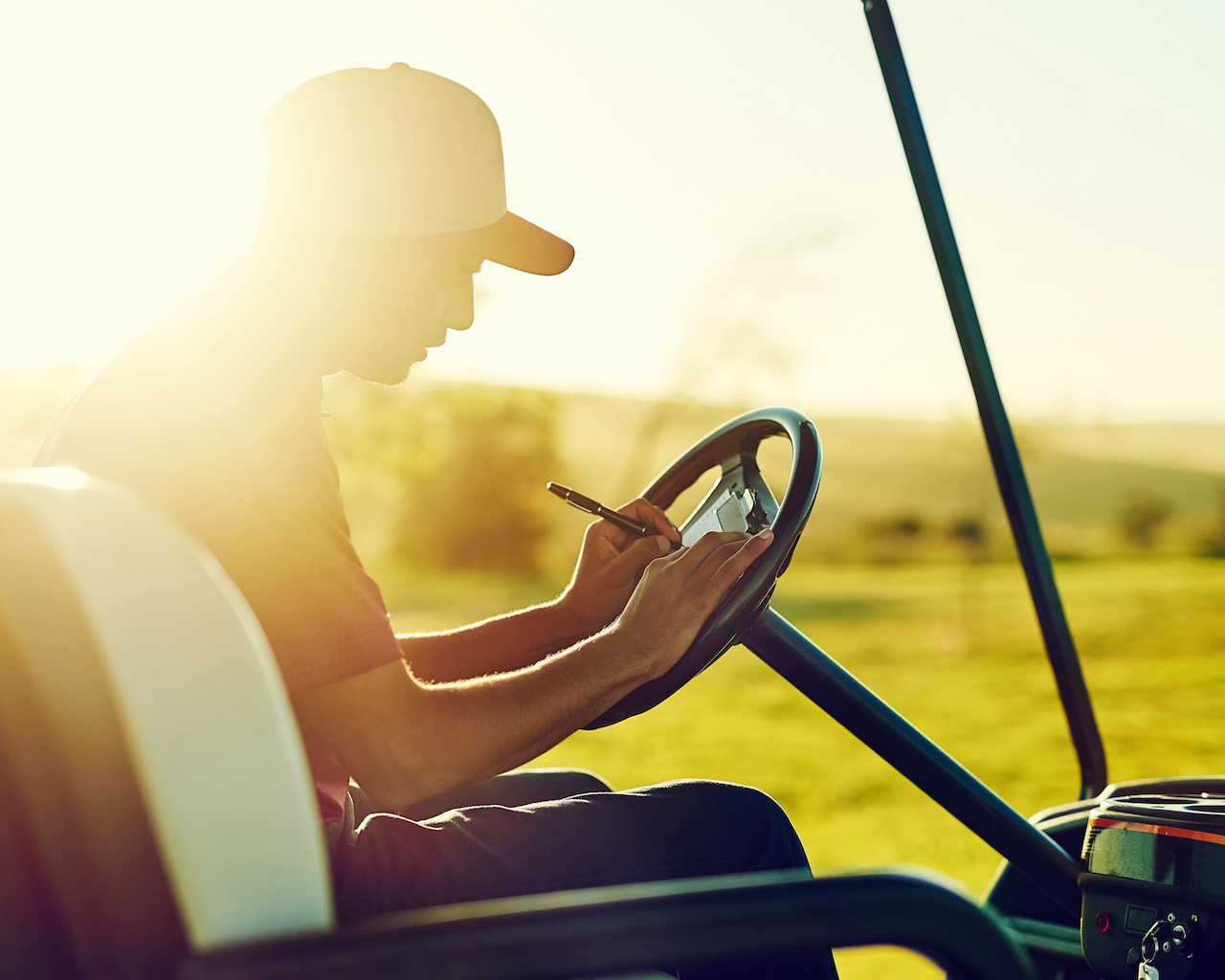 Do you know how far you hit each golf club in your bag? If the answer is no, you're probably missing out on a very simple way to shave a couple of strokes off of your score. Every player should know how to accuratley measure how far they hit each club. Let's check out a few methods to track your distances.
Why Know Your Club Distances?
Knowing how far you hit each club in your golf bag takes the guesswork out of approach shots and other spots around the golf course. If you have a 155-yard approach shot but you know the most you get out of your 8-iron is 150 yards, it's an easy decision to club up to your 7-iron.
Start With Your Irons
Start the distance-measuring process by learning how far you hit your irons. This is partially because you use your irons on every hole, but also because knowing your iron distances allows you to round-out the top and bottom of your golf bag appropriately.
Knowing how far you hit your pitching wedge will guide you as you fill in the gaps with your other wedges. If you hit your pitching wedge 130 yards you should look to a gap wedge that you hit about 115 yards and a sand wedge that you hit around 100 yards.
At the top of your bag, your iron distances will dictate what loft hybrids you carry. For example, if you hit your 4-iron 190 yards you should look to have a 3-hybrid that you hit about 200 yards.
Distance Measuring Devices
There are several devices and apps that help you determine your club yardages. All of which are highly accurate and take all the number-crunching out of your process.
18Birdies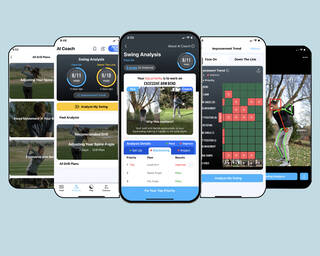 18Birdies is a great app that you can use while on the golf course which will give you real results based on on-course shots that you hit. The app acts as a virtual caddy on the golf course, and the more you use it the better of a caddy it becomes. As you play more and record more statistics such as where approach shots end up and how far your drives travel, the app begins to make club recommendations for you.
After your round, the 18Birdies app has a ton a great statistics for you to review, including greens in regulation, distances on every tracked shot, fairways hit, and much more. In addition to your club averages, the app also makes recommendations on which aspects of your golf game you should focus on improving to lower your scores the most.
If you want to leave the numbers to the machine, the 18 Birdies app is your best bet. You can try the app for free and there's a premium membership which gives you a multitude of other great features including stroke gained and a live weather map.
Arccos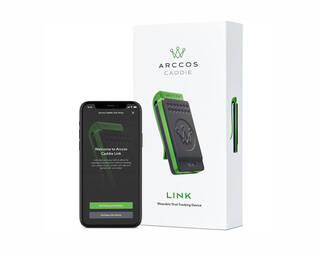 Arccos is another great way to accurately compile your club distances. Arccos Smart Sensors fit into the hole in the butt-end of each grip. They are virtually unnoticeable and provide precise data and measurements. There are several different packages to choose from, but all Arccos sensors pair with a free app that tracks your progress around the golf course, you can also pair the sensors with your Apple Watch.
In addition to smart club distances, the Arccos Caddie app provides live caddie advice based on each shot as well as strokes gained analytics that you can track from round-to-round.
For better or for worse, Arccos Golf is dead-on accurate and gives you a fun experience that's well worth the investment.
Bushnell Pro XE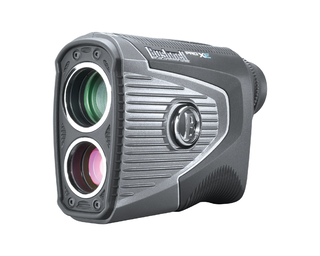 If you prefer to log your distances manually, you'll still need a reliable way to measure all of your shots. The best way to do so is with a laser rangefinder and the Bushnell Pro XE is one of the best in the business. Bushnell is one of the industry leaders in on-course options, the the Pro XE model delivers precise distances with just the push of a button.
To reassure your distance is on-target and accurate, the Bushnell Pro XE vibrates when you've locked on to your target and displays a red ring as you look through the scope. This JOLT technology will allow you to pick different locations throughout a driving range, for example, where you can find out what club reaches the target and what falls short.
The Bushnell Pro XE also has a toggle switch to turn the slope function on or off. After you've determined your club distances you can go the extra mile by figuring out how elevation change affects your distances.
Swing Caddie SC300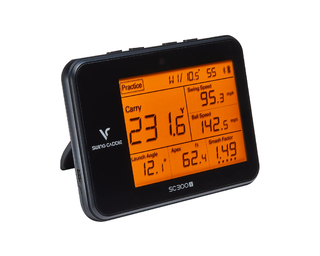 A launch monitor might sound excessive for determining your club distances, but what if we told you it was highly affordable? The Swing Caddie SC300 from Voice Caddie will easily become your best friend at the driving range. This device is simple to set up and fits right into your golf bag.
Just place the unit close to your impact area and after each swing the Swing Caddie delivers stats including distance (carry and total), smash factor, swing speed, ball speed, apex, and much more. The SC300 does this with Doppler Radar Technology, which is incredibly accurate. You can even toggle on or off a voice that will inform you of your distance after each shot.
At $499.99, the Swing Caddie SC300 is one of the best deals in golf technology. It also gives the user the best of both worlds if you're looking to determine how far you hit each club with an assist from technology, but if you also like to manually write down and record your data.
Conclusion
It's important to know how far you hit each club and keep that information updated each season and throughout the year. You might be surprised how much weather, course conditions, elevation, and a healthy body can influence your yardages. While hitting the ball far is great, it does you no good unless you know how far it's going. By using one of the methods listed above, start recording your club distances and watch as you begin to hit more greens in regulation and shoot lower scores.