TaylorMade Rossa Monte Carlo 7 Putters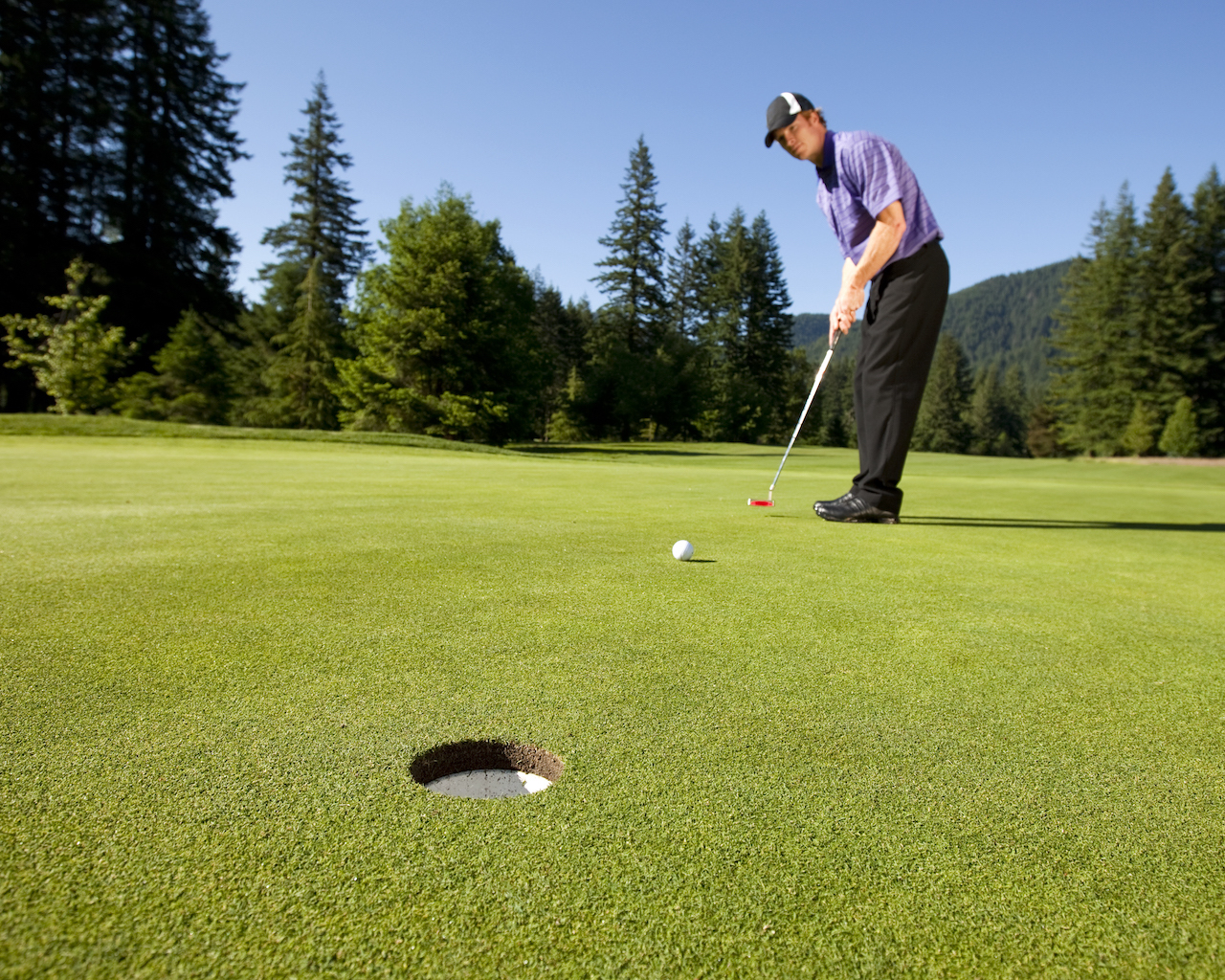 The TaylorMade Rossa Monte Carlo 7 putter, released in 2007, comes from the large line of TaylorMade putters, which has various styles, designs and models. This Monte Carlo 7 works to give the ball a smoother roll and straighter putts. While no longer in production, the Rossa Monte Carlo 7 putter is still available on the secondary market.
Features
The putter has AGSI-plus technology insert with 14 grooves positioned closer together to promote more efficient forward spin for a smoother roll. It's like a blade putter, but the shaft in placed in the middle, giving the golfer an easier line to read when striking the ball. The heel-toe weighting increases motion of inertia (MOI) for greater forgiveness and straighter putts on mis-hits. Even on those mis-hits, balls will get closer to the hole and help a golfer avoid three-putts.
Types
The 304 stainless steel construction and midnight black finish offer premium quality and appeal, matching other TaylorMade clubs or other golf products. The club comes with a TaylorMade Rossa Winn Grip and is also available as a belly putter or with an extended shaft.
Considerations
This putter is for the more experienced golfer, one who has played lots of rounds, is going to play lots of rounds and doesn't have a handicap over 15. It's because the striking surface and the putter head is smaller than most putters, even the ones TaylorMade offers. TaylorMade has other putters that have larger heads and different weights that are better designed for each golfer. The best way to purchase this putter is to try it out, perhaps even find a golf store that allows you to test it on a real green and not just in the store.
Benefits
The extended head of this putter helps with keeping the putter straight, but it also helps the golfer keep his hands and body still during a putt. Its lightweight construction, but with weight just at the front, helps with a smooth motion when striking the ball.