Japan's Best Courses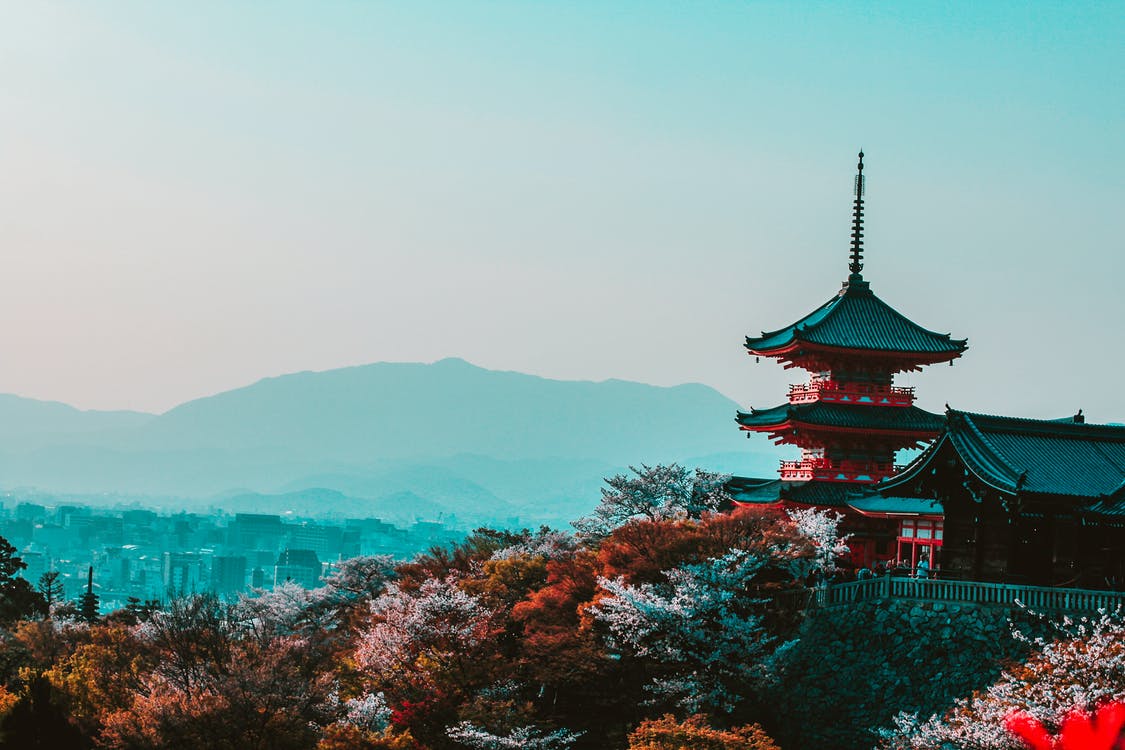 Japan has had a long love affair with the game of golf since it was imported into the country near the end of the 19th century. By the early 20th century, many fine courses were completed as the game became fashionable among Japan's elite. Even today, Japan has more courses than the UK and can claim the to be the oldest golfing scene outside of Europe and North America. However, few Westerners have truly grasped what a unique and excellent destination this island country is for golfers. The following list hopes to shed light on some of Japan's great courses.
Tokyo Golf Club

1984 Kashiwabara, Sayama,
Saitama 350-1335, Japan
+81 4-2953-9111
http://www.tokyogolfclub.jp/english/
Tokyo Golf Club was founded in 1913 and is one of Japan's oldest and most storied clubs. The current club was designed by Komyo Ohtani in 1940 and retains much of its original charm after a Gil Hanse update following World War II. It uses dual greens which are popular in Japan, with one green in play in warmer months and the other in use in the wetter, colder winters. The course is short by modern standards, but maintains plenty of challenge through smart routing and tough bunkering. The course is exclusive, but it is possible to play with an invite.
Kasumigaseki Country Club's East Course

3398 Kasahata, ???
Saitama 350-1175, Japan
+81 49-231-2181
https://www.kasumigasekicc.or.jp/english/
Opening in 1929, Kasumigaseki Country Club is considered one of Japan's greatest golf facilities. Kasumigaseki boasts East and West courses, with the East Course considered the better of the two. It's this course that was slated to host the 2020 Tokyo Olympics before tha pandemic postponed the event. The course was designed to its current form by Seiichi Inoue, one of Japan's greatest designers. The course's layout is a classic parkland course, and was the pioneer of the 2 green system popular in Japan. Every aspect of the course is intentional and provides a great challenge to golfers of all levels.
Abiko Country Club

1110 Okahotsuto, Abiko,
Chiba 270-1137, Japan
+81 4-7182-0111
https://www.abikogc.com/english/about/
Abiko Country Club was one of Japan's most famous pre-war courses, only to be turned into farmland during WWII. Following the war, the course was restored and has reclaimed its earlier prestige. The course was updated in 2012 by Brian Silva to a more Western single green design, though he otherwise remained mostly faithful to the 1952 Inoue Seiichi design. The course feels natural, with tree-lined fairways and plenty of water. Golfers will enjoy the top notch facilities as well, including the on-sight spa.
Daihakone Country Club

1246 Sengokuhara, Hakone,
Kanagawa 250-0631, Japan
Phone: +81 460-84-3111
https://www.princehotels.com/en/golf/daihakone/
Daihokone Country Club is nestled in the mountains of Hakone, and was designed by Komyo Otani and Yasuhiko Asaka in 1954. The Hakone Crater, a former caldera, provides a beautiful backdrop for the 7,289 yard layout. Golfers should expect plenty of eye candy, but this isn't an easy resort course and will require accurate shotmaking and club selection. The conditioning is top-notch and this is a track that many visitors play multiple times during their visit.
Yokohama Country Club's West Course

1025 Imaicho, Yokohama,
Kanagawa 240-0035, Japan
+81 45-351-1001
http://yokohama-cc.jp/en/index.html
The West course at Yokohama Country Club was built by Takeo Aiyama, who also designed the less heralded but still fun East course, in 1967. The West course has hosted multiple Japan Opens, including the 1978 edition won by Seve Ballesteros. The course was updated by Coore & Crenshaw to replace the double greens and add some more modern length to the course, and now plays like a modern championship course. West also includes a 19th hole meant to allow players to settle bets, an interesting touch that should catch on elsewhere.
Kawana Hotel's Fuji Course

1459 Kawana, Ito,
Shizuoka 414-0044, Japan
+81 557-45-1111
https://www.princehotels.com/kawana/
Considered by many to be Japan's greatest course, Kawana Hotel's Fuji Course certainly packs a punch. Located 75 miles from Tokyo, the Fuji course offers views of the iconic Japanese mountain. However, it is the sea that provides the most memorable vistas, as holes hug cliffs over the Pacific Ocean. The course is a world-class, designed by Englishman Charles H. Alison in 1936. Golfers should expect tight fairways and a demanding course, though at 6,701 yards it is short by modern standards. The constant sloping fairways and tight greens will likely cause the most frustration, but the beautiful views can help turn even a bad round into a memorable one.
Hirono Golf Club

7 Chome-3 Shijimicho Hirono, Miki,
Hyogo 673-0541, Japan
+81 794-85-0123
Charles H. Alison's other Japanese masterpiece, Hirono Golf Club in central Japan is a masterpiece of natural golf. Originally part of a large feudal estate, the naturally rolling land combined with lakes and ponds proved the perfect blank slate. The layout offers many high risk/reward shots that rewards accurate shotmakers and punishes wayward drives. The course has been slightly altered over the years, mainly to make the course more playable. Still, the course more than holds up and is routinely ranked among the best courses in the world. Playing Hirono is an experience that shouldn't be missed while visiting Japan.