Hank Haney: How to Hit a Hook Shot Around a Tree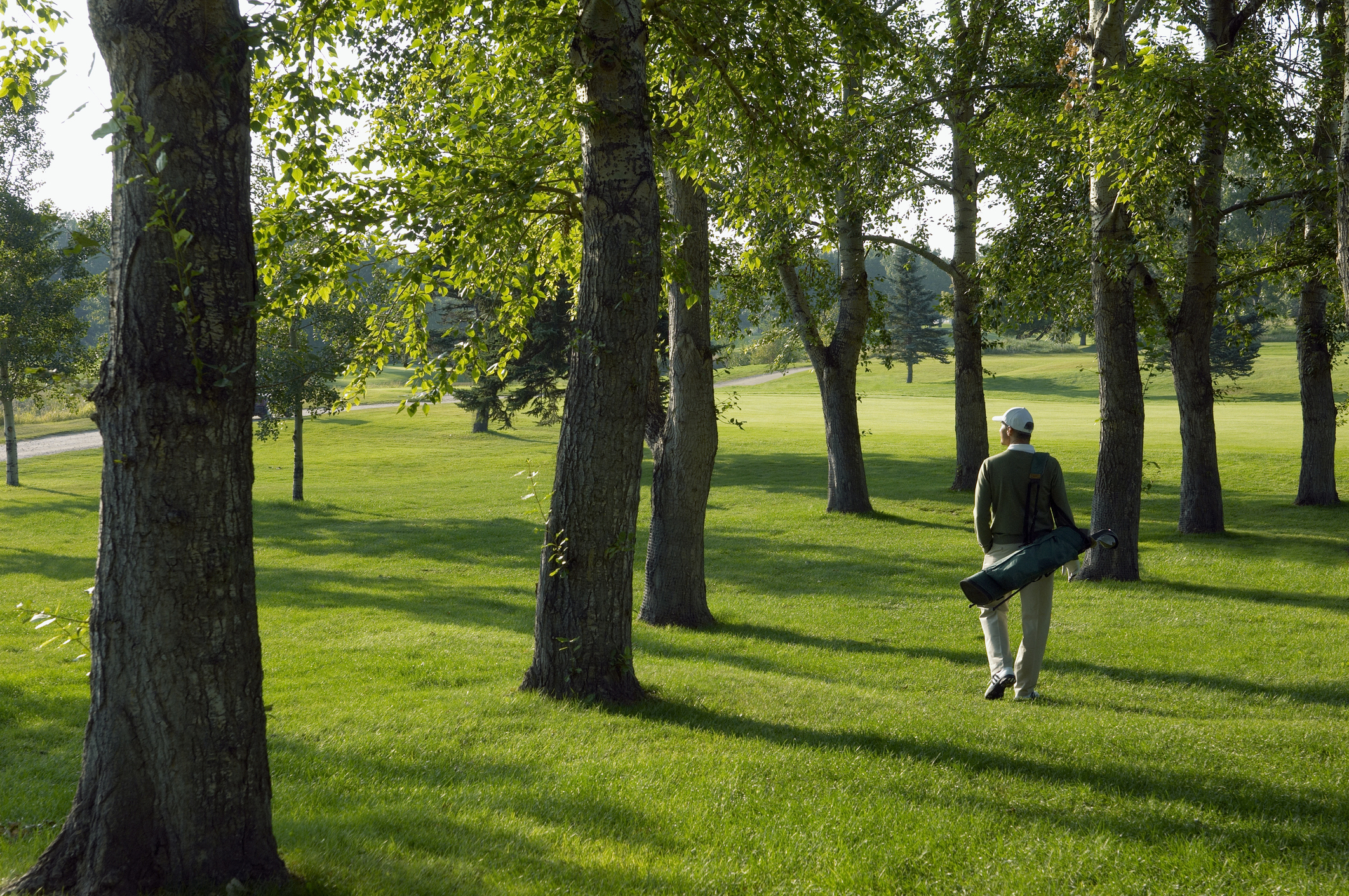 Here's a tip on how to curve the ball out of trouble after you've curved it into the trouble. I'm faced with a shot where there's a tree in front of me. I've got either to go to the left or to the right, there's a few things to consider. Your lie is the first and most important thing to consider. If you've got a poor lie, you're better off slicing the golf ball.
But if you got a good lie, where the ball is sitting up pretty good, you can go ahead and try to hook it around the tree and remember a hook is a more powerful shot, so it will probably go further.
The Right Club to Hit a Hook Shot
But I need a better lie because when I come into the ball with a hook the club is going to come in very shallow and if the ball isn't sitting up, this will to be a difficult shot. Now your club selection, what club should you use?
Well remember, it's easier to slice straighter faced clubs and it's easier to hook a little more lofted club. The reason being, when you hook a shot, you're going to close the clubface, when you close the clubface coming through that delofts the club.
So I've taken out a 6-iron here to try and hook the ball around the tree. I'm going to adjust the ball back in my stance just a little.
I'm going to aim to the right of the tree. I'm going to turn my grip a little stronger to the right hand side so my hands are turned more to the right.
I'm going to close the clubface just a little bit and I'm having more of an inbound swing where my hands rollover and I'll hook it right around that tree. The more you need it to hook, the more you're going to have to close that clubface down. But the more you close the clubface down make sure you've got loft and enough club so that you'll still get the ball into the air.
About the Instructor

Hank Haney
Hank Haney Golf Ranch
2791 S. Stemmons Freeway
Lewisville, TX 75067
Tel: 972-315-5300