Best Callaway Golf Balls Compared: Options for Every Golfer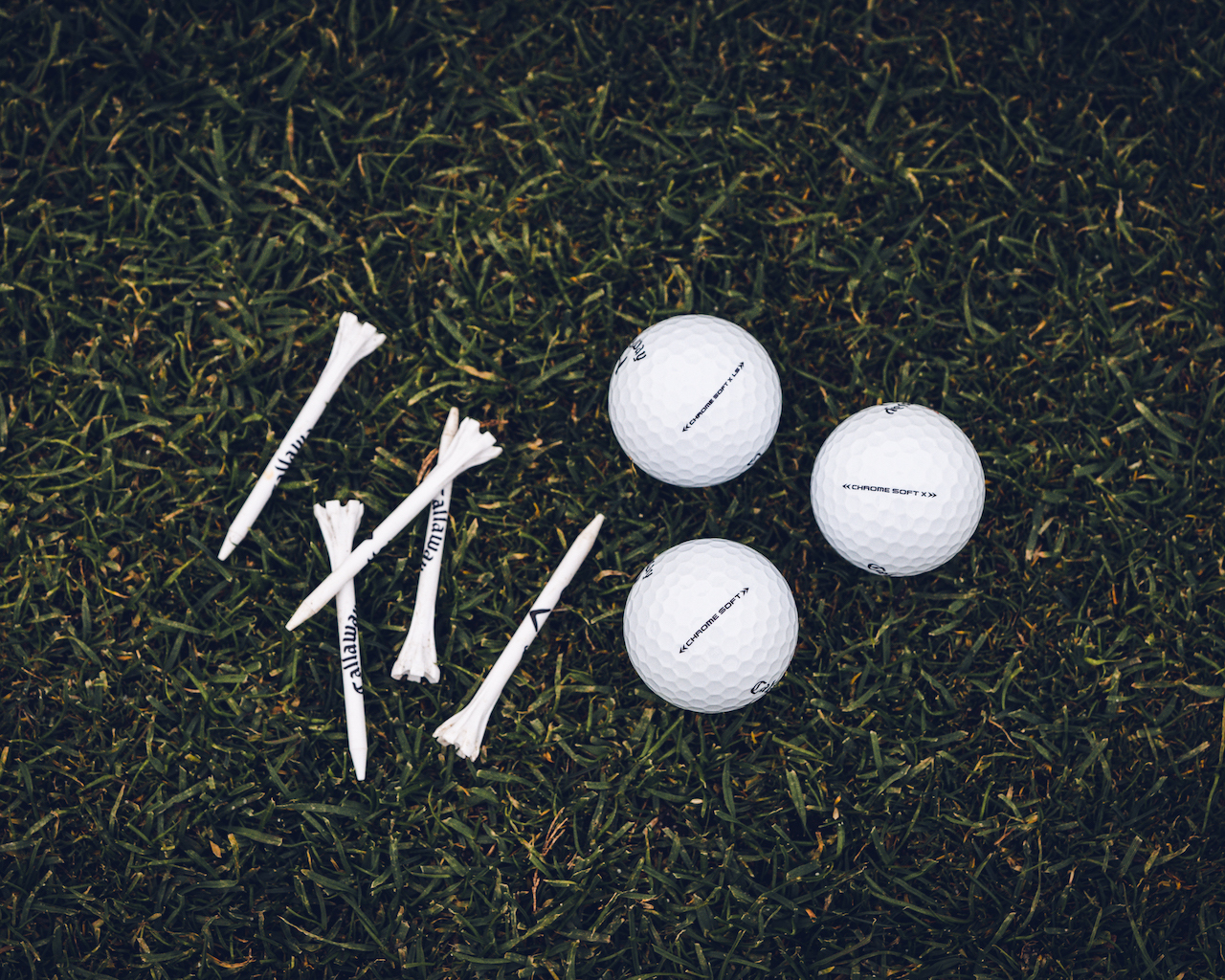 Since joining the golf ball category, Callaway Golf has established itself as one of the top brands in the industry. Callaway has multiple lines of balls, from the most advanced to budget options designed to get maximum distance for beginning golfers.
The following is a rundown of the current lines of Callaway balls and what type of golfer they are best suited for.
Best Callaway Ball for Experienced Players
PGA Tour and low-handicap players love Callaway's Chrome Soft X and Chrome Soft balls.
Chrome Soft
Callaway Chrome Soft is a four-piece ball geared towards better players who want soft feel. Chrome Soft has a large inner core that allows maximum compression, meaning more distance. The soft feel comes from the Tour Urethane Cover. This soft material helps players shape shots.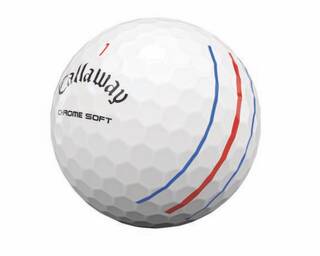 Chrome Soft also has some forgiveness built-in as it compresses more on off-center hits than other harder balls, meaning you still get maximum distance. This is what helps make it such a great golf ball for mid-handicap golfers. In addition to the traditional white or yellow, Chrome Soft balls are also available in the Truvis pattern, a series of pentagons that make the golf ball look like a miniature soccer ball. A dozen costs $47.99.
Chrome Soft X
The Chrome Soft X has many of the same features as the Chrome Soft, including a four-piece construction and Tour Urethane Cover. However, the X version has a Graphene-infused Dual Soft Fast Core that allows for maximum distance while minimizing driver spin.
Chrome Soft X is more responsive and is the "tour" model, and represents the most advanced ball Callaway makes.
Best Soft Feel Callaway Golf Balls
Callaway is known for creating some of the softest balls on the market right now. Here are some of the softest balls they offer.
Callaway Supersoft
The Supersoft is a two-piece ball with an ionomer cover. Much like the Superhot, the Supersoft is built more for distance than the fancy shot-shaping that professionals and other highly skilled golfers require. It has the same HEX dimple design as the Chrome Soft and Chrome Soft X and flies exceptionally straight.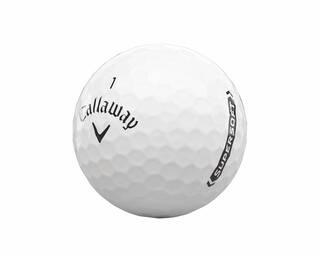 Supersoft best serves golfers with slower swing speeds to get maximum distance. Their low price point at $24.99 per dozen, Supersoft is a top-choice value golf ball andhttps://www.golflink.com/balls/best-cheap-golf-balls-how-6-value-buys-stack-up will also entice occasional players, not to mention they can get the ball in white, yellow, orange, green, pink, and red.
Callaway ERC Soft
Another incredibly soft option from the ERC Soft ball. The company equipped this ball with its Triple Track technology to add visual alignment to a ball that already offers maximum distance, low spin, soft feel, excellent green-side control and durability.
Made with the new Hybrid Cover with a PARALOID Impact Modifier from DOW, Callaway created a highly versatile, multi-material ball. That combination creates everything a player could want in a soft golf ball. Players can buy a dozen for $34.99 in either white or yellow.
Best Value Callaway Golf Balls
If you're looking for a Callaway ball that won't break the bank, there are plenty of reasonably-priced, high-quality options.
Callaway Warbird Golf Balls
The Warbird is one of Callaway's cheapest golf balls at $17.99 a dozen and. Callaway engineered the Warbird to help golfers get maximum speed from its high-energy core and two-piece makeup.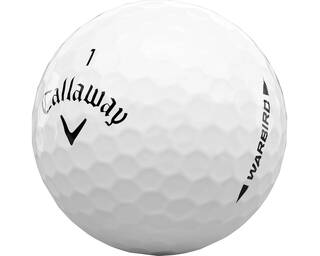 Designed with Callaway's HEX Aerodynamics, the Warbird minimizes drag and promotes high launch, speed, hang time and distance. Made with an ionomer cover and large core, players will also like how this ball feels around the greens.
Best Callaway Golf Balls for Low to Moderate Swings
With every level of golfer in mind, Callaway has formulated a lineup of balls best suited for players with lower to moderate swing speeds.
Chrome Soft X LS
The newest member of the Callaway family is the Chrome Soft X LS, designed for max distance in a fine-tuned lower spin profile. Players who want to hit straight bombs (and who doesn't?) can get their desired performance from the Soft X LS. Callaway made this ball with an ultra-thin yet extremely durable urethane cover. The Aero design reduces drag for a longer overall distance.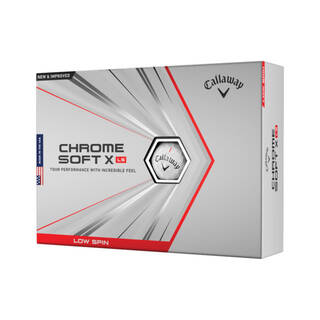 Callaway implemented an innovative system with the Soft Inner Mantle and a Firm Outer Mantle, which work together to generate faster ball speeds, making it a great ball for low handicap golfers. The is the same as the regular Chrome Soft X at $47.99 a dozen.
Callaway Superhot
The Superhot is a distance ball for golfers looking to add yards to their game. It is a three-piece ball with aerodynamics that minimize drag to keep the ball airborne longer. Despite being a distance ball, the three-piece construction and soft cover offer the ability to shape shots and add spin in the short game. This ball is suitable for medium to high handicappers. Players can purchase a 15-pack in multiple colors including red, orange and yellow for $29.99.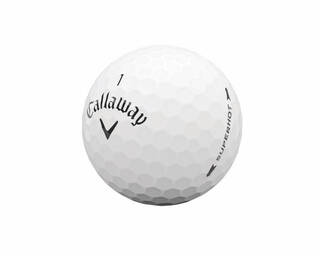 Callaway Reva
Reva is Callaway's ball targeted directly at women. It is very similar to the Supersoft in that it is a two-piece ball designed primarily for distance.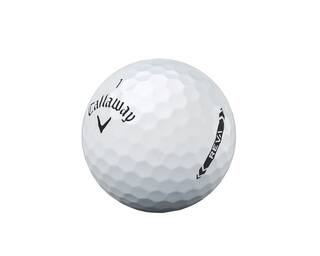 The Reva is an oversized ball with a diameter of 1.73 inches, larger than the USGA minimum of 1.68 inches. The oversized construction raises the ball's mid-point, making it easier to get the club's center of gravity below said mid-point. This, of course, results in a more pure strike and more distance.
The ball comes in white or bright pink, and a is $24.99 dozen.
Bottom Line
Whether you're a professional golfer or a weekender, Callaway has many choices of golf balls. Which one you choose comes down to what you want out of the ball, the style and the price point.
Image: Courtesy of Callaway