Callaway Chrome Soft and Chrome Soft X Golf Balls Review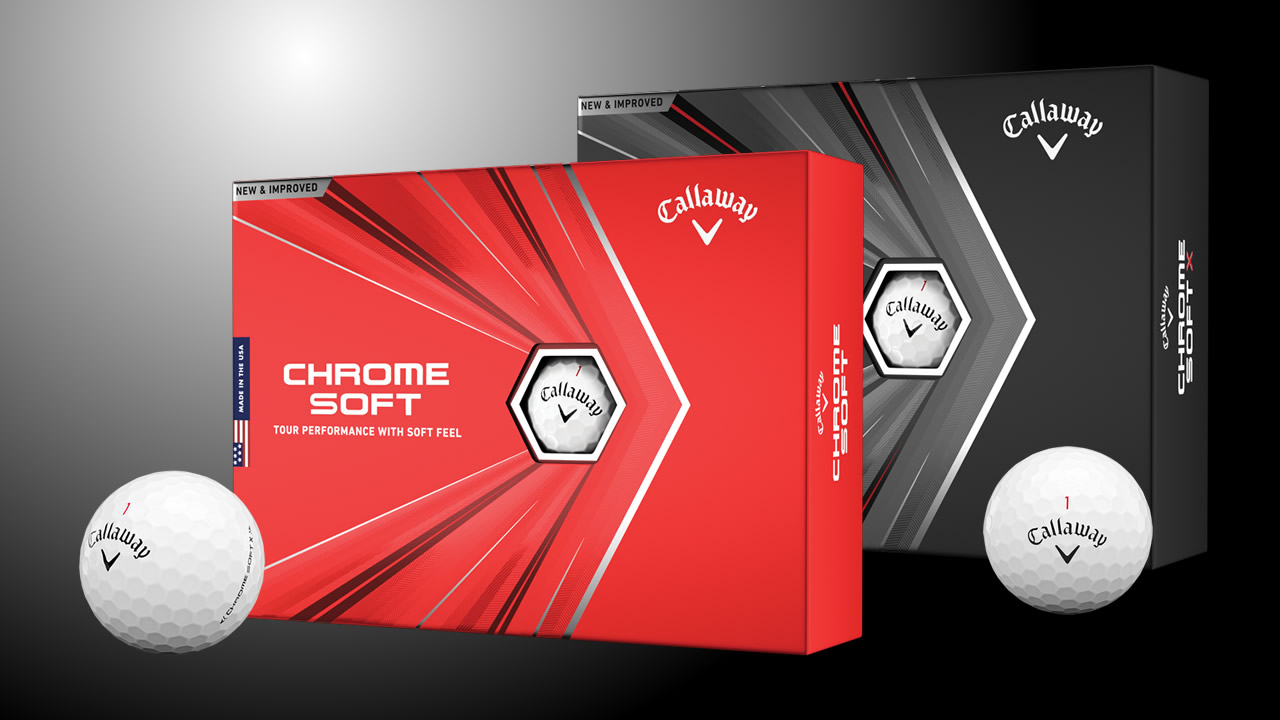 The Callaway Chrome Soft and Chrome Soft X balls are tour balls designed for low handicap players who are looking for excellent feel and performance. The Chrome Soft and Soft X compete with the TaylorMade TP5 and the Titleist ProV1 golf balls.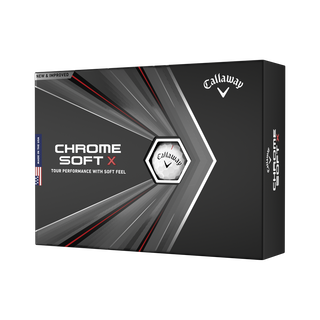 Which Pros Use Callaway Chrome Soft X Golf Balls?
Although other brands of balls like Titleist are preferred by the majority of tour players, there are still some pros who choose the Chrome Soft X like:
Xander Schauffele
Marc Leishman
Alex Noren
Phil Mickelson
Design: Larger Core With Graphene
The core has been increased by 80% in size to improve distance and forgiveness. There is also a new material used in these balls called Graphene. It is 200 times stronger than steel and comprises 0.4% of the golf ball itself.
Graphene reinforces the core of the golf ball. At such a small amount, it is arguable the actual effect that this has on the golf ball's performance. These Callaway balls are available in two signature patterns. The Truvis pattern improves visibility and Triple Track improves alignment.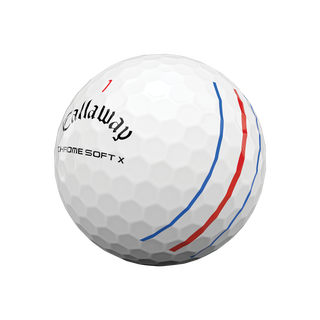 Performance
These golf balls respond well to a faster swing speed. They offer low spin flight, fast speed and high launch. They have a lower compression core which is more forgiving but can also increase spin for some golfers.
The superior feel of these golf balls offers greater control around the green. In terms of distance, the Callaway Chrome Soft and Chrome Soft X balls hit slightly shorter than other premium balls like the TaylorMade TP5 and Titleist ProV1.
Should You Choose the Chrome Soft or the Chrome Soft X?
The Chrome Soft X is ideal for players who want to focus on shot shaping and are looking for a more piercing feel. It is also ideal for windy conditions. The Chrome Soft offers more forgiveness and a straight shot.
Both of these balls offer similar spin. You'll find they have low spin on long range shots, and high spin in short range shots.
Comparison Chart: Chrome Soft vs. Chrome Soft X
| | | |
| --- | --- | --- |
| Ball | Chrome Soft | Chrome Soft X |
| Feel | Softer | Soft |
| Forgiveness | Best | High |
| Flight | Straight | Workable |
| Long Game Spin | Low | Low |
| Short Game Spin | High | High |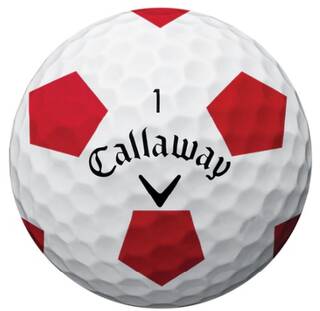 Feel, flight and forgiveness
In these three categories you'll find the biggest differences between the Chrome Soft and the Chrome Soft X. Although both balls offer a soft feel, the Chrome Soft is the softer of the two options. Both balls have a loud, clicky sound that some golfers may find unappealing.
Both balls are forgiving, but the Chrome Soft has higher forgiveness than the Chrome Soft X. You'll find a big difference in the flight path of these two balls. The Chrome Soft has a straight flight, while in comparison the Chrome Soft X has a workable flight. This study suggests that hexagon dimples (which you'll find on all Callaway golf balls) improve flight.
Greenside control
The main reason to pick a Callaway Chrome Soft or Chrome Soft X ball is the superior greenside performance. The soft urethane cover is not only durable, but it also provides excellent greenside control and feel. These balls are very responsive around the greens and on the greens as well..
If you're a low handicap golfer looking for tour performance, the Chrome Soft and Soft X balls Callaway balls offer a soft feel with superior control (especially greenside) and respond well to fast swing speeds. They are priced competitively compared to other tour balls (like the TaylorMade TP5 and Titleist ProV1.)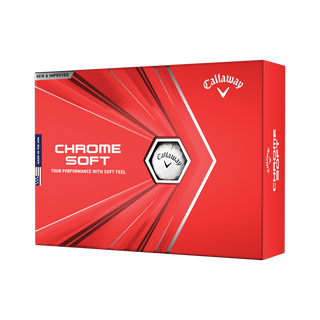 Buy Chrome Soft Golf Balls
Buy Chrome Soft X Golf Balls