How Many Clubs Can You Have in a Golf Bag? Tips to Choose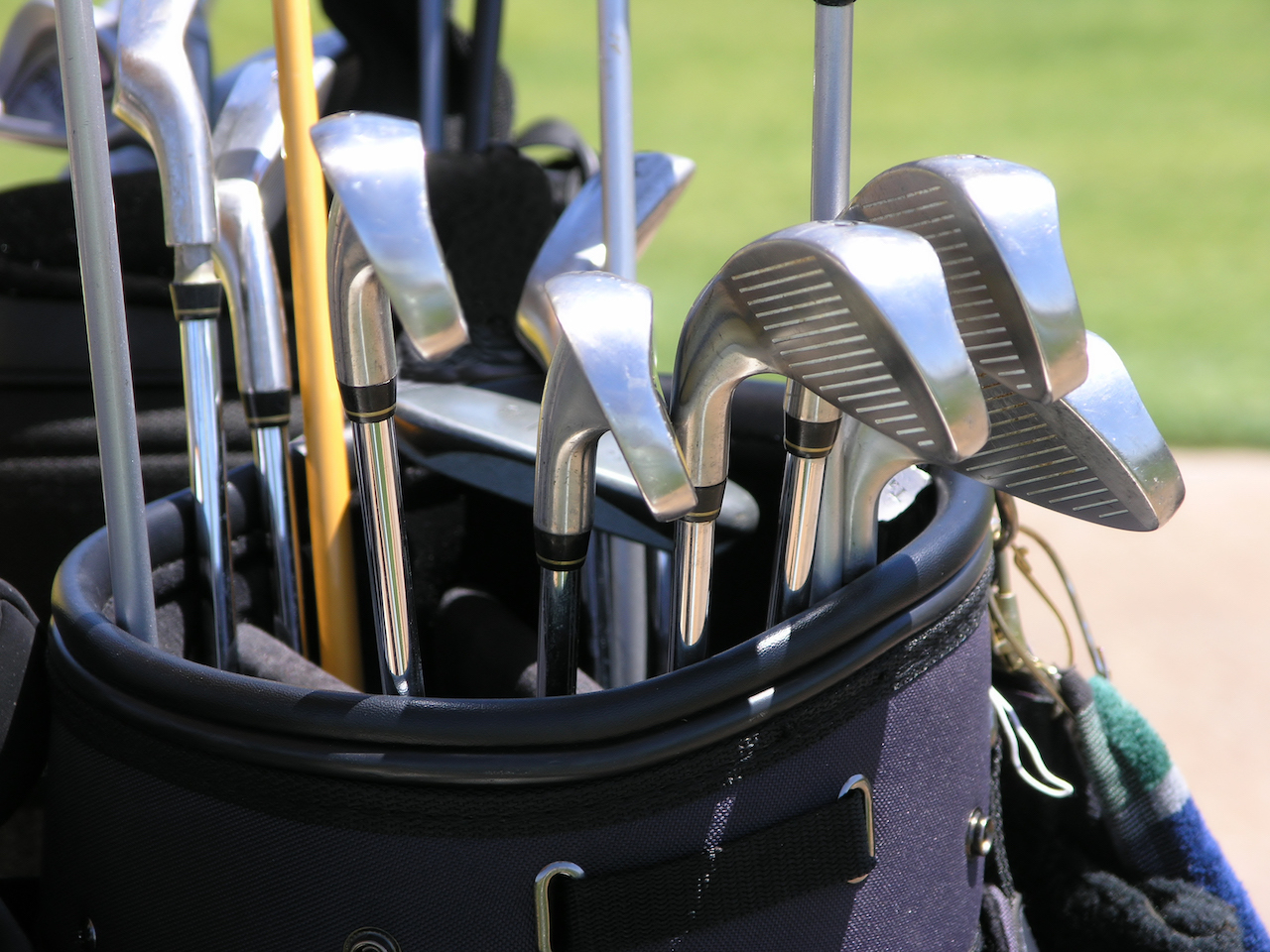 One of the most commonly questioned rules in golf revolves around the number of clubs you can have in your golf bag. Yes, there is a maximum, it's 14. No, there is not a minimum. Although you'll need at least one to get off the first tee.
Deciding which clubs to carry in your bag can have its own set of determining factors, but when you're standing on the first tee you want to make sure you're in compliance with the rules.
How Many Clubs are Allowed?
The Rules of Golf state that a golfer must not start a round with more than 14 clubs or have more than 14 clubs during the round. Anything you use to hit a golf ball is considered a club, including drivers, fairway woods, hybrids, irons, and putters. If you're wondering about those golf ball retrievers that people use to fish balls out of a pond, no those don't count towards your 14.
There is no minimum number of clubs, as made apparent by beginner and intermediate sets of golf clubs. It's common to find those sets containing as few as seven clubs in an effort to simplify the thought process for beginning golfers.

After You Have Teed Off
You are free to have as many clubs in your bag on the driving range, but once you hit your opening tee shot you need need to have 14 or fewer clubs in your bag. The penalty for playing your round with more than 14 clubs is steep, with a two-stroke penalty applied to each hole you played in violation of the rule.
You are allowed to replace clubs during your round, with a few stipulations. The club must be damaged by an outside entity to the point of being unusable. This includes a person that is not the player or their caddie, meaning Shooter McGavin could have replaced his 7-iron bent by Mr. Larson in "Happy Gilmore."
You are also allowed to replace a club that is damaged by natural forces, including weather. However, you are not allowed to replace a damaged club if you caused the damage yourself. So, snapping a club over your leg means that the club is out for the entirety of the round.
Set Makeup
How you get to 14 clubs is ultimately your decision, but today there are more options than ever due to golf club technology. Here are a few common ways to fill your golf bag.
Heavier on Metals and Hybrids
Club technology has come a long way since the introduction of hybrids in mainstream golf sets. Hybrids have been shown to help golfers that have trouble hitting their long irons. It's common for a 3 or 4 hybrid to replace a 3 or 4 iron.
Going heavier at the "top" of your golf bag with additional fairway wood or hybrids means you would have fewer irons and wedges.

This setup would include driver, 3 wood, 5 wood, 3 hybrid, 4 iron-pitching wedge, putter, and two additional wedges, essentially forcing the player to leave either a gap wedge, sand wedge, or lob wedge at home.
Heavier on Irons
It's more traditional to be heavier on irons. Today, this type of set is typically reserved for players who don't have trouble hitting their 3 or 4 irons.
This setup would include driver, 3 wood, 3 iron-pitching wedge, gap wedge, sand wedge, lob wedge and a putter.

Heaver on Wedges
For players who have a lot of distance, or for those that like to have options on their approach shots and around the green, having more clubs in the "bottom" of their bag is a benefit. Typically, this means more wedges.
This setup would include driver, 3 wood, 4 iron-pitching wedge, gap wedge, sand wedge, lob wedge, putter, and an additional wedge that will usually fit between the gap and sand wedge, or between the sand and lob wedge.
Conclusion
It doesn't matter how you get to 14 clubs, just make sure that's the number you have when you tee off and try to make your clubs fit your skillset and the golf course that you're playing.