How to Become a PGA Class A Member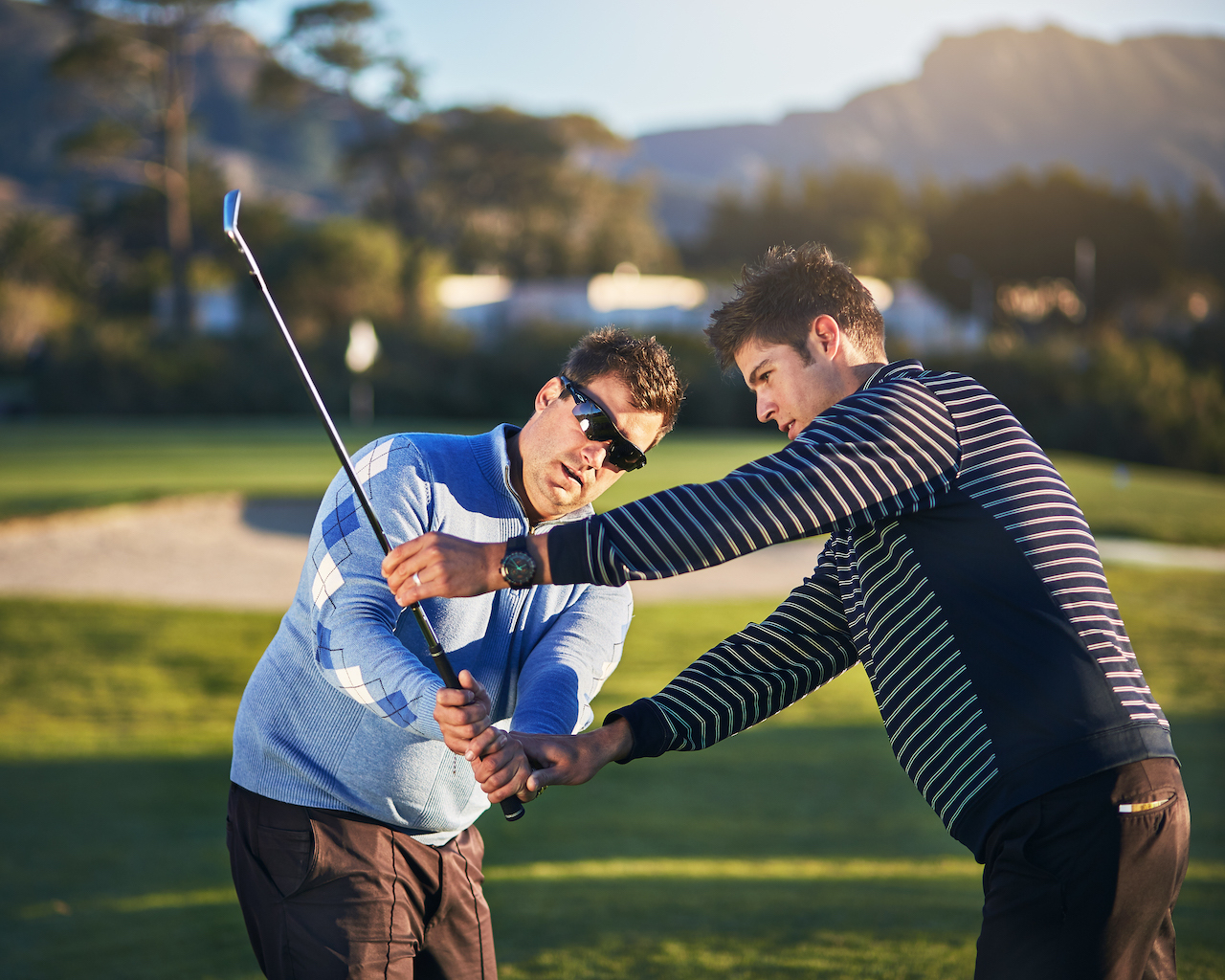 Golf is an addicting game, and if you simply cannot get enough of it, you can turn it into your career by becoming a PGA Professional. Becoming a PGA Professional is difficult, but for the truly dedicated, a career in golf awaits. Here's how to become a Class A PGA Professional, and what types of work you can do as a golf pro.
Golf Professionals vs. Professional Golfers
Unless you're an avid golfer, you might not realize there is a difference between a golf professional and a professional golfer. Golf professionals are the men and women who operate golf facilities, organize leagues and tournaments, give lessons, run golf clinics, manage the pro shop, serve as rules experts, and so much more.
Golf professionals who want to distinguish themselves as Members of the PGA of America can become PGA Professionals. Those golf professionals are not to be confused with the professional golfers who compete on the world's most competitive golf tours that we see on TV week in and week out.
How to Become a PGA Professional
Making a career as a professional golfer is insanely difficult, and quite frankly, given the extensive travel costs, uncertainty, and time away from home that comes with tour golf, not every elite-caliber golfer wants to pursue that career. That's why so many people who love the game choose to become golf professionals and certified Class A PGA Members.
There are two paths you can take to become a PGA Professional. College students who have their sights set on a career as a golf professional can enroll in a PGA Golf Management University program and earn a degree along with PGA certification. For everyone else, there's the PGA Professional Golf Management Program. Each comes with prerequisites and requirements.
Step 1: Player Ability Test
One of the most infamous requirements of becoming a PGA Professional is passing the Player Ability Test, commonly known as the PAT. The PAT is a 36-hole, one-day, on-course test with a prescribed target score that's based on the course difficulty.
Whichever path to PGA Membership you take, you need to pass the PAT. The PAT target score is 15 strokes higher than the course rating for 36 holes. For example, a course with an 18-hole rating of 69.5 would have a PAT target score of 154 (69.5 x 2 + 15) for 36 holes, which equates to shooting two 77s back-to-back. Needless to say, there are all sorts of sagas of heartbreak and triumph from the 36th hole of the PAT. According to the PGA, fewer than 20% of PAT attempts are successful.
Step 2: Education Requirements
There are three stages of PGA PGM education requirements, Levels 1, 2, and 3. Once you enter the program, you have Associate status within the PGA. During your time as an Associate, you must be eligibly employed within the golf industry. Associates must progress through Levels 1, 2, and 3 within a total of nine years, taking no more than three years to complete Level 1 or Level 2. Once all education and election requirements are met, you can be elected to PGA Membership, and that's when you become a Class A Member.
If you want to combine your college education with your PGA certification, there are several schools in the United States that offer the PGA Golf Management University Program. Through the University Program, you can earn a degree that will help you succeed in the golf industry while completing your PGA requirements and gaining hands-on industry experience.
The University Program adds an extra semester or two to your college studies and incorporates golf internships throughout the program to help you prepare for your career. Upon completion, you can apply for PGA Membership. The program is accredited by the PGA of America and graduates enjoy the luxury of a 100% employment placement rate.
Jobs For PGA Professionals
Golf professionals can take on all kinds of different jobs within the golf industry. Although you don't have to be a Class A PGA Professional to get these jobs, having that credential will make your candidacy stand out.
In addition to the traditional golf jobs golf professionals work listed below, some of the other roles golf professionals take on include golf course architect, golf media member, tournament coordinator, rules official, and club fitter.
Assistant Golf Professional
An Assistant Golf Professional reports to the Head Golf Professional and performs a variety of duties around the golf operation, including tournament operations, club repair, and merchandising. Assistant pros can also earn money by giving lessons.
Head Golf Professional
The Head Golf Professional at a golf course or driving range supervises the pro shop and teaching operation.
Director of Golf
A larger golf facility that encompasses several operations, including a pro shop, driving range, and fleet of golf carts, may employ a Director of Golf to oversee the entire golf operation, including a Head Golf Professional.
Golf Instructor
As a golf instructor, you teach and coach golf to individuals and groups or teams of aspiring golfers of all levels. You may give individual lessons, run camps or clinics, and give instruction in-person, on a driving range, in a simulator, or online.
College Golf Coach
PGA Professionals who prefer to work with a team and fuel their competitive juices can become college golf coaches.
PGA Professional Tournaments
In addition to serving in their roles as golf professionals, PGA Members have access to competitive tournaments against other PGA Members, and sometimes Associates. Some of these tournaments include big-time purses, and each year, 20 PGA Professionals earn the opportunity to compete against the world's best players in the PGA Championship.