Best Kids Golf Clubs to Give Them a Strong Start
Updated December 21, 2021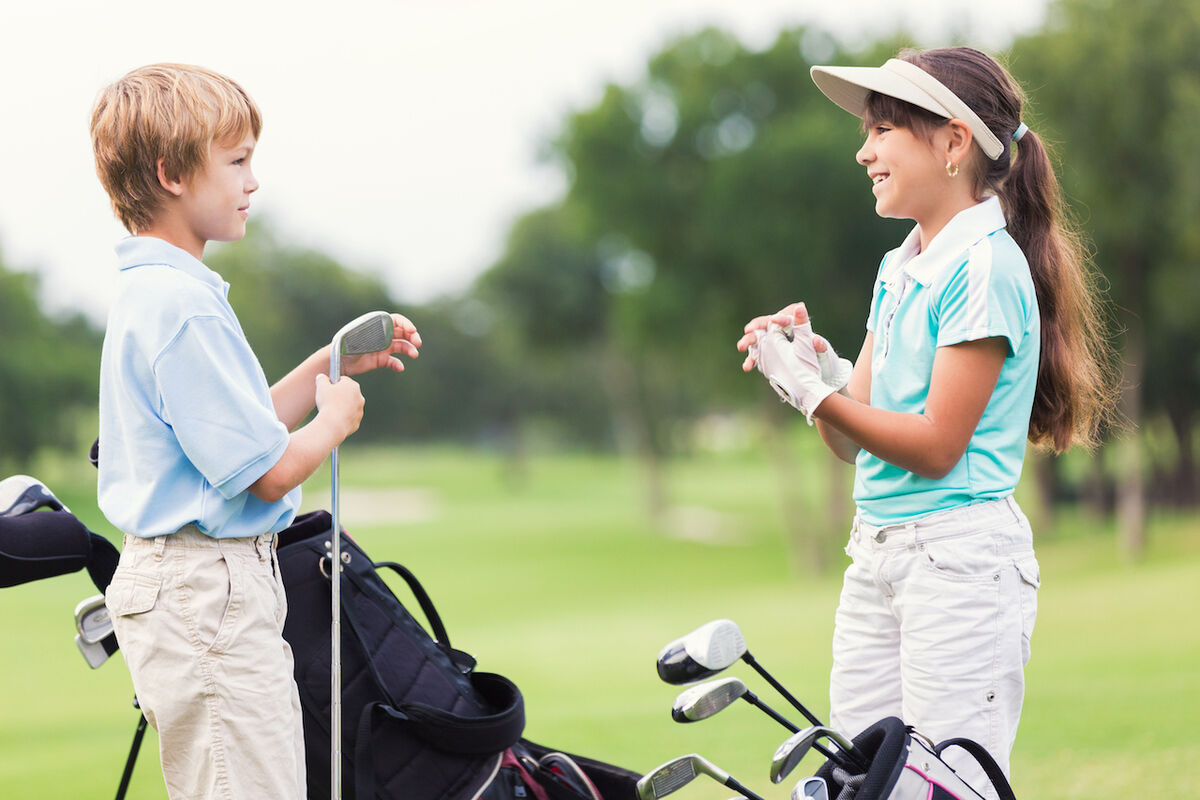 A surge in junior golf has been great for the growth of the game. With so many new, younger players in need of golf clubs and parents in search of the best set for their youngster, many questions come up when shopping begins. A strong start is imperative to a new, junior golfer, so here are some of the best kids golf clubs on the market along with how to get properly fit.
Adult Clubs Versus Kids Clubs
Junior golf clubs have come a long way from what they were as recently as the late 1990s. The influx in junior golf interest since Tiger Woods took over the world of golf is incalculable.
Today, junior golf is surging yet again. But this time, manufacturers are prepared with the latest technology to offer an array of different options. Long gone are the days of simply cutting down an adult club to fit a beginning junior golfer. Here are some main differentiators that separate junior clubs from adult clubs.
This one is obvious. Junior golf clubs are shorter than adult clubs, but it's not that cut and dry. Junior lengths have many variations based on the golfer's height, with some coming very close to being standard adult length.
The main drawback to cutting down an adult club for a junior has always been weight. Heavy steel shafts don't transfer well to a junior golf swing. Most of today's junior clubs have lightweight graphite shafts that allow juniors to learn a proper golf swing.
In addition to the weight of the shaft, the weight of the club head in a junior set is also much different than from a standard adult golf club. Many manufacturers have a lighter cast metal that they use to engineer junior irons, and a light carbon material for drivers.
What to Consider and What to Look for?
When it comes to shopping for golf clubs, what should juniors and parents keep in mind?
First and foremost, establish a budget for a junior club purchase. Once you've figured that out you'll quickly learn where your shopping will be headed. Those shopping options can include your local golf retailer, eBay, Amazon, and more.
It's important to figure out what the initial intentions are for this junior club purchase.
If the junior is reluctant about getting into the game and it doesn't seem like this whole golf venture will last, consider pre-owned clubs or clubs on the less expensive side.
Golf clubs that are intended for a long golf season and beyond, perhaps filled with lessons and tournaments, deserve a little more research and likely a higher budget.
Everyone wants the highest quality, that goes without saying. Budget, however, dictates the quality of golf clubs considerably. Name brand junior clubs from companies like Callaway, TaylorMade, U.S. Kids Golf, and more are among the quality leaders in junior golf clubs.
Discount junior clubs from lesser-known brands, perhaps purchased overseas, are not likely to pack the same quality or hold up as long as the household brands mentioned above.
Here are some junior golf club brands and models to consider when doing your research.
Training/Yard Club is the best introductory junior golf product on the market. This club has a larger head, a grip that teaches the proper grip, and three soft golf balls to practice with around the yard.
The Ultralight clubs can be purchased as individual clubs or full sets, and are intended for beginners and intermediate junior golfers.
Also sold as individual clubs or complete sets, the Tour Series is made for more advanced junior golfers that are on their way to making the jump to adult clubs.
The Ladylight series is an entire series of clubs designed specifically for beginner women, with flexible graphite shafts and heads that promote easy launch and high forgiveness.
U.S. Kids Golf has an incredibly effective, yet simple way to measure junior golfers for their clubs. The Shop by Height system allows you to measure your junior golfer's height at home and then apply that number to the clubs you should be purchasing. The chart applies to heights ranging from infant to 69 inches tall.
If you have a devoted junior golfer, buying clubs based on their growth spurts can get expensive. U.S. Kids Golf offers a 6th Club Free incentive, so every sixth club you buy from them is free. Make sure you register those purchases on their site.
The Prodi G lineup from PING looks and feels just like the adult clubs produced by PING. Beyond golf clubs, the Prodi G series also offers bags, gloves, and other accessories to match. PING also offers a digital fitting tool called WebFit that is incredibly accurate and designed to get junior golfers fit precisely for these higher-end clubs.
Tour Edge has five different sets in the HL-J series to grow along with junior golfers. They are color coordinated and weighted according to each individual set, spanning from 3-14 years old with varying heights to be sure you have the right fit.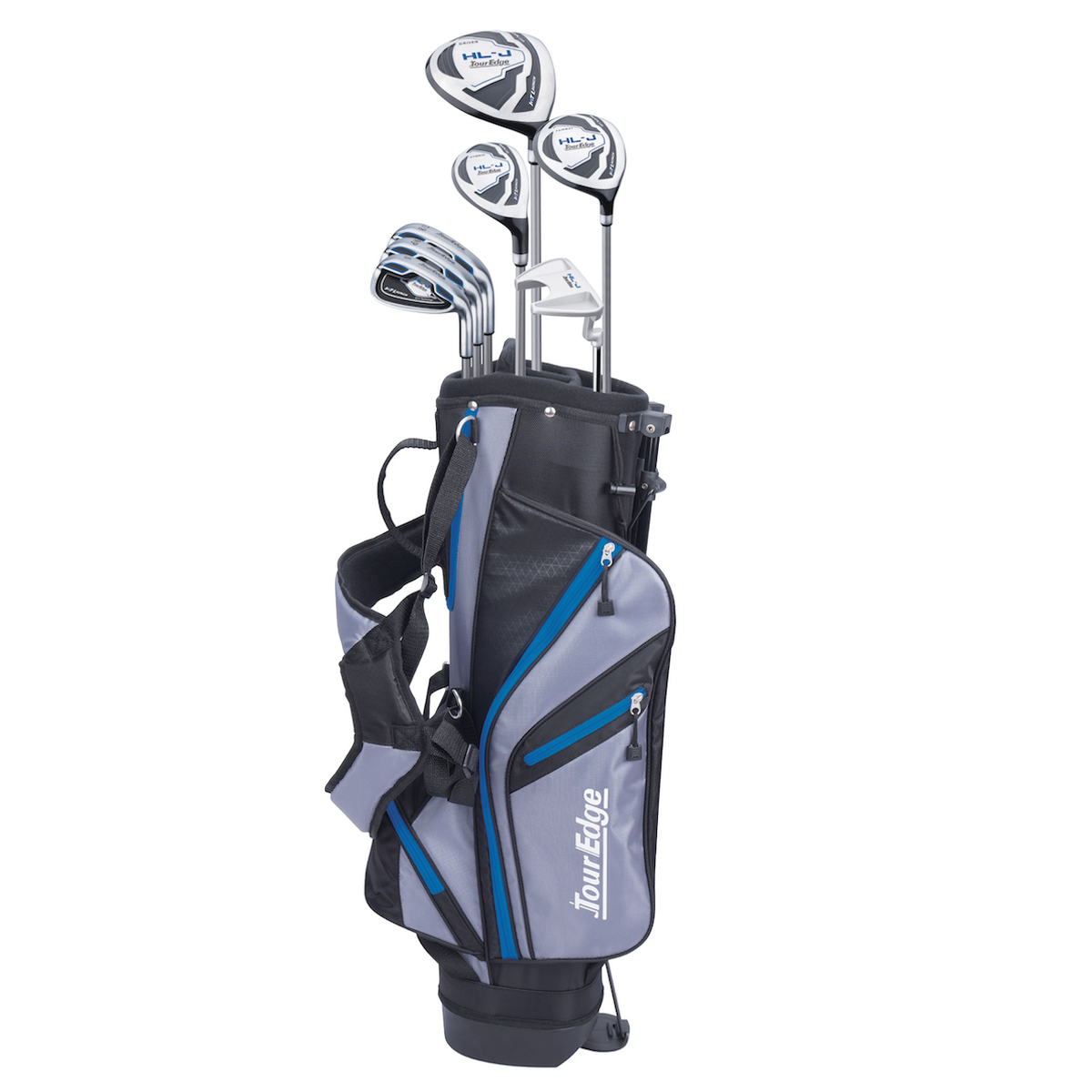 One thing for parents to keep in mind is Tour Edge offers a lifetime warranty on all of its products. Because kids are going to be kids.
If you're shopping for junior golf clubs you should know everything you can about what you're going to purchase. You should also know that any junior golf shopping is a great thing because it means the game is growing.
Do your research, yes, but also have fun and enjoy the journey. Golf is a game that can be played for a lifetime with an added bonus if you play it alongside your junior golfer.