The Purpose of an Approach Wedge in Golf and How to Use It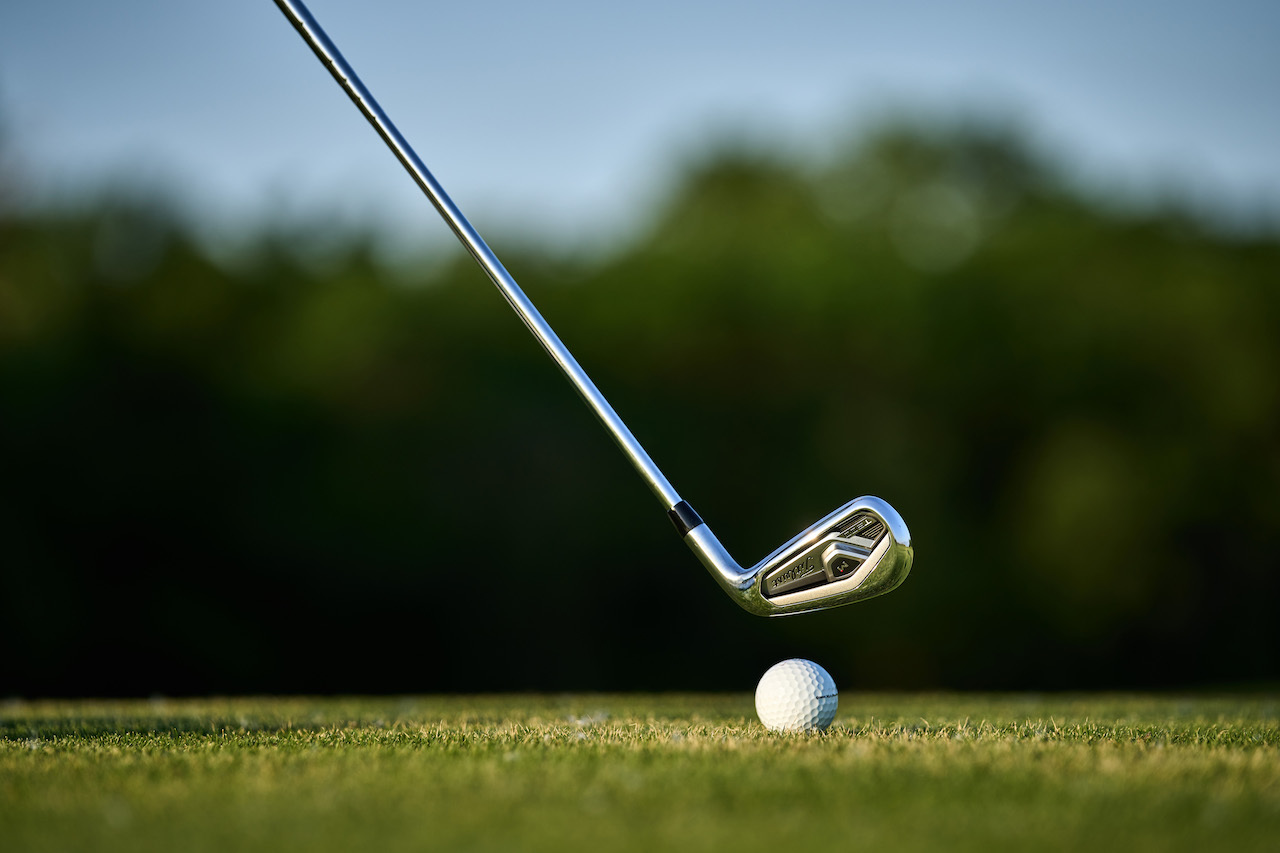 An approach wedge, also known as a gap wedge, is a 47-52 degree wedge that fills the void created by the trend of lower-lofted pitching wedges. How an approach wedge fits into your wedge set, and how you use it, can depend. Let's take a closer look.

What is an Approach Wedge?
An approach wedge is also known as a gap wedge or an A wedge, depending on the manufacturer. The purpose behind the approach wedge is to fill the yardage gap between your pitching wedge and your sand wedge. When the pitching wedge lofts dropped into the mid-low 40s but the sand wedge loft remained in the mid-50s, the need for an approach wedge was born.
The versatility of a gap wedge can make it a very useful club throughout your round. Depending on what obstacles, if any, are in front of you, having this wedge is ideal for everything from par 3s to pitch shots.
Loft of an Approach Wedge
Iron lofts as a whole have changed dramatically over the years. For instance, today's 7-iron loft is similar to that of a 5-iron from ten years ago. Changes in both head and shaft technology have allowed irons to decrease in loft while simultaneously hitting the ball higher.
The same holds true for wedges. Approach wedge lofts used to fall anywhere between 50-54 degrees. Today, depending on the manufacturer, an approach wedge usually ranges from 47-52 degrees.
Based on some of the most popular models from the main golf club manufacturers, here is an overview of some approach/gap wedge lofts:
| | |
| --- | --- |
| Iron Make/Model | Approach Wedge Loft |
| Wilson D9 | 47 degrees |
| Callaway Apex | 48 degrees |
| Cobra KING Radspeed | 48 degrees |
| Titleist T300 | 48 degrees |
| Mizuno JPX 921 | 49 degrees |
| Srixon ZX4 | 49 degrees |
| TaylorMade SIM2 Max | 49 degrees |
| Tour Edge Exotics C721 | 49 degrees |
| PING G425 | 49.5 degrees |


It's important to note that lofts vary depending on the type of player the club is designed for. The examples given above are mainly game-improvement irons, so the lofts are lower than iron models that are designed for more advanced players.
In addition to approach wedges being offered as a continuation of an iron set, all manufacturers offer separate wedge models as well.
When to Use an Approach Wedge
How you use an approach wedge on the course is completely up to you. For some, a gap wedge is a club you will always take a full swing with to achieve the distance you need. For others, it can be more of a "knockdown" club to avoid the higher loft of a sand wedge or lob wedge.
Approach wedges can always be very useful around the green for pitch shots that need to run. If you are in need of filling a specific shot or distance at the bottom of your golf bag, an approach wedge is a great way to make sure you're covered.
How Will a Gap Wedge Help My Game?
Accuracy is the key to scoring well. There is less margin for error when you don't have to take a full power swing. Rather than forcing a full power swing with a sand wedge, the gap wedge allows for an easy-to-control 80 percent swing that will still achieve enough height for the ball to land softly.
Pitching and Chipping with a Gap Wedge
The loft on a gap wedge makes it easy to play both chip (bump and run) and pitch shots. Playing a chip shot with the ball back in the stance, and the hands well ahead of the ball reduces loft without closing the face. For a pitch shot, bringing the hands back just ahead of center at address restores loft while keeping the face square to the ball.

How to Buy an Approach Wedge
Your first step to purchasing an approach wedge is figuring out the lofts of the wedges in your current set. Specifically, your pitching wedge and your sand wedge, since you'll want a gap wedge that splits the difference. There's a good chance the loft of your sand wedge is imprinted on the club. You can do a quick google search for the specs on your model of irons to determine the pitching wedge loft. This can also be performed by most golf retailers by using a loft and lie machine.
When you find out the loft of your pitching wedge, notate how far you hit that club with a full swing. Do the same for your sand wedge. For example, if your pitching wedge is 43 degrees and you hit it 110 yards, and your sand wedge is 54 degrees and you hit it 70 yards, you know you're in search of an approach wedge that is around 49 degrees, and will ideally go around 90 yards to fill that yardage gap.
If you own an older set, you can always search to see if an approach wedge was offered originally. If so, many spots that sell pre-owned clubs online are available.
If you are purchasing a new set of clubs you will have the choice of having the approach wedge that matches the set, or, going with one of the other wedge models from any manufacturer.