What Is the Loft of a Pitching Wedge? Standard Loft and Beyond
Updated March 28, 2022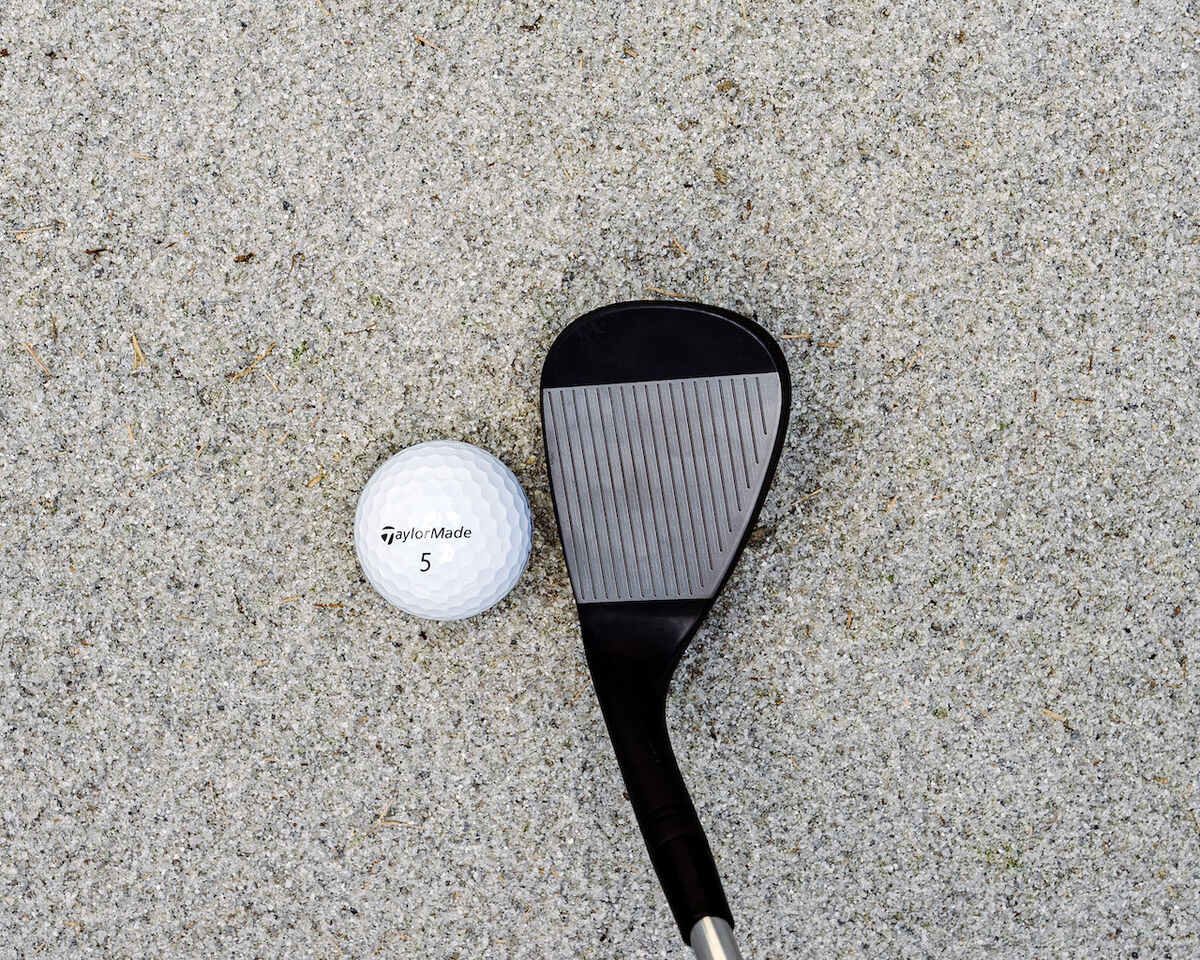 TaylorMade Golf
A pitching wedge is an essential part of any golf bag makeup, but pitching wedge lofts vary from company to company. While there is no set standard for pitching wedge loft, roughly 75 percent of pitching wedges sold today have between 43 and 46 degrees of loft. This pitching wedge overview details different OEM standards and some history of the lofty club.
Pitching wedges are standard in any iron set and are used for shots that require a lot of height and not a lot of distance. With all the new technology and changes to equipment in the past decade, pitching wedge lofts have been a topic of club-fitting discussion.
The standard pitching wedge ranges from 41 to 47 degrees of loft, depending on the type of player the set is designed for. Game Improvement Irons have stronger (lower) lofts because game improvement irons are designed to give extra distance.
On the other hand, irons with weaker (higher) lofts are typically for more accomplished players who have the swing speed and ball-striking ability to create the desired distance and want their golf club technology to assist their finesse.
Here are standard pitching wedge lofts among some of the most popular irons sets of 2022.
| | |
| --- | --- |
| Brand and Model | Pitching Wedge Loft |
| Callaway Rogue ST MAX | 41 degrees |
| Callaway Rogue ST Pro | 43 degrees |
| Cleveland Launcher XL | 43 degrees |
| Cobra LTDx | 41.5 degrees |
| Cobra King Forged Tec | 44 degrees |
| Mizuno Pro 221 | 46 degrees |
| Mizuno JPX921 Hot Metal | 44 degrees |
| PING G425 | 44.5 degrees |
| PING i525 | 45 degrees |
| Srixon ZX7 | 46 degrees |
| Srixon ZX4 | 43 degrees |
| TaylorMade Stealth | 43 degrees |
| TaylorMade P790 | 45 degrees |
| Titleist T100 | 46 degrees |
| Titleist 620 MB | 47 degrees |
| Tour Edge Exotics E722 | 42 degrees |
| Tour Edge Exotics C722 | 44 degrees |
| Wilson D9 | 42 degrees |
| Wilson D9 Forged | 44 degrees |
History of the Pitching Wedge
In the early 1900's a pitching wedge was referred to as a "lofter" and had between 40 and 50 degrees of loft. Shortly thereafter, sets of golf clubs were given numbers, and the modern-day pitching wedge was called a 10-iron.
For most of the 20th century, the pitching wedge had approximately 50-54 degrees of loft. Since the 2000s, the lofts of all irons have been decreased because of perimeter weighting and changing the center of gravity on irons to allow the ball to fly farther. The sand wedge, on the other hand, is and always has been between 54 and 56 degrees, creating a large gap between it and the modern pitching wedge, which spurred the creation of the gap, or approach, wedge.
Most pitching wedges have a similar look to the rest of the irons in a set. Other wedges are specialty wedges that appear more like sand, gap, or lob wedges, such as Titleist's Vokey 48-degree wedge. Wedges are progressively shorter than a 9-iron and slightly more upright.
It's a good idea to have the lofts of all your irons and wedges checked at a reputable golf retailer. You want to be sure that your pitching wedge complements the other wedges in your bag so you don't end up with yardage gaps with your scoring clubs.