What to Do With Old Golf Clubs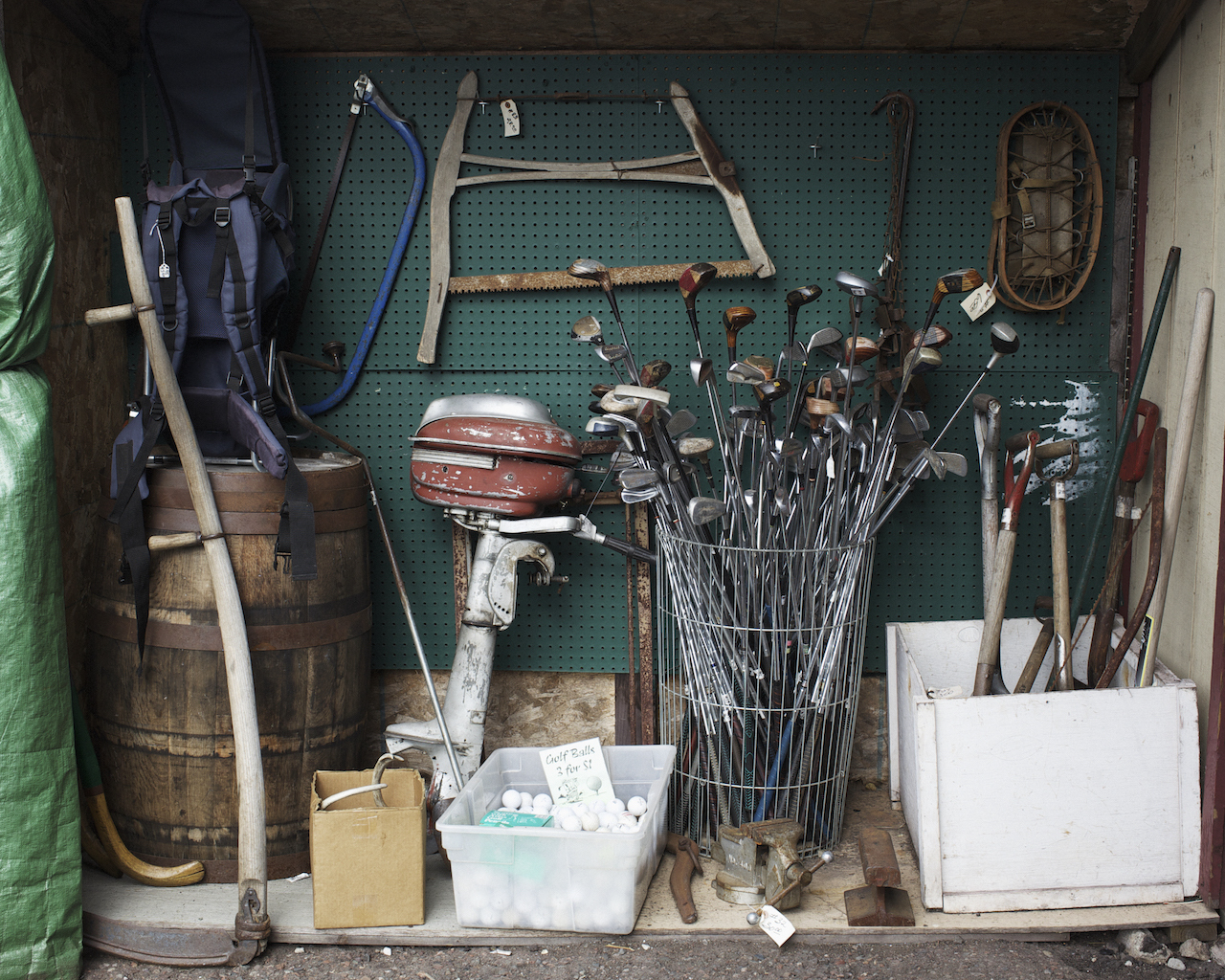 Golfers are notorious for keeping countless golf clubs stored away in their closets, garages, basements, and anywhere else they can stash a spare set. Sure, after playing hundreds of rounds, you become attached to your old clubs. As much fun as it is to get a new set, getting rid of the old clubs can be an emotional hill to climb. Here's what to do with your old golf clubs, and not every option requires you to say goodbye.
If you've got more golf clubs than you know what to do with, literally, you've got several options. A few ideas include donating them, trading them in, selling them outright, using them to experiment with club-making and repair, or repurposing them for a younger generation.
Donating Used Golf Clubs
Getting rid of your old golf clubs that served you well for so long is understandably tough. But wouldn't you rather those clubs go to somebody who needs them and will use them to learn or develop in the game of golf, rather than collect dust in your garage? There are plenty of ways to donate your clubs and know they're going to good use.
Middle School or High School Donation
Unlike most popular team sports, many kids don't pick up golf in elementary school. When they hit middle and high school they're at a great age to learn the game, but many high school golf programs can't offer golf equipment to team members. That means that the only players competing are the ones who already have a background in golf, or have the means to make a large up-front investment into a sport they are just learning.
Donating your used golf clubs to a local middle school or high school golf program is a great way to help encourage youngsters to try golf. If the program can eliminate the need for every player to have their own clubs, more kids will give golf a try, which can only help the golf scene in your community.
The First Tee 2nd Swing Club Donation Program
The First Tee's mission is to teach life lessons to kids and teens through golf. If that's a mission you'd like to support, you can help fund The First Tee through their 2nd Swing Club Donation Program. 
The program is simple. Essentially you send your clubs to 2nd Swing Golf, and the cash value is donated to The First Tee in your name. You even get a donation receipt, so make sure to hang on to that come tax season.
Thrift Shop Donation
The easiest way to donate your old golf clubs is to take them to your local thrift store donation drop-off. The benefits of donating your clubs at a thrift store, in addition to ease, are that they will be sold at an affordable price, most likely to a beginner or somebody just dipping their toes into the sport. Most donation drop-off locations will offer you a donation receipt.
On the other hand, you aren't guaranteed that your clubs will end up in the hands of an aspiring golfer in need, or be used to fund programs for juniors. If those are your top priorities, the previously mentioned donation options are better suited for you.
Here are the pros and cons of donating your old golf clubs.
Pros:
Help aspiring golfers, beginning golfers, and golfers in need
Boost your local golf scene
Donation receipts for tax season
Less preparation required than other methods
Cons:
No direct cash to you
Some effort may be required to find the right contact, or to ship the clubs
Trading In Old Golf Clubs
If you have old clubs laying around and have your eyes on a new club or set, you can put those dust-collectors to use by trading them in with your new purchase. Many retailers, both in-person and online, will accept trade-ins and give you credit towards your purchase.
To get a ballpark idea of what your used clubs might be worth, check out the trade-in value using the PGA of America's Value Guide. No matter what, they'll help ease the sting of today's new club prices. Before you purchase new clubs, ask the retailer if they give credit for trade-ins.
Here are the pros and cons of trading in your old golf clubs.
Pros:
Credit towards new club purchase
Quick and easy to trade them
Many sellers accept trades
Cons:
You won't get top dollar for your clubs
Selling Your Old Golf Clubs
If you want to get top dollar for your clubs, sell them yourself. Of course, it will take a little extra front-end work if you want that premium return. Make sure the clubs are cleaned and the grips are new or in good condition. 
Check the resale value on the PGA's Value Guide to research how much yours clubs are worth. The resale value, which you'll notice is much higher than the trade-in or cash offer value, is a good starting point for your price. Adjust it depending on the condition of your clubs, and your urgency for selling them.
Once your clubs are in good shape and you've determined your price, turn to eBay, Craigslist, Facebook Marketplace, or any other classified outlet you choose. If you have a friend or relative who is just starting to play golf, do them a favor by selling them your old clubs at a discounted price. Depending on the market, you may need to be patient if you want to get top dollar by selling your old clubs yourself, but the payoff could be worth it.
Here are the pros and cons of selling your old clubs yourself.
Pros:
Get the highest cash value for your clubs
Cons:
More effort required to get the clubs ready to sell
Slower than trading in or donating
Learn Club Making and Repair Skills
If you're a tinkerer and an avid golfer, you've probably often wondered about how to tweak your golf clubs' performance by adjusting the shaft, shaft length, changing the grips yourself, or adding or removing weight from the head. 
The problem is, most golf clubs are too expensive to risk damaging them in order to experiment. That's where your old clubs come in handy. Using your old clubs to learn the ins and outs of club making and repair is a great way to take your golf hobby to the next level. 
Maybe you want to stick a modern graphite shaft in an old 2-iron, or tinker with the weight or length of your clubs. You can do all of this essentially risk-free on those old sticks laying around in storage.
Using your old clubs to learn club repair skills has some benefits and drawbacks.
Pros:
Learn a new skill
Take your love for golf to the next level
Stay connected to the game over the offseason
Perhaps build a club worth gaming
Create a conversation piece
Cons:
Requires time and money
Risk damaging clubs and rendering them useless
Cut Them Down for the Next Generation
Is there a youngster in your family who you want to introduce to golf? Sure, you can get them a shiny new set of modern junior golf clubs. Or, you can take that set that brought you so much joy and fit them to a junior golfer. 
Once you find the appropriate club size for their height, you have two options. The most cost-effective option is simply to take a saw and hack the shaft to the appropriate length and re-grip the clubs.
If you want the best-performing outcome possible, the best option is to find modern shafts designed for juniors, at the appropriate length for the player's height, and re-shaft the clubs yourself. This will cost a little more money and require some more effort on your part, but the clubs will likely perform better and be more meaningful to you and the next generation golfer.
Here are the pros and cons of repurposing your old clubs for the next generation.
Pros:
Keep a sentimental set of clubs in the family
Build a connection with a family member through golf
Save money compared to purchasing a new junior set
Cons:
Requires some skill, time, effort, and money
If the recipient lives in your household, this doesn't actually get the old clubs out of your house
Give Your Old Clubs New Life
It might be hard to part with an old set of golf clubs. But ask yourself, would you be happier giving them new life in the hands of a next-generation golfer than simply knowing they're taking up space collecting dust in the garage? You'll probably find you don't miss them at all once they're out of storage, and you may get some joy out of helping another golfer, or some money towards new equipment.