Graphite vs. Steel Golf Shafts: An Expert Overview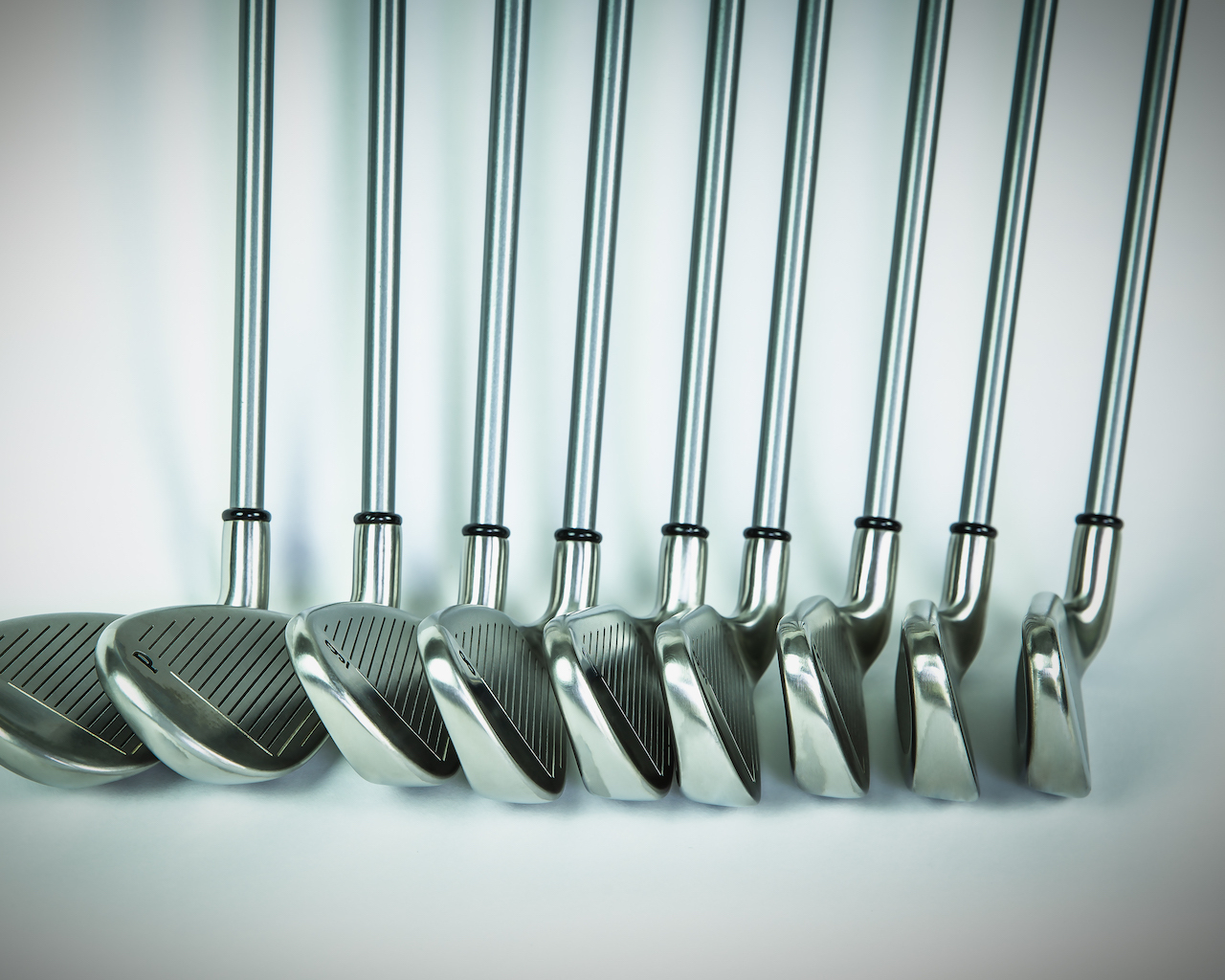 With advancements in today's shaft technology, deciding between steel or graphite shafts isn't as clear as it once was. That's actually a great thing, because it means golfers have new avenues to improve their games. Let's take a look at the variations of steel and graphite shafts to help you decide which is best for you.
Iron Shafts
Deciding between graphite or steel shafts applies to irons only. If you're considering a steel shaft in your driver or fairway woods, please consider a proper club fitting. A steel driver shaft is a thing of the past.
Tiger Woods used a steel shaft in his driver, a True Temper X100, but moved away from it 20 years ago. Even competitors in the World Long Drive use graphite shafts.
Pros and Cons of Steel Shafts
There's a lot to like about steel shafts, which is why so many people have a hard time getting away from them in their irons. Here are some pros and cons of steel shafts.
Pros
Feedback: For better or worse, steel shafts give more feedback through their hands. Better players often desire this feedback because it helps them learn how strike location impacts shot shape, direction and trajectory.
Weight: Steel shafts are typically heavier (keep reading for more on that), and come in standard weights that don't require much, if any, adjustment.
Price: Steel is less expensive to produce than graphite, so an iron set with steel shafts usually costs 15-25% less than a set with graphite.
Cons
Mishits: You will always feel a mishit with steel shafts. If you live in colder climates, some of those clunky or thin shots can really be felt in your hands and arms.
Swing Speed: The heavier steel shafts can actually slow down your swing speed if they aren't fit to your swing.
Pros and Cons of Graphite Shafts
There are also pros and cons to graphite shafts, and they might not be what you think.
Pros
Weight: In general, players with slower swing speeds find benefits in graphite shafts because they're lighter and allow for maximum speed and launch with the swing you already have.
Injuries: Anyone who has had an injury to their hands, arms, or back will find that swinging graphite shafts delivers better results with less effort.
Designs: Many companies that produce graphite iron shafts offer custom colors. Black shafts are in particularly high demand for players who want an all-black color scheme.
Cons
Durability: Graphite iron shafts can take a beating being hauled in your golf bag. If you travel, you're more likely to have a graphite shaft break in transit than a steel shaft.
Price: Graphite shafts cost more than steel.
Yesterday's Graphite vs. Steel
The graphite vs. steel argument has changed dramatically over the past 10 years with great strides in shaft technology. After hickory shafts were made obsolete in the 1930s, steel was the only option golfers had.
It used to be that you played steel shafts for as long as you could. Then, once your golf swing began to escape you in your old age, you moved on to graphite shafts because they were lighter. Thus, graphite shafts in their earliest days had the stigmas of being exclusively for seniors.
As time went on, many club manufacturers in the 1980s devoted their R&D to clubhead technology with significantly less budget given to shafts. That created a market for many of today's most popular shaft companies.
Today's Graphite vs. Steel Shafts
There are so many variations of graphite and steel shafts today that golfers of all swing speeds and skill levels have options in both categories.
If you prefer a lighter shaft, graphite is still the best route for you. However, shafts like the True Temper XP 95 are lighter steel for players who want the feedback of a steel shaft with the easier launch of a lightweight shaft.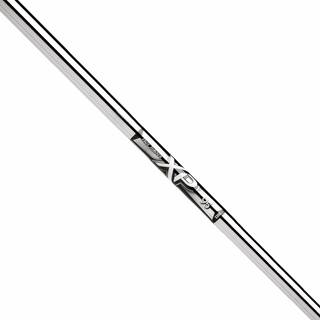 On the other hand, if you want a heavier iron shaft, a steel shaft is for you. However, graphite shafts like the UST Mamiya Recoil 780 ES SmacWrap can weigh up to 86 grams, which is a lot heavier than graphite shafts from years past.
For reference, today you can find steel shafts weighing anywhere from 95-139 grams and graphite shafts anywhere from 39-110 grams.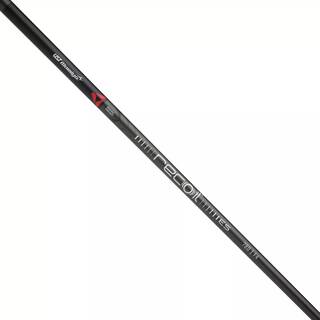 As a result of all of these shaft options, ball flight has greatly improved. If you need a shaft that helps you hit the ball higher with more spin, you have graphite and steel shaft options available. Conversely, if you're looking for a low, piercing ball flight with less spin, there's a shaft out there as well.
Shaft Fitting
When you get fitted for new golf clubs remember, you're not just being fit for clubheads you're also being fit for shafts. Always be sure to see a certified club fitter so you have all of the best clubhead and shaft combinations available to you.
If you would like to do some research from home, consider checking out companies like Fujikura which has an online shaft selector to get you in the right ballpark.