Cost of Getting Fitted for Golf Clubs Explained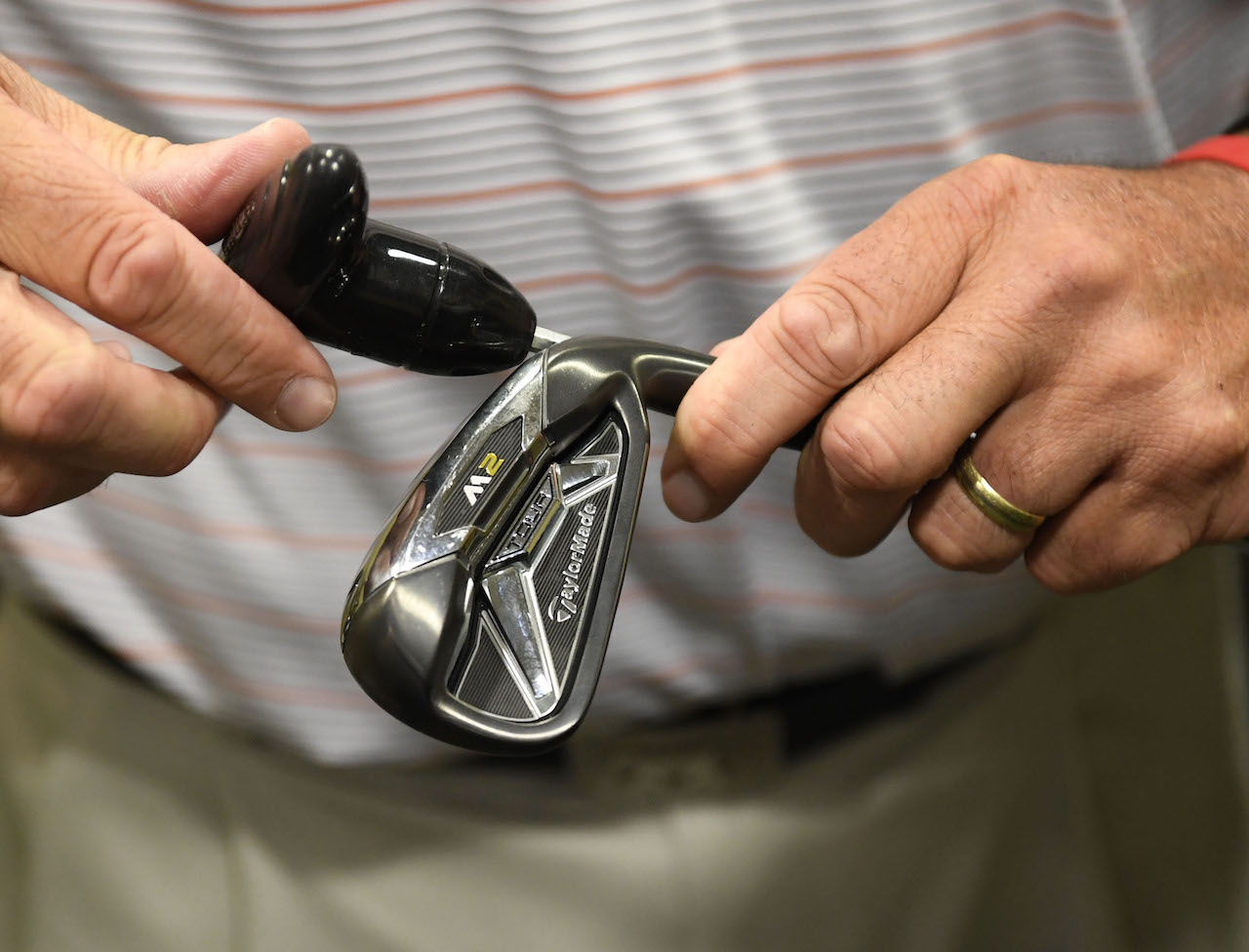 Many new golfers question whether they really need to be fit for golf clubs and the hesitation most often is because of the cost. The cost for a professional golf club fitting varies based on many factors. No matter the cost, most experienced golfers will highly recommend a fitting before choosing golf clubs. It could save you money and loads of frustration in the long run.
Why It's Important to Get Fitted for Golf Clubs
Would you buy a pair of shoes without checking if they fit first? You may have heard that analogy before because it's the easiest way to highlight the importance of club-fitting in terms most people can relate to. When you go through the club-fitting process, you'll find the clubs that give you the best distance, consistency, dispersion, spin and trajectory for your game's needs. By using modern launch monitor technology you and your fitter can easily evaluate the seemingly small details that can make a huge impact in your clubs' performance, like swing weight, shaft flex, loft, length, lie angle to name a few.
Having the correct size of golf club involves more than choking up on your taller friend's seven-iron or bending your knees a little more with a club that is just a tad too short. Golf club length is one of the most important specs to consider when purchasing new clubs. A club that is not the correct length often results in missing the sweet spot on contact.
Another reason to get fitted is so you can try out a club before making a purchase. Not every golfer can hit any club. The hottest driver model that looks like it would be a great fit for you might not even work for you as well as your current driver. Golf clubs are a big investment so you'll want to be sure your final choice feels comfortable and performs well.
A dynamic golf club fitting is the best choice because measurements are made based on your swing instead of just your height, arm length and club dimensions.
There are several factors to consider when being fitted for golf clubs, including spin rate, swing speed, distance, desired trajectory and spin rate.
Golf Club Fitting Cost
Not all golf club fittings are the same and the cost can vary from free to up to $400 for a full bag.
PGA Tour Superstores offer free basic club fittings for everything from drivers to putters. The store uses golf simulators to track flight, trajectory and dispersion, then an expert fitter will explain the data so you can make more educated shopping decisions.
Many major golf equipment manufacturers have their own performance centers that are open to the public. Callaway has over 20 such performance centers including the headquarters in Carlsbad, California where fitters use simulator technology to create a realistic experience as you test clubs. Data is compared with personal preference to help you find the ideal clubs. The experience at Callaway is priced at approximately $150, but freebies like balls and gift certificates help leverage the costs.
Even big-box stores like Dick's Sporting Goods offer club fitting through their professionals on site. A full set fitting ranges in cost from $80 to well over $100, but those costs are often waived if you purchase your clubs at the store. The same is often true at golf pro shops where the cost of the fitting is subtracted from the total club purchase.
Online Golf Club Fitting
Many of the facilities and manufacturers that offer golf club fittings also have a virtual option. These online club fittings have been especially helpful during the pandemic when face-to-face interaction is limited.
Online club fittings typically involve a Zoom or other video chat with a fitting professional who will analyze your swing and positioning virtually. As is the case with an in-person fitting, data is analyzed along with personal information to come up with the best club options.
Alternatively, many manufacturers offer virtual club-fitting tools where users can input various data points, including their handicap or average score, typical shot pattern and average distances with select clubs, and get club recommendations. While these tools can serve as a good starting point, a fitting that incorporates performance data from your current set and the clubs you're considering will yield much greater results.
Image: Andy Cross/Denver Post via Getty Images