Updated August 28, 2023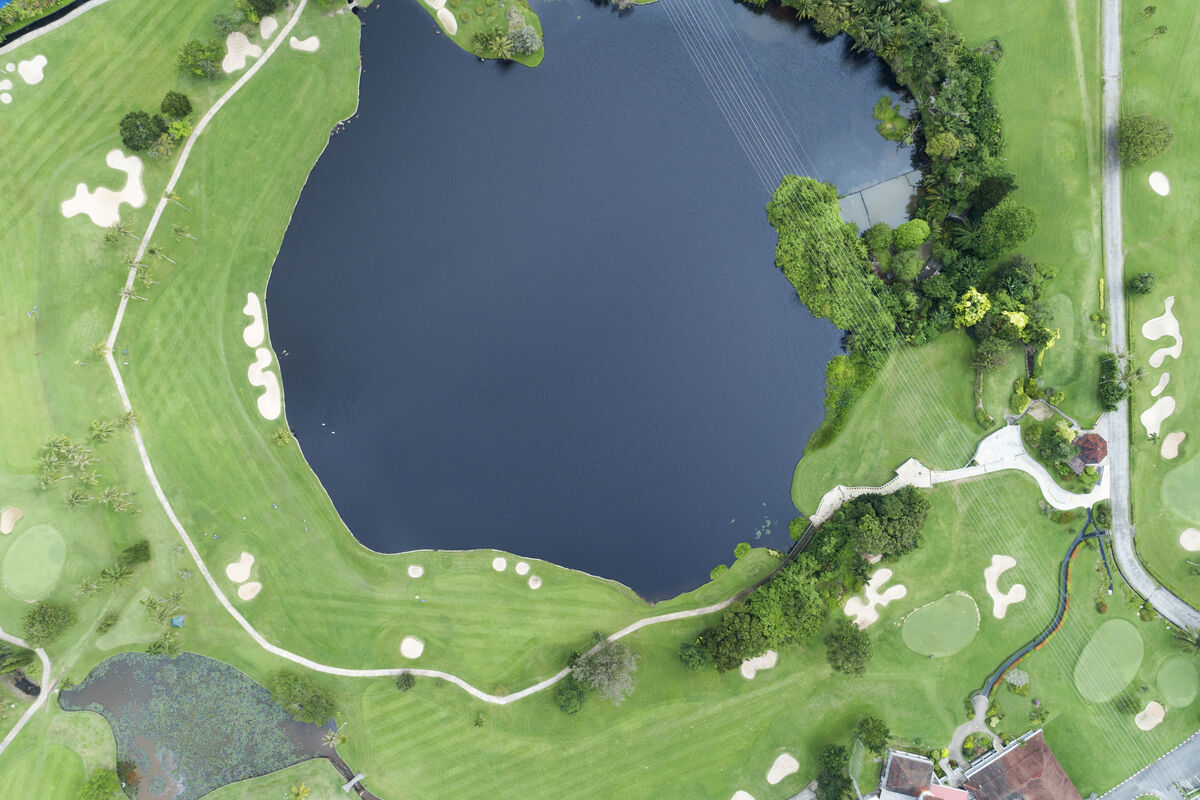 Improving your on-course strategy is the quickest way to shoot lower golf scores without changing your swing. Here are three ways to stack the strategy in your favor on the course.
Develop a Strategy to Play Tough Pin Positions
Here we are at the seventeenth hole of Pebble Beach, a 180-yard par-3. During the first four U.S. Opens at Pebble Beach, this played as the most difficult hole to par.
Look at hole locations as red-light, yellow-light or green-light pins. This flagstick is on the left side of the green and it almost looks like the flagstick is in the bunker. Now that is a definite red-light flagstick, you don't go for it. Especially late in a round when you go for a shot like this and you can make a huge number.
A conservative play is to play out to the right, which is more of a green-light type shot, and the chances of getting par a significantly higher. Now if you are playing, one of the things you should think about is, if you do go for that pin, don't beat yourself up for it if the shot does not come out the way that you want to. Just go ahead and play it.
So look at the golf course as red-light, yellow-light or green-light flagsticks. I think that it will help you shot better scores and manage your emotions and your game on the golf course.
Simple Ways to Improve Your Course Strategy
We get two types of golfers at our school. Those who hit there ball and follow it around the golf course and it leads them on a very merry chase, and those who actually pick a target and direct, not steer, their golf ball toward the target.
Basically, golfers swing different, but they all play the same. It's just a different target that they're playing to, a very long hitter is picking one out at 300 yards, a shorter hitter maybe picking one at 125 yards, but everybody needs to pick targets and break the course up into manageable bits of real estate.
Very much like you'd cut your steak at night, you cut it in size bits that you're comfortable chewing and that's the way you have to chew up the golf course. So learn to control the golf ball, if you can control the ball, you must be controlling the club. If you're controlling the club, your body must be doing the right thing. If your body is doing the right thing then the minds probably in the right place and has been programmed correctly. Then, and only then, do you have any chance of controlling the golf course.
Evaluating Agressive Golf Tee Shots
I am on what I consider the best hole on a golf course, a drivable par-4. I think it is the most challenging and fun hole that you can play. This hole is 325 yards from the tips, but I also have a lot of water that I have to carry before I get to the green so I have to make a decision whether I want to use a driver, which is about a 275 yard carry over the water, or do I want to take a five wood and play it out into the fairway. Both have their rewards but are they worth it?
Conventional wisdom says take your five wood, hit it in the fairway, you have a short iron into the green. But you know what? I am going to try the driver first.
I hit that one great. It cleared the water and I have a short wedge into the green. But that will not happen every time. Let's play the shot that is really the more realistic one. I am going to take a five wood and I am going to try to just put this one in play over on the right hand side. I hit that one equally as good.
So when you are playing golf and you come up to a short par-4 you have to weigh the differences between taking the driver out and the reward you get, and taking a shorter iron or fairway wood and getting it in play. Whatever you do, be confident with the swing and you will have a better chance of pulling it off.