Updated August 28, 2023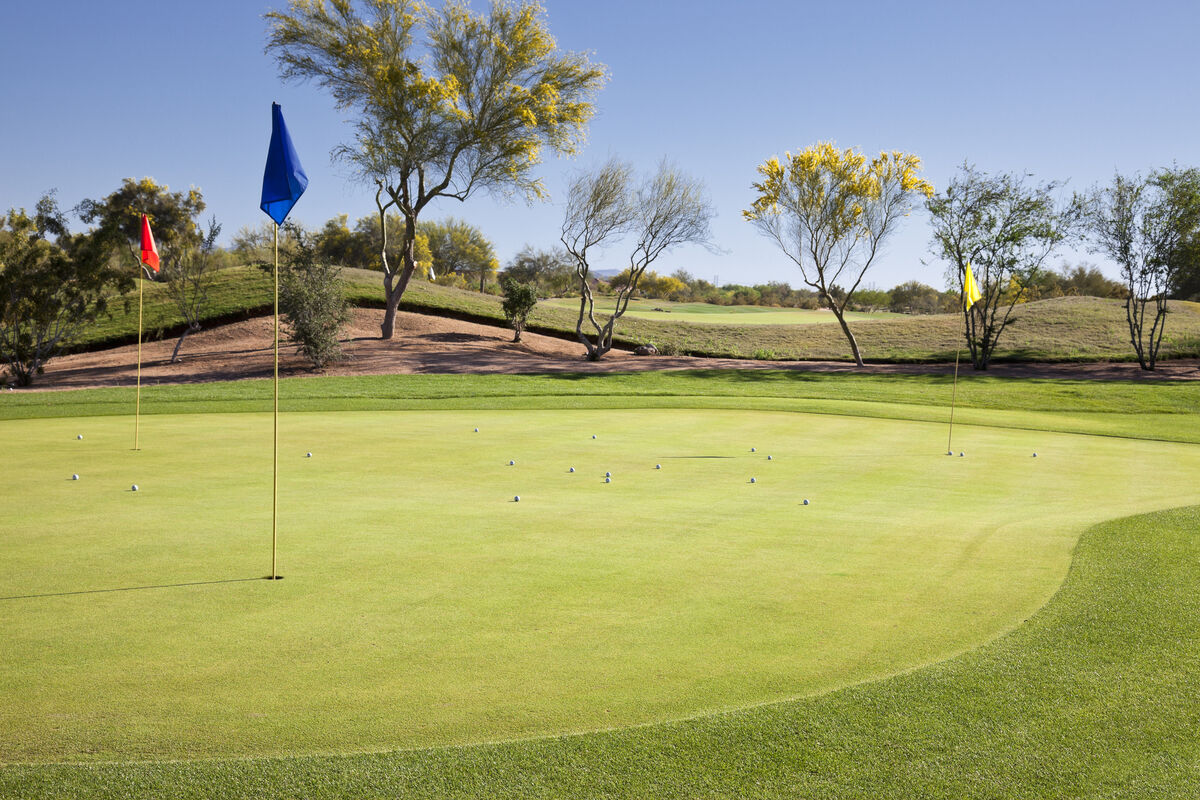 Consistency, distance control and fundamentals. They're all important elements of being a good chipper, and these chipping drills will help you improve each of them.
Five Ball Chipping Drill That Will Lower Scores
What you do in this five ball drill is you get five golf balls, you pick out a target to hit to, and the objective is you have to get three out of the five balls within a club length before you move on to the next hole. If you make one it counts as two.
There are three levels to this game. Level one is three out of five, level two is four out of five and level three is five out of five. So it gives you some options when you go out and practice.
Ladder Chipping Drill to Develop Distance Control
This is called the ladder drill, great for distance control and developing feel. You need feel to be a good chipper. The idea here is that we are going to chip our first ball to a certain distance, the second ball has to go past that, the third ball has to go past the second, the fourth one and then the fifth one.
It is great for developing touch and feel, we are not really concerned with exactly where the ball goes but rather how far the ball goes.
Develop more touch, sensory perception and you become a very, very dangerous chipper.
I want to take a good chipper and make him a great chipper. Here is one of the drills that will help us do this.
I am going to have Luke here chip some balls, but I am going to have him do it just one handed, with his left hand.
I want him to start hitting them all with solid contact. But here is the point behind this, if he is just chipping one handed not only does it give him the feel of what the left hand and that left arm is going to do for him, which is bring that club through, but watch what happens when I have him put both hands on the golf club. That is a great golf shot, it is a great chip shot. What it does is that once he gets that second hand on the golf club it makes him feel like he has total control.