Increase Your Golf Swing Speed With 5 Expert Tips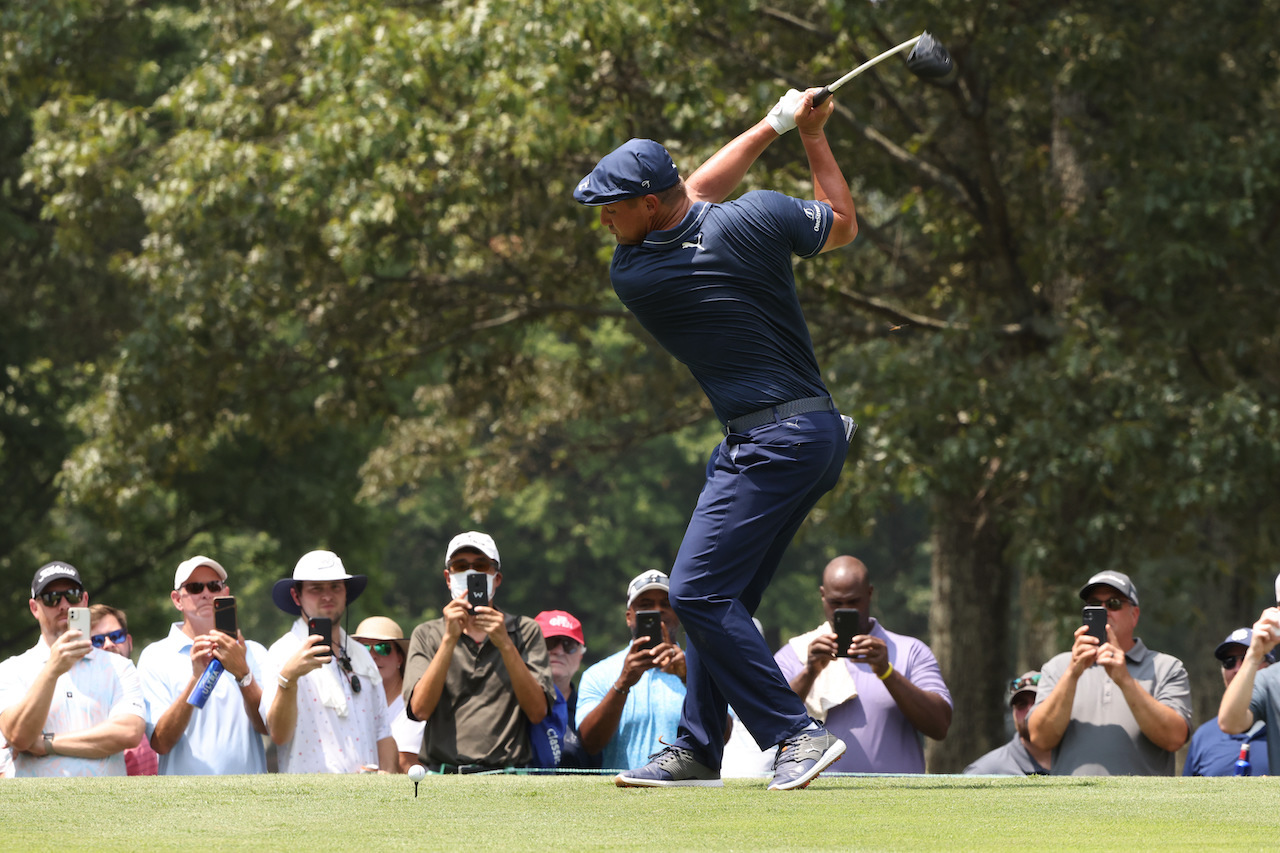 Club head speed is one of the most desired swing traits in golf. It's something that amateur golfers want more of, and professionals will never have enough of. Learning how to increase your club head speed requires a mixture of technology and training. Whether you want to train with SuperSpeed Golf, or optimize your body for top speed, here is how to increase your swing speed to get you hitting the ball farther.

In 2021, the emphasis on club head speed reached new heights as Bryson DeChambeau made his debut in the world of competitive long drive. DeChambeau, the 8th ranked golfer in the world at the time, showcased his training journey on his social media platforms which included extreme measures to reach swing and ball speeds of monstrous proportions.
Impressively, DeChambeau went on to finish in the top-8 in the Professional Long Drivers Association's World Championship. Before being eliminated, DeChambeau belted a drive of 406 yards.
Amateurs took notice of DeChambeau's attempts and now the desire for increased speed has never been higher. Since swing speed has the most influence on distance, the best way to hit the golf ball farther is to swing the club faster. Here are some ways that you can increase your swing speed to get some noticeable distance improvements.

SuperSpeed Golf
There are plenty of products that have attempted to increase swing speed for golfers but many of those have fallen short. Then, in 2014, SuperSpeed Golf debuted and changed the golf speed category.
SuperSpeed Golf is a set of three weighted training clubs. These clubs are color-coded to indicate how heavy each one is. For example, the men's SuperSpeed set comes with green (light), blue (medium), and red (heavy) training clubs.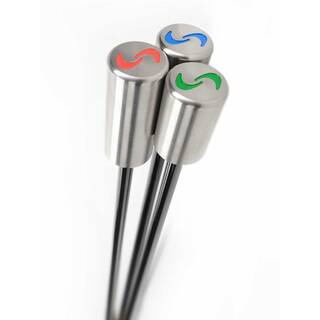 If you think SuperSpeed Golf isn't for you, consider the fact that the company also offers this training system in models for seniors, ladies, juniors, pee-wee, and even long drivers. You'll also see SuperSpeed Golf products on all professional tours as well as with certified instructors. It's worth noting that all of the models listed above are weight tuned based on the player. So the ladies set, for example, is not as heavy as the men's set.
SuperSpeed Golf boasts that you can expect a 5-8% increase in your swing speed by using its products regularly in only 4-6 weeks. That means a golfer with an average driver speed of 95 miles per hour, who increases that by eight percent, is now swinging it over 102 MPH.
This increase in club head speed almost directly leads to lower scores, as it is estimated that each mile per hour of club head speed translates to about three yards of distance, or in this example, a total of about 21 yards. Given this, it's not surprising that data from Trackman proves that as driver club speed increases, a golfer's handicap decreases.
One of the best things about your SuperSpeed Golf purchase is the online training, which is complimentary. Their website offers a ton of training videos spanning from introductory level to advanced.
The SuperSpeed Golf sets are $199.99 with the pee-wee model being a little less expensive and the long drive model being a little more. No matter what your skill level is, this is a product that can deliver noticeable results.
Tips and Drills to Increase Speed
Here are a few tips to help you reach your peak swing speed.
Work it Out
In addition to training using SuperSpeed Golf, consider more traditional strength training to build the muscles that add distance to your golf game. Your arms, shoulders, core, and legs all contribute to distance, and the stronger those muscles are, the faster you can swing.
Stretch it Out
Understanding the importance of stretching before you practice and play is one thing, but being able to properly stretch is another. Flexibility is key, and you won't be able to swing faster if your muscles are tight.
Posture
Good posture leads to so many positive things throughout your golf swing. It's truly underrated. Getting yourself into a good routine with your posture leads to better balance, both of which allow you to remain stable from backswing to follow-through.
Tempo and Timing
Another important aspect of your golf swing that you should try to master is your tempo and timing. Every golf swing is different, but the best players in the world have full control of their swing tempo and timing, which ultimately leads to being able to swing faster and achieve greater distance.
Evaluate Your Equipment
You can try everything that's listed above, but if you're not playing equipment suited for your golf game you're not going to see the results you want.
First, evaluate your driver and fairway woods. How old are they? If you're playing a driver that's more than 10 years old you should consider making a change to something more current. Advancements in technology over the past decade have produced lighter woods with more carbon as opposed to titanium. In addition, lighter shafts are now available, which assist higher club head speeds.
Second, evaluate your irons. Perhaps those old steel shafts are weighing you down. Making the switch to a lighter graphite shaft or a set of irons that are made from lighter materials can be a great asset to your overall distance and swing speed.
For any of the clubs in your bag, consult your local golf retailer and consider a proper club fitting to make sure you're getting the most out of your sticks.
Conclusion
Everyone wants to hit the golf ball farther, but if you're serious about achieving higher swing speed numbers and getting to your distance goal consider these steps to help get you to the finish line.