Ultimate Golf Swing Analyzers to Help Bring Your A-Game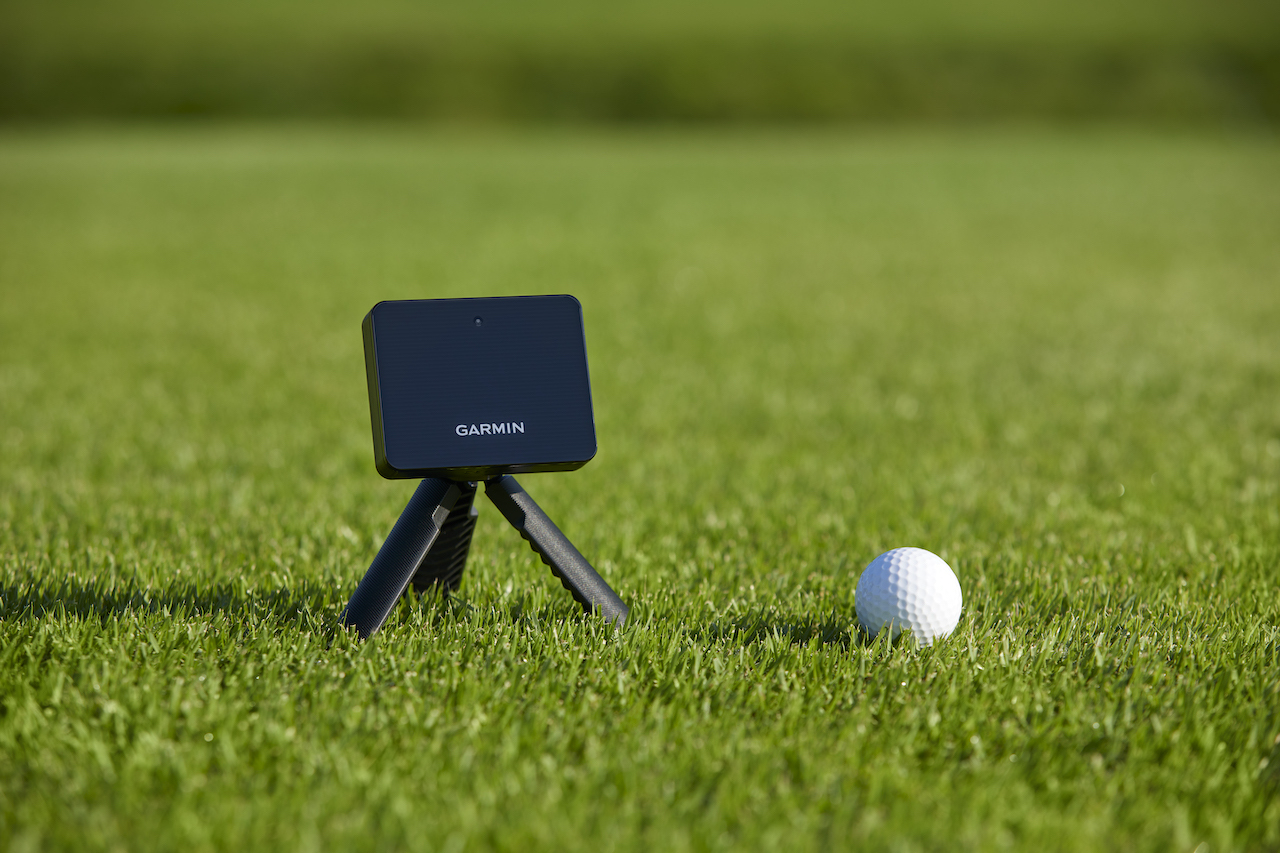 Going back only a decade, it was difficult to imagine that owning your own personal golf swing analyzer would be possible, let alone affordable. That kind of technology was reserved for the same people that have full simulators in their houses and choices of which sports car to take to the country club.
What a difference a decade makes. That, and incredible advances in technology. Golf swing analyzers are now commonplace among investments in your game. They've even replaced some new club purchases.
As this category has continued to advance, so have the options and price points for the golf consumer. With so many brands and models, which one is right for you and, ultimately, how will it help you lower your scores? Here is a list of some of the most popular swing analyzers to help you decipher which might be the best fit for you and your game.
Best Shot Analyzers & Launch Monitors
Our first category includes technology that analyzes your golf ball and spits our more information than you can wrap your head around.
Garmin Approach R10
Price $599.99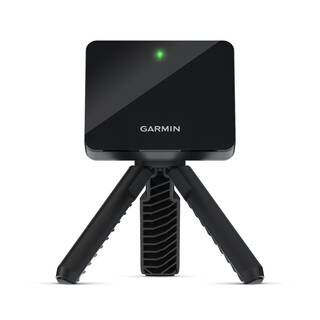 Garmin's Approach R10 has been called one of the easiest units to take from the driving range to your setup at home. Incredibly portable and lightweight, it's designed to work indoors and outdoors with the same accurate specs delivered. The device automatically video records each shot and overlays your stats on the video. Metrics that it tracks include backspin, sidespin, attack angle, launch angle, club path and club face angles, and dispersion. All of that in addition to your shot distance and ball speed.
The Approach R10 connects with the Garmin Golf app, allowing you to dissect all of the data. It even has the ability to connect to over 42,000 golf courses for virtual golf. Battery life is listed at 10 hours.


Rapsodo MLM
Price: $499.99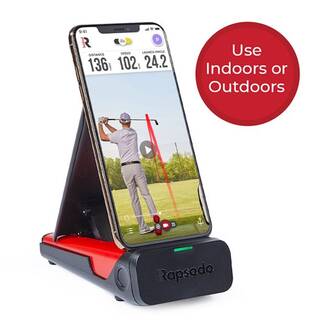 One of the great things about the Rapsodo Mobile Launch Monitor (MLM) is that you already own one of the main components. That being a compatible iPad or iPhone. Your device simply connects with the Rapsodo unit and off you go. The process takes 30 seconds or less. While this device does have "launch monitor" in its name, it's actually much more than that. In addition to a slew of launch features, the Rapsodo MLM also has instant video feedback and an active shot trace when used in outdoor mode. Another useful tool is the club gapping analysis, which can be a huge asset in making sure your wedge distances are dialed in.
Best Golf Swing Analyzers
More than gizmos and gadgets, these tools connect to your club, glove, hand or arm to tell you exactly what's going on during your swing.
Zepp Golf 2 3D Swing Analyzer
Price: $149.99
Good things come in small packages. The Zepp Golf 2 3D Swing Analyzer is exactly that. All you're purchasing is a small sensor that attaches to your golf glove and it produces an incredible amount of data. After pairing the sensor with the Zepp app, all you'll need to do is take a handful of swings to begin the process of analyzing your swing. After that, you'll be given some immediate areas for improvement along with training programs tailored to your swing. A Smart Coach Training System is available with an extensive collection of videos featuring Michelle Wie as your guide.
Blast Golf
Price: $149.99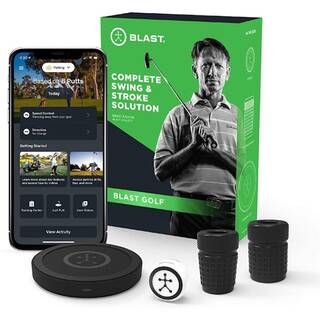 What makes Blast Golf's product truly unique is the fact that it attaches and analyzes every club in your bag, including your putter. The analyzing device fits on the end of any regulation grip, with an oversized option available for large putter grips. Timing, tempo, face rotation, and many more data points are transmitted to an app on your iPhone, iPad, or Android device. Smart Video Capture automatically clips videos to create highlights synced with your metrics and training tips and videos are ready for you to watch and improve.
Hackmotion
Price: $595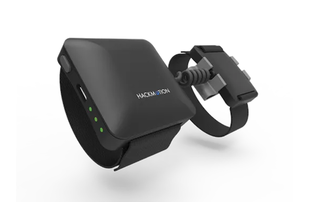 Hackmotion takes a unique approach to swing analysis in that their device concentrates on wrist angle and club face control. Two areas that many teaching professionals will say is vitally important to a successful golf swing. The Hackmotion device is worn on your wrist and forearm and, like all of the above, pairs with your smartphone or device. Your wrist angle is measured in the three main positions: address, top, and impact. It is compatible with full swing, pitching, and putting. Not only can you compare your current data to previous data to see how you're progressing, but you can also use PGA Tour player results in the app as your template.