8 Most Expensive Golf Balls to Make You Feel Like a Pro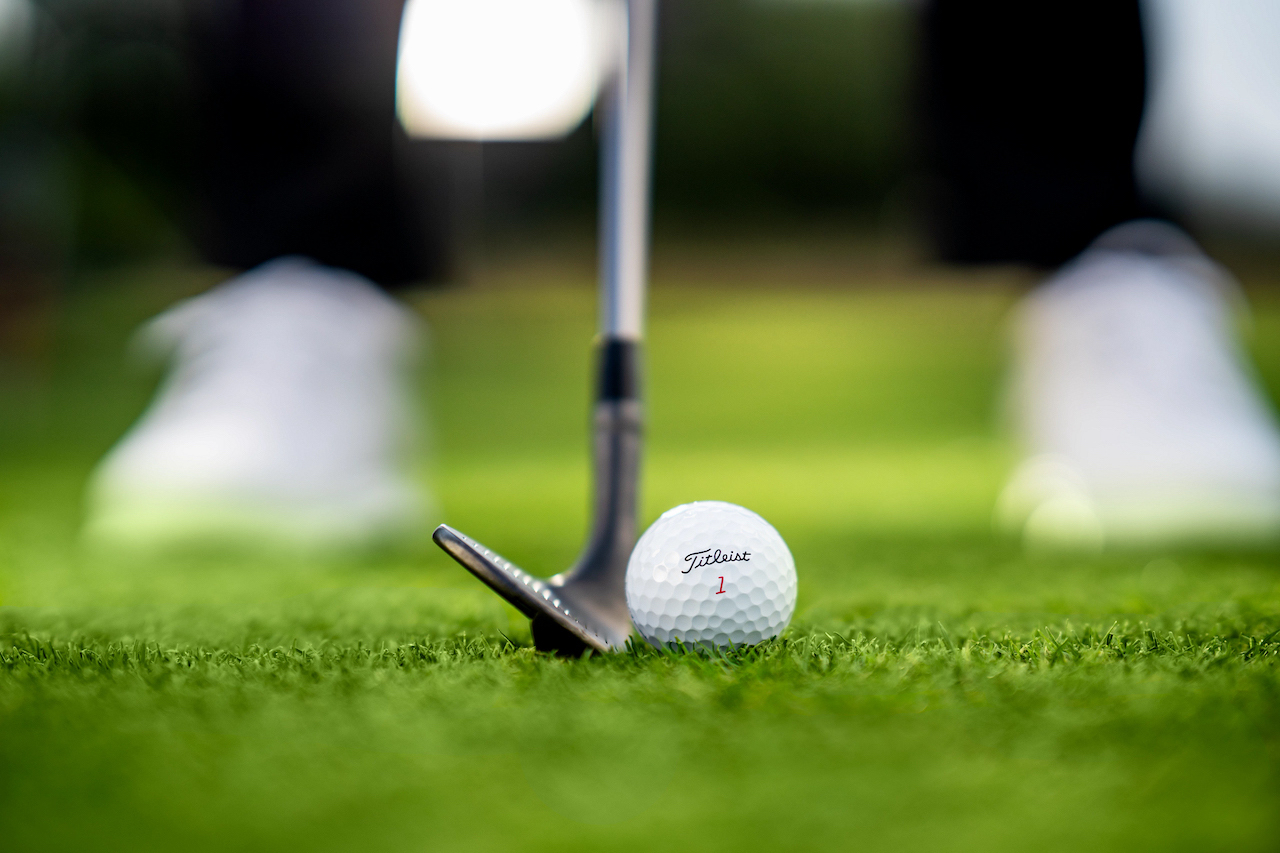 Whether you're looking for elite performance or a unique conversation piece, there's a wildly expensive golf ball to fit the bill.
Many golfers will pay top dollar for the best performing golf ball for their game. Others will pony an exorbitant amount of cash for a rare collectable ball. We're here to break down the most expensive golf balls in the world, whether it's from a golf retailer, or it's a unique collectors item for your display case.
Most Expensive Golf Balls for Your Game
If you can't put a price on some extra distance, feel, workability, or the perfect spin rates, these are the most expensive golf balls you can buy from most golf retailers to get that instant edge.
Dixon Fire: $75/Dozen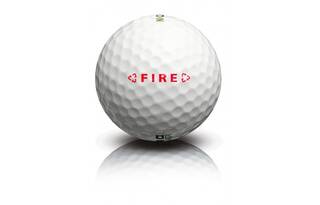 Let's start with the most expensive golf ball on the market. The Dixon Fire golf ball is produced by Dixon Golf, the golf company that specializes in eco-friendly golf products. Dixon's driving force is to not be part of the nearly 300 million golf balls that are discarded each year. All of Dixon's golf balls are composed of heavy earth salts rather than heavy metal fillers. Even the packaging is made from recycled materials.
The Fire golf ball is intended for better players, noting that this particular model is suited for swing speeds over 100 MPH and has a medium trajectory. They have a softer feel and spin less off the tee, and spin more around the greens.
At about 50% more expensive than the rest of the most expensive golf balls in retail, what makes Dixon Fire golf balls so expensive? As the price point indicates, the Fire is created for players who want the absolute best performance. Aside from that, you're paying for the greater good. Given Dixon's mission, you'll know that you are fighting the waste issue and doing your part to keep the best interest of Mother Nature in mind.
Titleist Pro V1/Pro V1X: $50/Dozen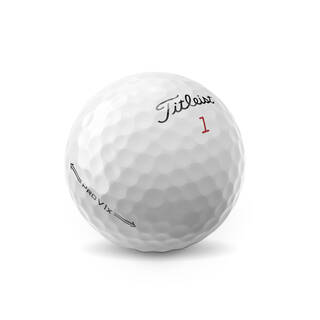 The golf ball so popular it's become a household name. First introduced in 2000, even Titleist couldn't have predicted how the Pro V1 would change the golf ball industry. Instantly a success on professional tours, the Pro V1 became the golf ball everyone wanted, even if it wasn't suited for their games. To this day, finding a Pro V1 deep in the trees is a badge of honor.
The current model of the Pro V1 has a penetrating flight, low spin in the long game, and has extra control in the short game. It is still the most popular ball in all of golf and weekly tour reports show that its market share is head and shoulders above anything else.
In 2003, Titleist introduced the Pro V1X as an alternative to the original Pro V1. The Pro V1X was created to accommodate better players that needed just a little tweak to the original. The Pro V1X has many of the same performance qualities as its counterpart, but offers a much higher trajectory. Better player who can't get enough height to hold greens from the Pro V1 have the Pro V1X as an option.
Titleist AVX: $50/Dozen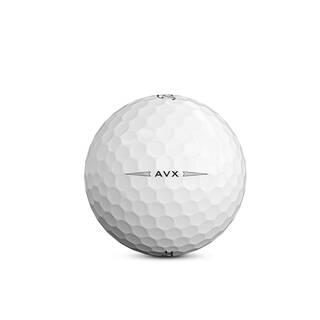 In 2020, Titleist added yet another high performance golf ball to its lineup with the AVX. The AVX marries the two Pro V1 models and adds an extra splash of forgiveness and control.
The ball has a low, piercing ball flight without sacrificing distance. It is designed to produce high ball speeds at impact but not at the expense of being that's too hard and not workable around the green.
Instead of stepping the price down slightly, Titleist choose to market the AVX to its intended audience and stuck with the $50 price point.
XXIO X: $50/Dozen
XXIO (pronounced zek-si-oh) has made great strides in the equipment category recently here in the U.S. The comany's expansion was warranted given the fact that the brand has 30% of the equipment market share in Japan. Plus, sister brands Cleveland Golf and Srixon are tremendously successful.
XXIO made the leap into the golf ball market by producing the XXIO X golf ball, a premium 3-piece constructed golf ball for advanced players. The company markets Spin Skin with SeRM for enhanced greenside spin as the main difference-maker from other similar golf balls.
While XXIO golf clubs are mainly marketed to players with slower swing speeds, their golf balls are intended for a much wider audience. The XXIO X is a great option for those that are willing to spend $50 for a dozen golf balls and like trying something new.
TaylorMade TP5 Pix: $50/Dozen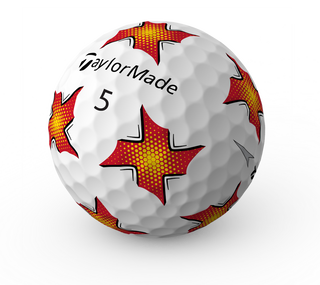 Is the design for everyone? No. If you can learn to like it though, the TaylorMade TP5 Pix golf ball's performance might be just what you're looking for.
After the original TP5 and TP5X models came out in 2017, TaylorMade actually made a dent in Titleist's golf ball market share in the U.S. Players instantly noticed increased carry distances, something TaylorMade credits to the Tour Flight Dimple Pattern. An aerodynamic, 322-dimple pattern with a shallow overall dimple reduces drag during ascent, and steeper walls trap air during descent.
The ball construction is five layers and features the Speed-Layer System, which is four increasingly stiff layers that produce more ball speed.
What's with the design? It's called ClearPath Alignment™ and its intent is to enhance visibility, act as an alignment aid on the green, and helps you gauge the quality of your putting stroke. While it might be a flier at $50 for a dozen, the TP5 Pix could be exactly what you need for your game.
Most Expensive Collectible Golf Balls
Who doesn't love some nostalgia? Or how about access to a ball otherwise only granted to Tour players? For the right price, you can have almost any golf ball you want.
Ping 2 Color Balls: $10- $400 Per Ball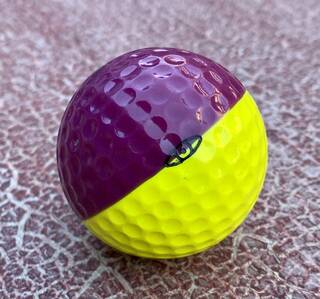 The 1980's were a funny time when it came to colors and style. Just as PING was making massive headway with equipment, the company also produced some of the most unique golf balls ever seen.
The PING Eye and Eye2 golf balls were dual colored, split 50/50 right down the "poles" of the golf ball. Traditional golfers scoffed at them, with sneers that the balls belonged at the local mini-golf course. These PING golf balls, however, are getting the last laugh as they are now extremely collectible.
It's reported that PING created close to 100 different color combinations, some in higher volume than others. In addition, the Eye2 model was only around a few years before PING decided to scrap production. That also makes the Eye2's more valuable today.
eBay sales results show a wide range of options and pricing. A few examples:
A new pink/red combination sold for $50
A new blue/metallic gold combination sold for $299
A used plum/yellow combination sold for $389
If you find yourself cleaning out your old golf gear and come across one of these dual color golf balls, don't make them your "water ball" or let the dog chew on them.
"Gutty" Balls: Up to $4,200
Up until the mid-1800's, golf balls were predominantly made from feathers, known as "featheries." Then, along came an innovative design of a ball made from gutta-percha gum. The ball was smooth but golfers noticed it actually played better after it had some nicks and scratches on it.
Soon, the new balls were adopted and given the name, "gutties." A new era in the game of golf began.
Today, having a gutty in your display case is a thing of beauty. Some of the earliest versions are difficult to find unplayed, while some collectors strictly prefer the look of used gutties. Here are a few examples of eBay sales:
A line-cut (early dimples) version dating between 1880-1890 sold for $375
A very used version called "The Ocobo" sold for $363
An unused, hand hammered ball is for sale with an asking price of $4,200
Titleist Pro V1 Left Dot: $150/dozen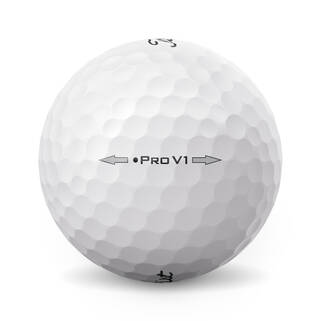 One of the most wanted golf balls on the secondary market is actually very new. Since 2013, yhe Titleist Pro V1 Left Dot model is only offered to touring professionals.
If you hold this version next to a standard Pro V1, you would only notice a singular dot on the left side of the putting sight line. So what's the deal with the dot? This model was uniquely made to have an even lower ball flight. It was produced due to a large number of requests from Titleist staff players.
It's been reported that the Left Dot has been in play in 24 PGA Tour wins and by players such as Henrik Stenson, Patrick Reed, Daniel Berger, and Tony Finau.
In September of 2021, Titleist decided to pull back the curtain and offer the mythical golf ball to the general public. The price was the same as the regular Pro V1 at $50/dozen. The golf balls sold out quickly. Now, the secondary market is the only place to find them. The average sale price on eBay for a dozen Left Dots? $150.