How Do Golf Simulators Work?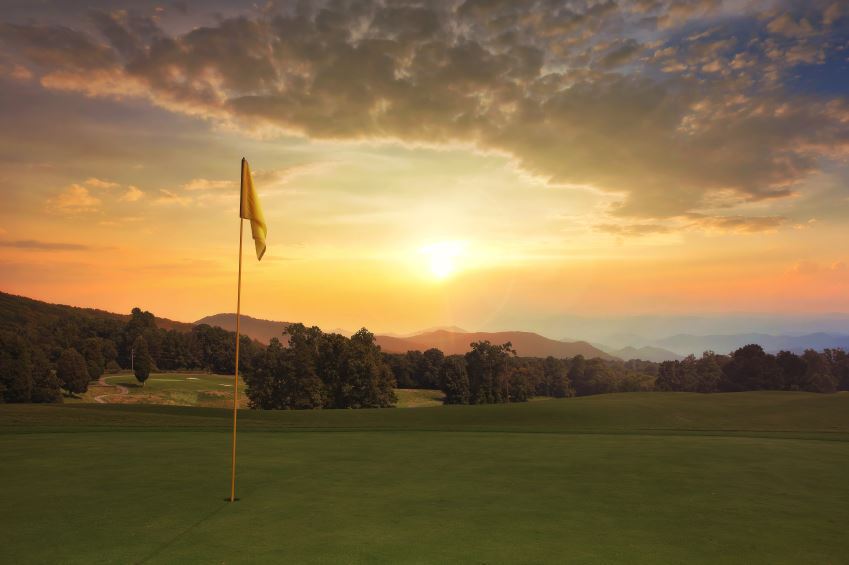 Golf simulators are becoming extremely popular in the golf industry. Also known as virtual golf, golf simulators allow golfers to perfect and enjoy the game no matter the weather. Additionally, one can experience play on some of the most famous courses in the world.
General Overview of the Golf Simulator
The golf simulator is controlled via a computer and special software. The course, along with information such as par, what hole you're playing, distance to the green, etc., are all projected onto the screen. With a simulator, the golfer is allowed to play using their own golf clubs and balls.
How the Golf Simulator Works
Each golfer tees up as normal on the drive, except it is set up on a swing pad. After swinging, the ball will then hit the projected screen and the computer program will determine via sensors the details of the swing such as distance, direction, loft, etc. This information will then determine where on the course your ball actually lands.

Follow-up swings and putts are made as normal on the artificial green utilizing fairway woods, irons or putters.
More About the Golf Simulator
Utilizing the golf simulator, a golfer can play many courses that they might never have the opportunity to physically play. This includes both public and private courses, as well as courses in other countries.
Where To Play Virtual Golf
Many companies offer a home version of virtual golf. If you're not interested in purchasing one for your home, many golf training facilities, driving ranges, pro shops and sports equipment stores offer simulators.
How the Golf Simulator Can Help Improve Your Game
In addition to keeping your skills sharp in the winter months, the golf simulator can also help to improve one's game. One can use the time to simply work on their drive, putting or a particular hole on a specific course.