Is the Flightscope Mevo Plus Launch Monitor Right for You?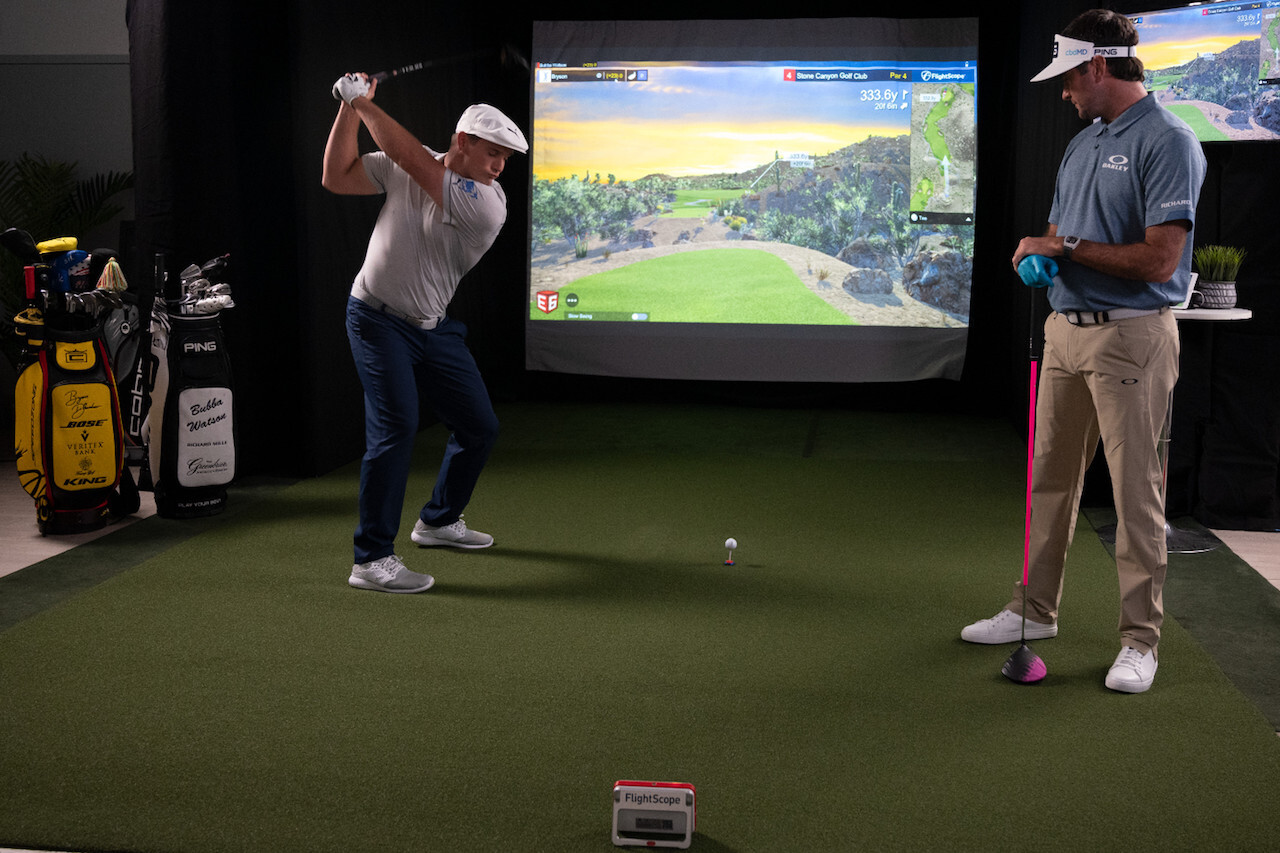 Golf launch monitors and simulators have never been more popular than they are right now. FlightScope produces some of the most innovative and cost-efficient launch monitor technology. Here is an in-depth look at the Mevo+ model from FlightScope to help you determine if it's a good purchase for your golf game.
The FlightScope Mevo+ was introduced at the PGA Merchandise Show in 2020 and instantly became one of the most popular technology products in all of golf. FlightScope built off of the tremendous success of its original Mevo launch monitor, which established itself as a gem of a product at only $500.
The development of the Mevo+ model was to give golfers a reliable and cost-efficient product to further their understanding of their own golf swings and become better players.
How Mevo+ Works
The FlightScope Mevo+ is a 3D Doppler tracking device which means that it uses radar to capture data as opposed to high-speed cameras like some other launch monitors use. When your clubhead connects with the golf ball, data is instantly sent to the FlightScope app on your smartphone which pairs with the Mevo+ unit.
It's recommended that the unit sits approximately eight feet behind the golf ball to ensure accuracy. With the Mevo+ pairing to your phone, finding that sweet spot of where to place the unit is easy.
One of the many great aspects of the Mevo+ is that there is no delay in seeing the golf ball tracer on the screen (if you're using that option) and there is no delay in data feedback. Other units can take up to five seconds to showcase either of those items.
The FlightScope app that pairs with the unit allows you to review data, and provides a multitude of features as both a launch monitor and a golf simulator.
Unit Specs, Cost, What's in the Box?
The Mevo+ unit is compact and portable at only 6.8"W x 4.6"H.
Inside of the box is the launch monitor unit, USB charging cable, carrying pouch, and 50 metallic stickers. It is recommended that the stickers be placed on your golf ball to increase the data capture and accuracy.
The FlightScope Mevo+ costs $1,999 and you can occasionally find sales to save you a few bucks.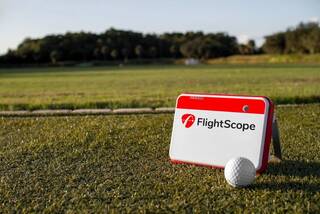 Indoor and Outdoor Use
Some portable launch monitors are marketed strictly for indoor or strictly for outdoor use. The Mevo+ can be used indoors or outdoors, however, FlightScope notes that outdoor use is preferred. It's also worth noting that you do need eight feet of space in front of your golf ball as well as behind when using it. Therefore, indoor use requires at least 16 feet.
Launch Monitor Details
When acting as a launch monitor, the Mevo+ gives more data than you'll ever need, but it sure is fun to check out all of your numbers. Here's a complete list of the data the Mevo+ will return after ever shot:
Carry Distance
Club Head Speed
Ball Speed
Smash Factor
Apex Height
Flight Time
Spin Rate
Vertical Launch Angle
Horizontal Launch Angle
Angle of Attack
Total Distance
Roll Distance
Spin Axis
Spin Loft
Shot Shape
With the app, you can go back into your range sessions to review your data and further track and segment your numbers. In addition, one of the best parts of the FlightScope app is the ability to integrate a video of your golf swing and then overlay it with specific data of your choosing.
Simulator Details
The Mevo+ is also a simulator, which at the price point of $1,999 makes it a great dual threat. The unit comes with E6 Connect, which gives it the simulator option. In addition to the data points you find with the launch monitor, you also get a skills challenge game, 17 different virtual practice ranges, and five golf courses to play simulated rounds of golf.
The courses included are Aviara, Stone Canyon, Wade Hampton, Sanctuary, and The Belfry. All of which are real golf courses.
The simulator option on the FlightScope Mevo+ elevates it from a great practice aid to a fun activity to do with family and friends.
Subscription
Another great aspect of the Mevo+ is that you never need to pay a dime for a subscription of any kind. The $1,999 price tag is all you ever need to shell out. Not to say that $1,999 isn't a lot of money, because it is, but compared to similar units where you have to pay a yearly subscription cost of $100 or more, the Mevo+ gets an edge in cost.
Cons
The Mevo+ has so many more pros than cons, but it has to be noted that the main drawback of this unit is spacing. As previously mentioned, the 3D Doppler technology requires eight feet both in front and behind the golf ball, for a total requirement of 16 feet. If you plan to use this unit indoors, measure ahead of time to be sure your space can accommodate those requirements.
Conclusion
The FlightScope Mevo+ is one of the most technologically advanced products to make it to golf retail in decades. If you have the means to purchase this unit you won't be disappointed with what it produces. Whether you're aiming to learn more about your golf swing or you're looking for a fun product to play simulated golf on, the Mevo+ is worth giving a go.