Charles Barkley's Golf Swing Over the Years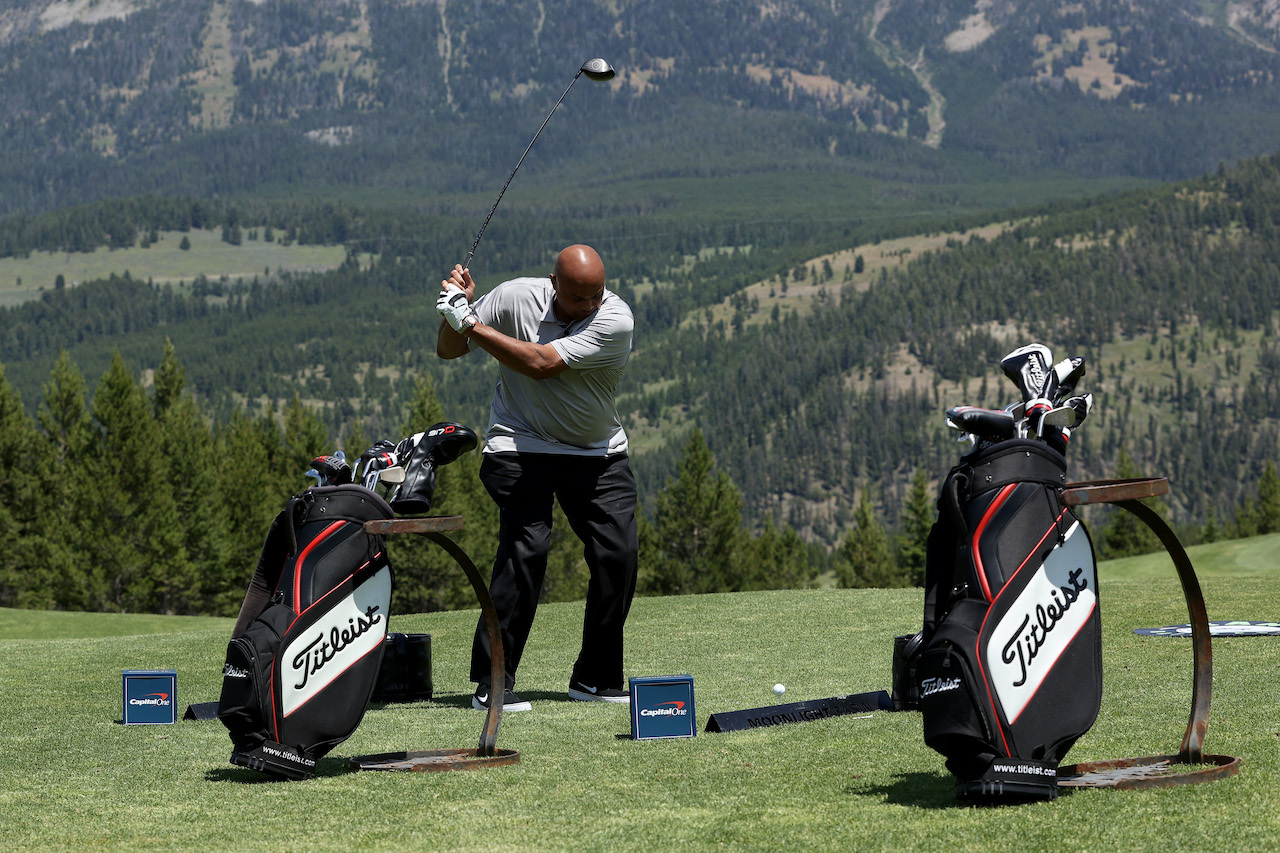 Charles Barkley is arguably one of the greatest NBA players of all time but it's his golf game – more specifically his golf swing – that has generated a buzz since he retired from basketball in 2000.
For a man whose silky smooth jumper earned him a spot in the NBA Hall of Fame, Barkley's golf swing has been notoriously awkward and unimpressive. But could it be possible that Sir Charles' golf game has drastically improved? Judging by his recent play, it appears Barkley has worked the kinks out of his very unorthodox swing. Let's take a look at how Barkley's swing has evolved through the years.
What is Wrong with Barkley's Golf Swing?
If you have watched Charles Barkley's golf swing anytime in the last two decades, you know how much he struggles. Even a novice golfer can see that the multiple hitches, awkward pauses and chopping downswing are just downright awful.
Ironically, it was a golf lesson where Chuck's swing, in part, started to fall apart. From many reports, Barkley was a good golfer in the late 1990s. His swing was smooth and he routinely shot in the 70s. As his friend and former NFL wide receiver Roy Green recalls, Barkley was constantly working on his golf game and really enjoyed playing.
Barkley's strive for perfection in his game prompted him to ask for advice often. In addition to a plethora of lessons, Barkley constantly took swing tips from anybody who would offer them. What was originally a mere suggestion of a pause in his backswing became progressively more dramatic. The ugly swing was a result of poor mechanics combined with back stiffness from years in the NBA. Barkley's swing quickly became a joke in the sports world and millions viewed the atrocious swing in videos on YouTube.
The comments on YouTube are almost as humorous as the swing – "Is it wrong that I visit this swing from time to time so I can feel better about my own?" "When I have a bad golf lesson I watch this and instantly feel better."
Charles Barkley and the Haney Project
With his huge personality and years of basketball success, Barkley is a likeable guy. For every person who laughed there was another who felt for Chuck. One of those sympathizers was renowned instructor Hank Haney who has coached the likes of Tiger Woods and Mark O'Meara. Haney worked with Barkley in lessons televised on the Golf Channel but not much improvement was made. In fact, the project was even spoofed on Saturday Night Live in 2013, starring Barkley himself.
Charles Barkley's Improved Golf Swing
Viewers immediately noticed an improved swing in May of 2021 when Barkley played in the Regions Tradition Pro-Am. The hitch appears to be gone for good.
Barkley gives credit to instructor Stan Utley for fixing his swing.
"Now when I go out, I can play. I can have a good time," Barkley told PEOPLE . "I made a bunch of good shots. I made some bad shots. But man, when I'm standing over the ball, I'm not terrified like I was really for the last 20 years. I mean, there's no other way to say it, I was scared to death over the ball. I had like 10 guys talking to me and it was crazy."
Barkley claims he is almost back to a single-digit handicap, quite the turnaround for the Round Mound of Rebound.