What Is the Longest Hole in One Ever Made? Exploring Hole in One Records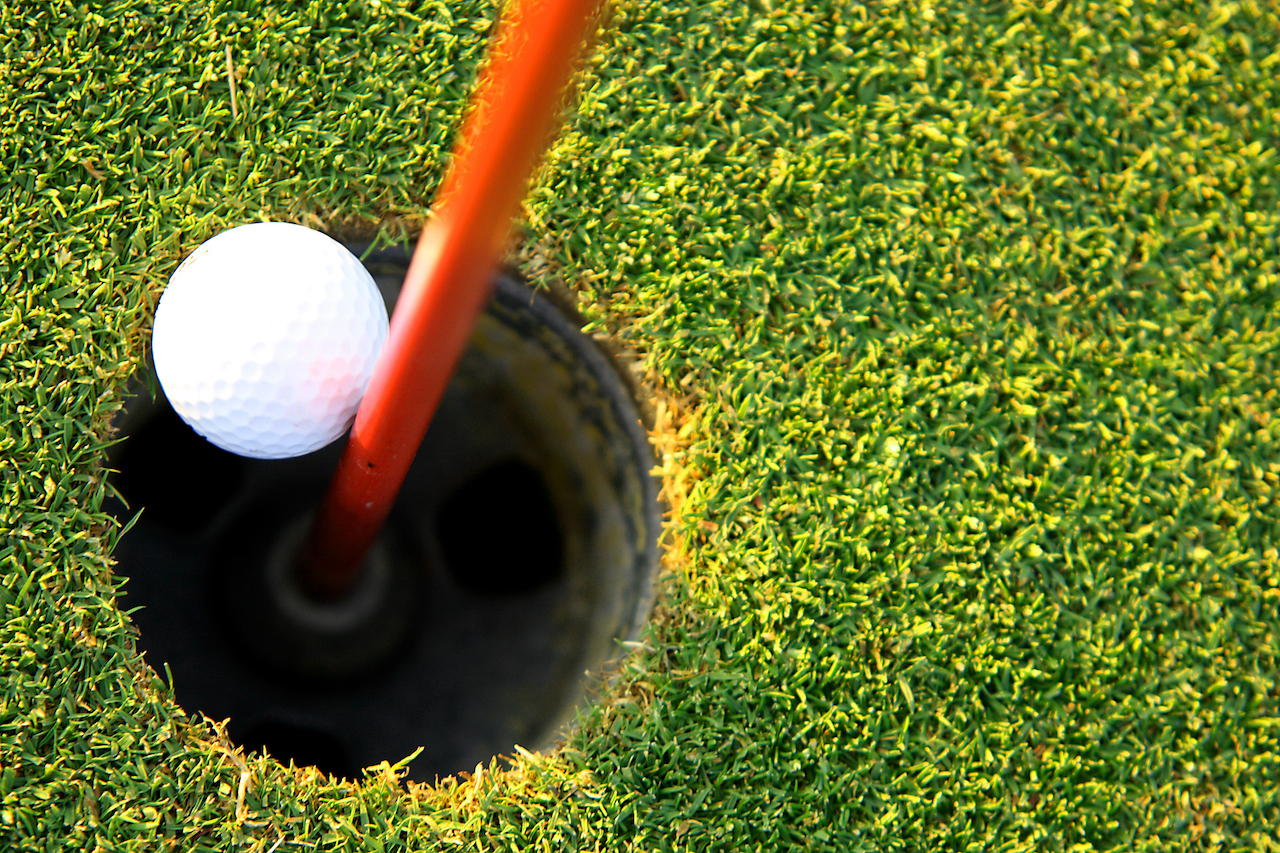 A hole-in-one is a golf shot hit from the tee that goes into the hole on the green. A hole-in-one is an accomplishment in itself, but owning a hole-in-one record is downright braggadocious. From the alleged 517-yard double-albatross to golfers who have collected more aces than a Vegas casino, here are golf's most impressive hole-in-one records.
Longest Hole-in-One
On July 4, 2002, Michael Crean aced the 517-yard par-5 ninth hole at Green Valley Ranch Golf Club in Denver for an ultra-rare condor. According to the University of Denver Magazine, Crean had some factors working in his favor, including a 30-mile per hour tailwind and dry, hard conditions, not to mention Denver's 5,280 altitude, which provides less resistance to objects in flight.
Crean himself seemed to be in literal disbelief of the ace. Of course, from 517 yards away, it's impossible to see the ball drop into the 4.25-inch cup. He did, however, have a clear view of the green, and can eliminate the theory of another golfer on the course moving the ball into the hole.
"I can't prove it, I can't disprove it, but my ball was in the hole," he said in the University of Denver Magazine article.
Mind-Blowing Hole-in-One Records
Hole-in-one records come in all shapes and sizes. Here are some of the other most incredible hole-in-one records in golf.
Oldest Player to Record a Hole-in-One
Elsie McLean, 102, became the oldest person to record a hole-in-one in 2007 at Bidwell Park in Chico, California.
Most Novice Hole-in-One
In 1963, Bill Higginbotham claims to have hit an ace at Linton Municipal in Terre Haute, Indiana, on the first golf swing of his life. If true, that record could be matched, but never broken.
The First Ace
The first recorded hole in one came in 1868, struck by "Young" Tom Morris in the British Open.
The Most Aces
Mancil Davis holds the record for the most aces by a professional with 51, while amateur Norman Manley claims 59 over a span of 30 years--though his verification is sketchy. "I've been called a liar many times," Manley once told "Sports Illustrated."
Ace Spree
Nick Sica holds the record for most hole-in-ones in 30 days, carding four aces during an unbelievable stretch in 2013. Sica aced the 16th hole at Sunnehanna CC on Sept. 8, then used his gap wedge to record three more aces in the next four weeks, doing so in the New Castle CC seventh hole on September 11 and the same course's 13th hole on September 13 and again on October 3.
Hole-in-One Facts and Figures
According to HoleInOne.com, the average distance of its registered aces is 150.1 yards and the club used most often is a 7-iron. If you want to stack the odds of an ace in your favor, take a "sick day" on Friday, the most common day for an ace to occur, and use a Titleist ball, which is used in 45% of all aces, and has more than triple the number of aces recorded on holeinone.com than the next competitor, Callaway.
The average age of players recording an ace on holeinone.com is 45.9 years old, and those golfers have been playing for an average of 18.1 years.
If you've been playing for more than 18 years and are still waiting for your first hole-in-one, just remember, the odds of making an ace are just 1-in-12,500. Those odds improve to 1-in-2,500 for PGA Tour players, who are five times more likely to make an ace than the average recreational golfer.