Callaway Golf Fusion Wide Sole Irons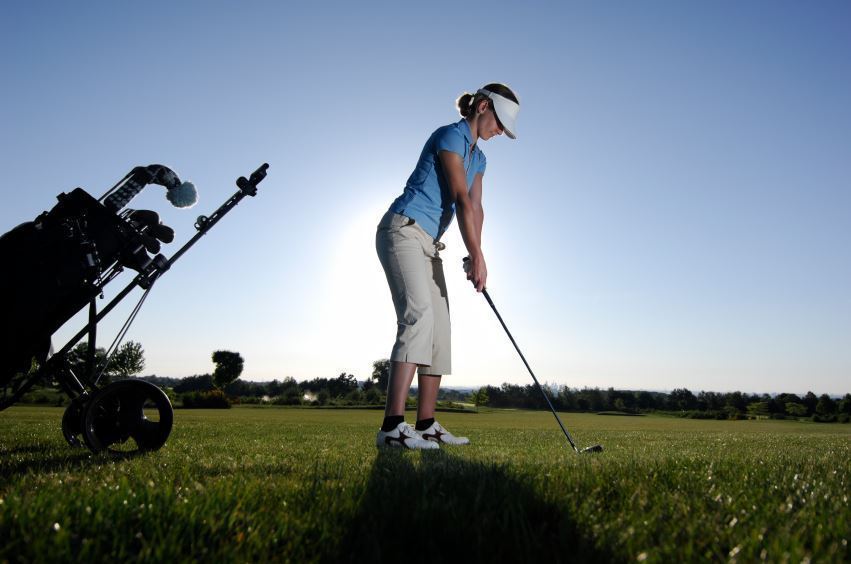 In the world of game-improving golf clubs, a variety of products are available. Some players have trouble keeping the ball straight off the tee and consequently use a draw- or fade-biased driver. Others struggle with hitting woods from the fairway and turn to hybrid ironwoods. Another common problem is the inability to get distance and proper control with irons, especially in players with slow swing speeds. Callaway Fusion Wide Sole irons (available in 4-iron through pitching wedge) are premium game-improvement clubs built with multi-metal technology, including Callway's signature VFT Technology, special weighted sole and slight offset (more through hosel). Though no longer in production, Fusion Wide Sole irons are still available on the secondary market.
Titanium Body
The bodies of Callaway Fusion Wide Sole irons are made with a 6-4 titanium body, which the company claims is more than 30 percent lighter than traditional stainless steel. Fusion Wide Soles are also slightly offset, which promotes a square club face at impact, especially for players who have problems turning over their hands and moving through shots.
SenSert Cavity Wide Sole
Considered oversize modified cavity back irons, Callaway Fusion Wide Soles are fitted with what the manufacturer calls a SenSert insert. SenSert inserts are made with hermoplastic urethane and fused into each cavity to reduce vibration. The heads also boast wide, weighted soles. Tunite, which adds to the weight of the titanium body, is fused into each sole, making it a two-piece sole. The design results in a low center of gravity and significantly high kick point.
Performance
Callaway Fusion Wide Sole irons are similar in look at feel to the Callaway Big Bertha game-improvement irons of the past. Fusion Wide Soles, however, have heavier soles and modified cavity backs. Irons fitted with senior shafts move through a variety of lies nicely, with minimal drag. The leading edges pick the ball off the turf swiftly, while the SenSert insert lives up to Callaway's claim and does, in fact, reduce vibration. Wide Soles are forgiving irons that are well set up well and have a soft, almost muted, feeling at impact.