Scoring During Covid-19: How to Count Putts with a Raised Cup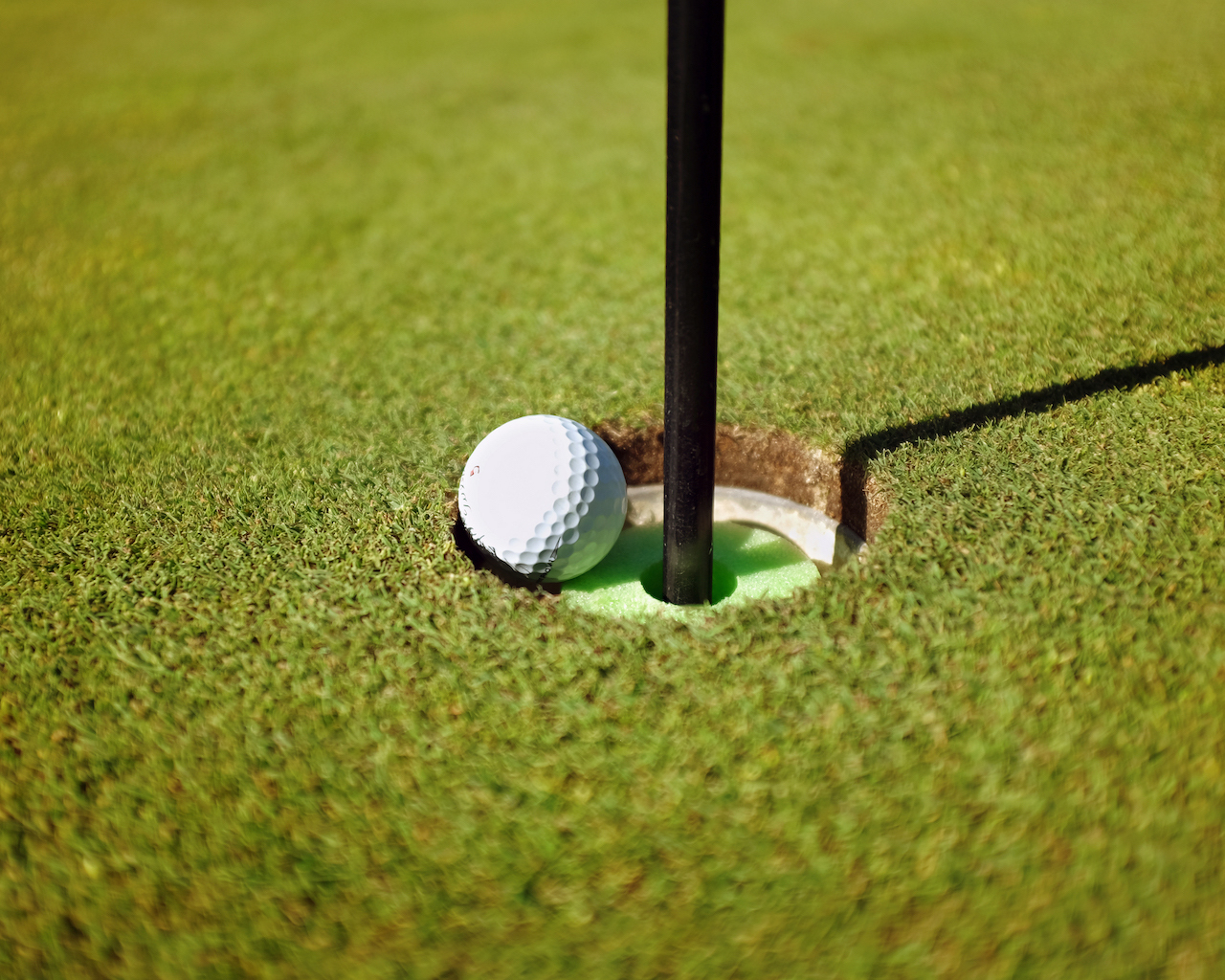 As golf courses have adapted to the coronavirus pandemic, many have implemented measures to reduce communal areas and to help enforce social distancing. A main target for this has been flagsticks and holes, since every golfer on the course will have to reach in to grab their ball and most golfers also remove the flag before putting. To combat this area of possible infection, most courses have made it mandatory to putt with the flag inside the hole. The hole itself has provided multiple challenges, with some courses installing pool noodles to make the ball sit flush with the hole. Others have installed the E-Z Lyft system which allows golfers to raise the bottom of the cup with their club, allowing a no touch option for retrieving balls. However the most common response has been raising cups above the grass line as this requires no additional equipment.
Scoring with a Raised Cup
A raised or sometimes inverted cup is favored by many courses but this brings up many questions around scoring. Since there is no longer a "hole", it is up to golfers themselves to decide what is or is not a make. The USGA has recommended using the Most Likely Score guidelines.
These guidelines are traditionally used in match play or fourball formats when strokes of conceded or otherwise unnecessary shots are estimated. Now these suggestions have been extended to stroke-play, specifically when accommodations mean that balls can not physically be holed out.
For the purpose of raised cups, this means that by "using your best judgment, you will assess whether the ball would have been holed more than 50% of the time had the hole-liner not been raised. When making this decision, you should consider where the ball struck the hole-liner as well as the speed at which the ball was traveling when it contacted the hole-liner." Note that this also applies when playing a course that is using pool noodles or some other insert and your ball pops out.

What about Handicaps?
The USGA acknowledges that there are potential issues that could result in artificially lower scores being recorded. However, to date, the data has not supported this. This may be in part due to the fact that fewer rounds of golf are being played so fewer changes in handicap can be expected, but even among those playing regularly the USGA has said there is nothing in the data to suggest that handicaps are suddenly lowering. In fact, many scores are actually higher as golfers try to knock off some rust after quarantine.
---
Resources