Philanthropy and The Players Championship
Updated March 1, 2022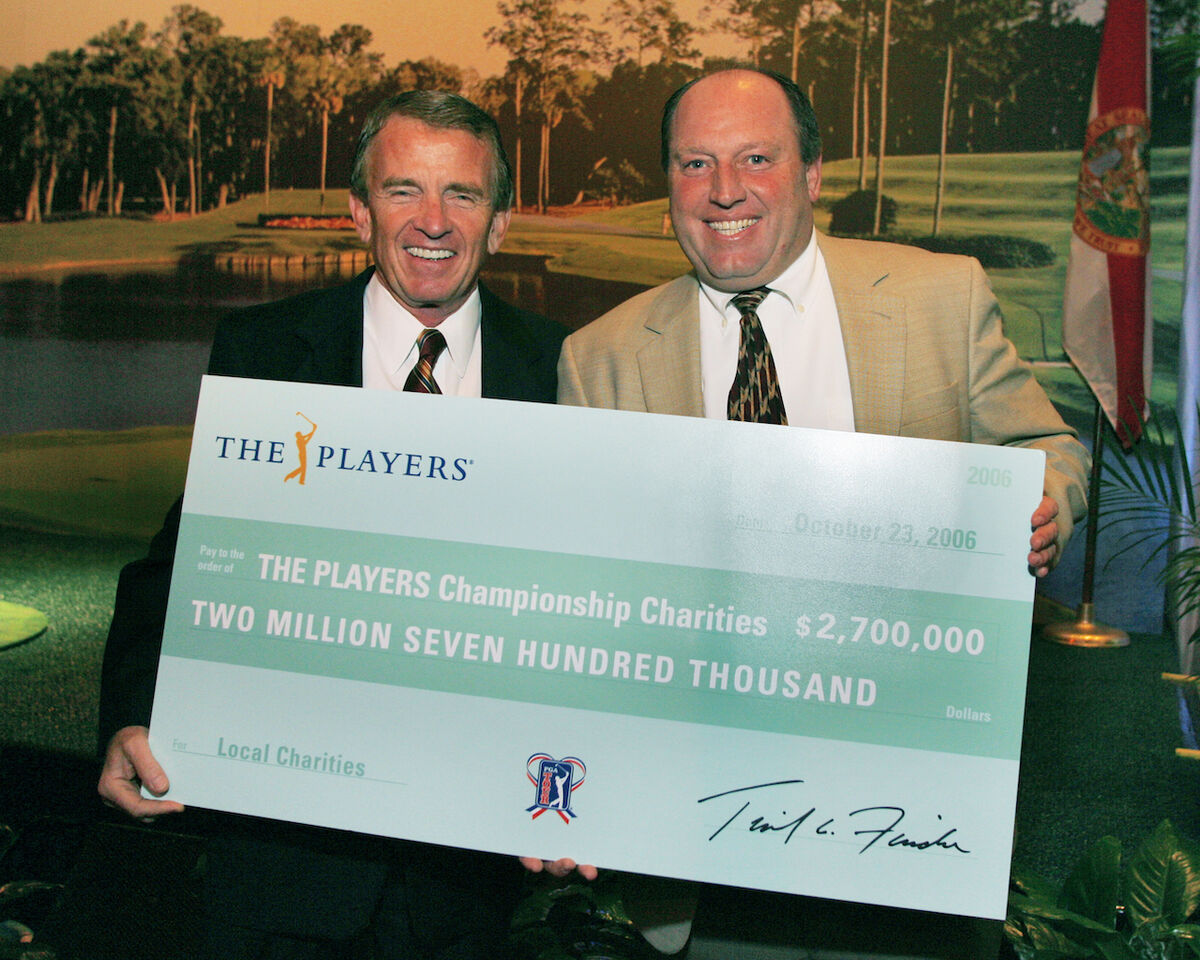 The Players Championship is known for its highly competitive field, the tough home course at TPC Sawgrass, and the large amount of prize money available to the winner. What may be less known is the huge charitable impact the tournament sometimes called the "fifth major" has each year. The tournament raises millions of dollars annually for charity. The 2017 edition raised over $8.7 million, up from 2016's total of $8.5 million. In all the event has raised more than $92 million since it moved to Ponte Vedra Beach in 1977, with that money going to hundreds of charities in Northeast Florida in the form of grants and gifts. Some of the notable charity programs the Players Championship directly supports are Birdies for Charity, Red Coat Grants, Chip In For Youth, and the Players Donna 5k.
Birdies for Charity is a program that lets local charities us the Players Championship as a fundraising opportunity. The program is only available to 501(c)(3) nonprofit organizations in Northeast Florida. The program works by soliciting donations of a minimum of $20 from donors who then guess the total numbers of birdies that will be made at the tournament. The donor with the closest guess (with tiebreakers, if needed) will win the Grand Prize of $10,000. In addition, the Players Championship will donate $300,000 to participating charities based on their size and the amounts of donations raised.
Red Coat Grants are individual grants awarded by the Players Championship to individual charities following the end of the tournament. Applicable nonprofits must submit an application to be considered for a Red Coat Grant. The Red Coat comes from the colored blazer that some members of TPC Sawgrass wear.
The Chip In For Youth program is another fundraising opportunity for local nonprofits. Charities partner with The Players Championship and sell Good Any One Day Stadium passes for $50 (Daily Stadium Passes are generally $65 and up) and get to keep $25 of every ticket sold. The organization that sells the most tickets will receive an additional $10,000 with the organization selling the second-most getting $5,000. In addition, any money leftover from the program goes to the First Tee initiative. The program was devised by the World Golf Foundation and uses golf to promote character development by providing learning facilities and education programs for youth.
The Players Donna 5k is a partnership between the tournament and the Donna Foundation. The Donna Foundation is a charity that provides financial assistance to those living with breast cancer and provides money for breast cancer research. Together, the organizations put on a 5k race open to runners and walkers that snakes through the back-9 of the beautiful TPC Sawgrass. This yearly event routinely brings in more than $20,000 and features over 1,700 participants. The entirety of each Registration Fee will be donated to the Donna Foundation and Birdies for Charity.

---