British Open Courses You Can Play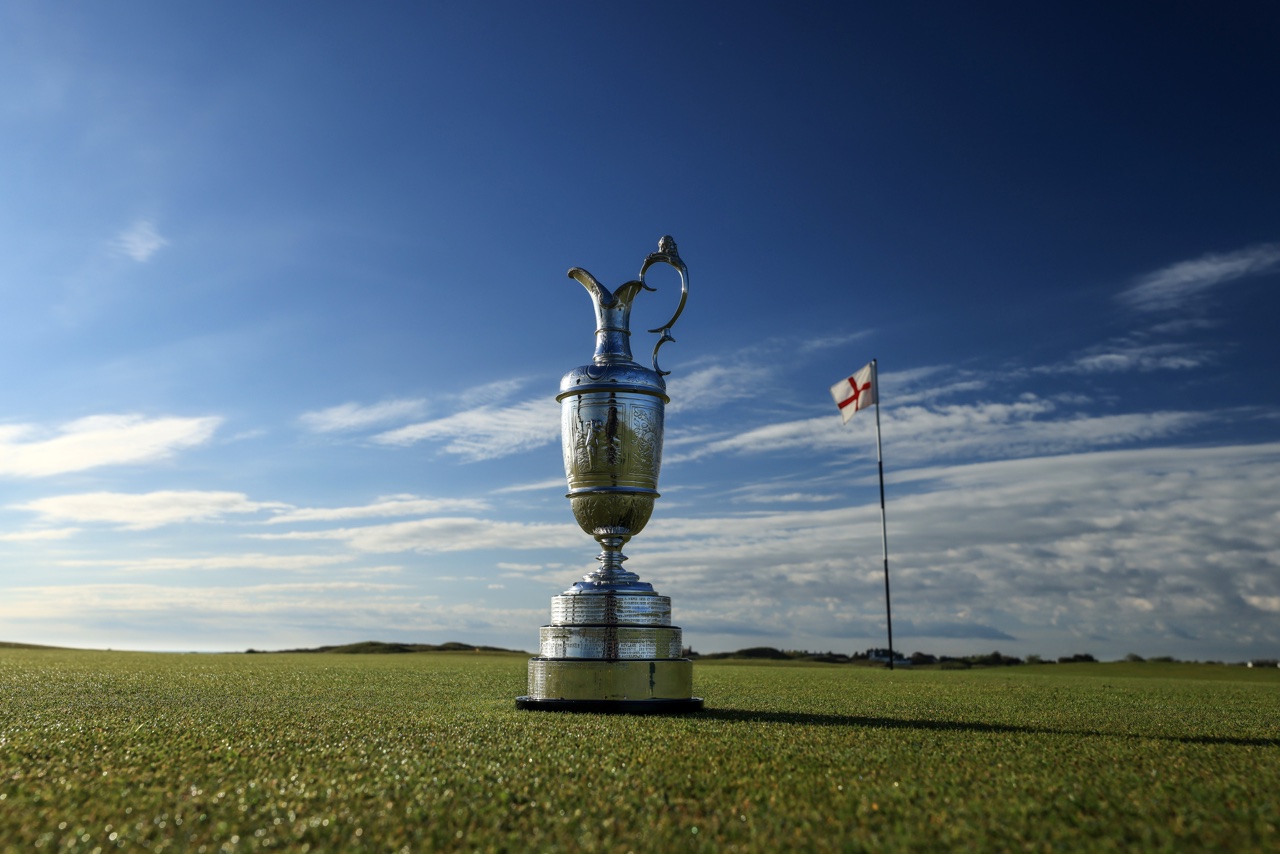 The Open Championship, commonly known in America as the British Open, is the oldest of golf's four majors. It was first contested in 1860 at Prestwick Golf Course in Prestwick, Scotland. Willie Park, Sr. won the first Open Championship in what proved to be the earliest days of professional golf. In 1872, the Claret Jug replaced the original "Challenge Belt" and became the instantly recognizable trophy that is still in use today.
The Open Championship has been held at 14 different courses across Scotland, England and Northern Ireland and currently rotates through nine courses. These courses represent some of Great Britain's greatest courses as well as golf's most historic grounds.
Amazingly, many of these current and former hosts of the British Open are available for public play. Be advised, most of these courses do require the golfer to have a certified handicap to prove proficiency.
Prestwick Golf Club (2-4 Links Rd. Prestwick, Scotland)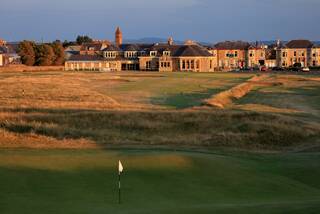 Prestwick Golf Club Tee Time Details
Visitors are accepted on weekdays and most Sundays, except when a club event is scheduled. Non-UK residents can book weekday tee times May-September for £210, or weekend tee times for £240. Men must hold a handicap of 24 or better and ladies must hold a handicap of 28 or better to play.
To book a tee time, visit Preswick's online tee time platform.
About Prestwick Golf Club
Prestwick Golf Club hosted the inaugural British Open in 1860. It is no longer in rotation, having last hosted the tournament in 1925. The course was originally 12 holes designed and kept up by "Old" Tom Morris, who would go on to win four Opens, and opened in 1851.
The 12 holes were extended to 18 in 1882, and the course is a representation of a classic Scottish links course. Golfers can expect sand dunes, numerous bunkers (including the 50 yard bunker known as "the Cardinal") and the Irish Sea as natural obstacles.
The Old Course at Royal Troon Golf Club (Craigend Rd., Troon, Scotland)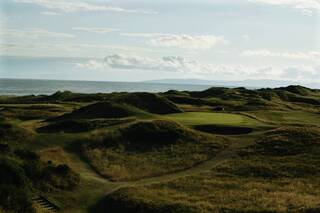 Old Course at Royal Troon Tee Time Details
The season at Royal Troon runs from mid-April through early-October. Visitors can book tee times on Mondays, Tuesdays and Thursdays for £260 per golfer.
To book a tee time, visit Royal Troon's online tee time platform, call +44 (0)1292 311 555 or email bookings@royaltroon.com
About the Old Course at Royal Troon Golf Club
The Old Course at Royal Troon Golf Club last hosted the British Open in 2016 and remains in rotation for future tournaments. The course opened in 1878 with a links course designed by George Strath and British Open winner Willie Fernie, who together would expand the course to 18 holes in 1888. The course lies adjacent to the previously mentioned Prestwick Golf Club, making it very easy for tourists to play two historic and world class courses.
This nine-time Open host is notable for having the both the shortest and longest holes at the Championship. The shortest, the 123-yard par-3 8th hole nicknamed the "Postage Stamp" has a famously small green while the par-5 6th hole is 601 yards long.
Golfers also have the option to play the Portland course or the 9-hole par-3 Craigend course.
Muirfield (Duncar Rd., Gullane, Scotland)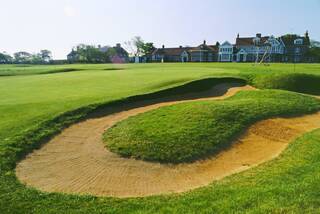 Muirfield Tee Time Details
Visitor Days at Muirfield are Tuesdays and Thursdays. Due to the COVID pandemic, Mondays are also open to visitors in 2021. The season at Muirfield runs from April through October, and green fees are £310 per golfer.
Muirfield has temporarily disabled its online tee time booking system due to changing COVID-19 restrictions. To book a tee time, email bookings@muirfield.org.uk or call 01620 842 123 Ext 2.
About Muirfield
Muirfield, one of golf's historic courses, has hosted 16 British Open Championships and is still in rotation. It is home to the Honourable Company of Edinburgh Golfers, an organization with records dating back to 1744. The club built Muirfield in 1891 with a course designed by Old Tom Morris. It hosted its first Open Championship the following year in 1892.
Muirfield is a links-style course noted for its looping layout, something incredibly uncommon for its time. The routing ensures that the prevailing winds blowing in from the Atlantic Ocean remain widely inconsistent and prove to be a constant challenge.
Royal Liverpool Golf Club (Meols Dr., Hoylake, England)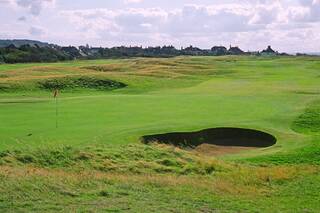 Royal Liverpool Tee Time Details
Visitors can book a tee time at Royal Liverpool year-round, with the peak season drawing £245 per golfer for a single green fee from April through September.
To reserve a tee time, visit the Royal Liverpool Visitor Booking platform or call 0151 632 3101.
About Royal Liverpool
The links course was completed in 1869 by Robert Chambers and George Morris and hosted its first British Open in 1897. It is also the location of the first international golfing match, contested between England and Scotland in 1902. Royal Liverpool later hosted the first contest between Great Britain and the United States in 1921, originating what would become known as the Walker Cup.
The course is noted for its difficult par-3s. For example, the 15th hole features a very narrow green surrounded by five deep pot bunkers. Golfers should look to book tee times well in advance, as members are given tee time preference.
Dunluce Links at Royal Portrush Golf Club (Dunluce Rd. Portrush, Northern Ireland)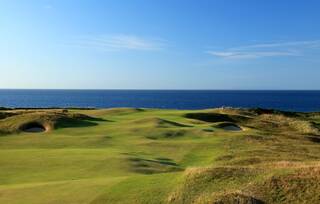 Royal Portrush Tee Time Details
Visitors are welcome at Royal Portrush seven days a week, but there are some stipulations. Royal Portrush requires visitors to be a member of a bona fide club and play to a handicap of 18 or better for men, or 24 or better for women in order to play the Dunluce Links course. Flat rate green fees are £255. Visit Royal Portrush online for more information on booking a tee time.
About Royal Portrush
The Royal Portrush Golf Club is home to two links courses, the Dunluce Links and Valley Links. While the Valley Links is a fun course in its own right, the Dunluce Links is the more famous of and has hosted two Open Championships. The club, founded in 1888, hosted its first Open in 1951 and its second in 2019. It remains the only course outside of England and Scotland to host the tournament.
The Dunluce Links at Royal Portrush was designed by Harry Colt and features numerous difficult and striking holes. One signature hole is the 5th hole, featuring a heavily rolling green perched on the edge of a small cliff. The course demands accurate shotmaking and looks to punish golfers for errant shots.
Championship Course at Carnoustie Golf Links (Carnoustie Golf Centre, Links Parade Carnoustie, Scotland)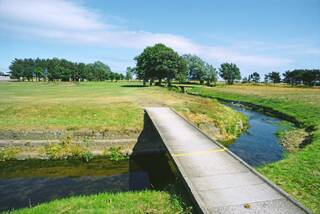 Carnoustie Tee Time Details
Tee Times at Carnoustie check in at £270 per golfer during peak season, which runs from the beginning of May through mid-October. The handicap limit is 28 for male golfers and 36 for ladies. Tee times can be reserved using Carnoustie's online booking system.
About Carnoustie Golf Links
The Championship course is a links-style course that has hosted seven Open Championships and remains in the Open rota. The course has its origins in the Carnoustie Golf Club, founded in 1839.
Carnoustie was first designed by Allan Robertson, considered by some golf historians as the first professional golfer. However, the course was extended to 18 holes in 1867 by none other than Old Tom Morris, and was again updated in 1926 by James Bird. Carnoustie is often considered one of the most difficult links courses in existence, and requires excellent course management with numerous large roughs and strategic bunkers.
This public course is open to all golfers, but due to popularity tee times should be booked well in advance.
Musselburgh Links (Balcarres Rd., Musselburgh, Scotland)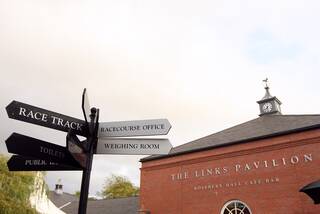 Musselburgh Links Tee Time Details
Booking a tee time at six-time Open Championship venue Musselburgh Links won't put a dent in your wallet. For just £17.00 on weekdays or £18.70 on weekends, you can play the nine-hole course that first hosted the Open in 1874.
Visitors can book their tee time up to seven days in advance online via the Musselburgh Links booking portal, call 0131 653 5122 or email oldlinks@enjoyleisure.com.
About the Old Course at Musselburgh Links
The Old Course at Musselburgh Links is considered the oldest documented golf course still in use, with documentation of golf being played on the Links dating back to 1672.
Musselburgh was expanded to eight holes in 1838, and to its current nine holes in 1870. Musselburgh hosted its first British Open in 1874, shortly after the introduction of the Claret Jug.
Though no longer a candidate for hosting the Open Championship since it never expanded to 18 holes, Musselburgh offers golfers a chance to see the roots of their sport firsthand.
Musselburgh Links is located in the middle of a horse track, and remains the same land played on not only by the greats of the early game, but also by Mary Queen of Scots and King James VI. The challenge remains as the undulating nature of the fairways and greens, along with strategic bunkering, test even seasoned golfers. For an added challenge, rent some replica hickory shafted clubs and gutta percha balls to enhance the historic feel of the course.
Royal St. George's Golf Club (CT13 9PB Clubhouse, Kent, England)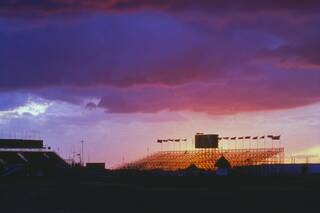 Royal St. George's Tee Time Details
Visitors can play the host site of the 2021 Open Championship for £250 per golfer. Weekends at Royal St. George's are reserved for members and their guests, but visitors can take advantage of predetermined time slots Monday through Friday. All players must provide a handicap certificate at check-in proving they play to an 18 handicap or better.
About Royal St. George's Golf Club
Royal St. George's Golf Club was opened in 1887 and hosts its 15th Open Championship in 2021. The club holds the distinction of being the first non-Scottish course to host the Open.
The links course is famous, or some would argue infamous, for its many blind holes. In addition, no consecutive hole plays in the same direction. This means golfers have to adjust for the oftentimes strong sea breezes from numerous angles. Like other links courses, Royal St. George's punishes golfers and demands excellent shotmaking and course management. Even when frustrated by the deepest bunker in the British Open, the beautiful views of the ocean and the picturesque white cliffs of Dover will offer any golfer an experience to savor.
The Old Course at St. Andrews (KY16 9XL, St. Andrews, Scotland)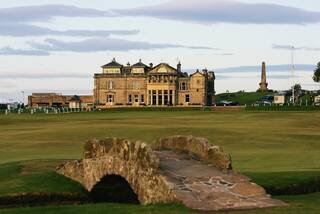 Old Course at St. Andrews Tee Time Details
Several package options are available to reserve a tee time at the home of golf, St. Andrews. 2021 marked the bicentennial of Old Tom Morris's birth, and St. Andrews celebrated with Tom 200 Packages.
About the Old Course at St. Andrews
Last and certainly not least, the Old Course at St. Andrews is the stuff of golf legends. The oldest 18 hole course, indeed setting the standard of 18 holes, St. Andrews is the spiritual home of golf and responsible for codifying the rules of golf. Golfers can feel the importance of the links and the 600 years of history that permeates the course.
Perhaps unsurprisingly, Old Tom Morris was the principal designer of the 18 hole course, introducing the concepts of the double green in the 1860s. The course has hosted the most British Opens, a record 29, and hosted its first tournament in 1873 when the Claret Jug was debuted.
St. Andrews remains a public course, but golfers must have a handicap of 36 or lower for both men and women to be able to play the Old Course. Golfers are well advised to book far in advance to play such hallowed grounds.