The Correct Arm Position to Get the Most Power in Your Swing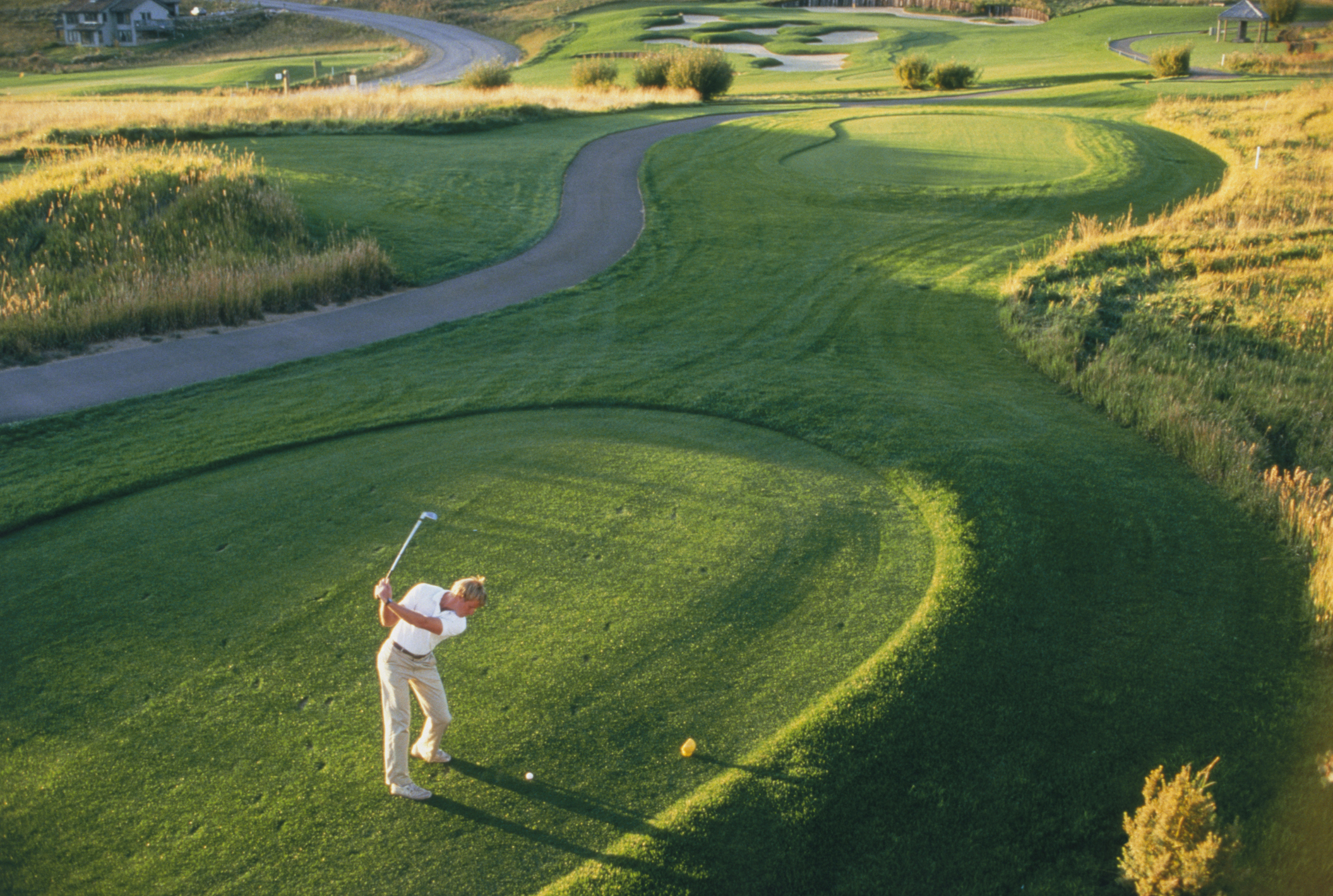 If I understand coil in the swing, that would be a tense feeling, a windup. If you add to that - and this makes the swing the best possible package;a loose-hinging motion of your arms, then I have the best of both worlds. That is what the best golf swing has - a tight coiling motion that creates torque, but a loose-hinging motion that creates whip.
Create Torque and Whip in Your Swing
When I say hinging, I want you to think of your wrists as being able to move very loosely. I have asked doctors this, and they confirm that the muscles it takes to grip in your fingers are not the ones that make the joints in your arms work. So I would like you to have a relatively strong grip pressure, not the tightest but not the loosest.
With that said, I would like you to have a very loose feeling in the joints of your wrists and the elbow joints. A very good exercise, and you will see players do this, one of my favorite players, Fred Couples, you will sometimes see him on the tee twirling the club. That is a loose-hinging motion of the arms.
How to Get a Loose-Hinging Motion
If I can feel the weight of the clubhead in my fingers, have a very loose whipping motion in my arms and I marry that to a proper coil, those two things put together is where power comes from.
Power comes from clubhead speed, and clubhead speed is the byproduct of the proper coiling and uncoiling married to the loose hinging of the wrists and arms.
A Drill to Improve Your Swing Technique
So try to feel that'O' feeling where you can make a big circle with your wrists. Notice too on the backswing how my right elbow is going to break and on the through swing my left elbow is going to break. A really good drill is to point the butt end of the club at the ground on the backswing, don't go all the way back, and then point it at the ground on the through swing. That is a loose hinging of the wrists and arms. If I put that together with coil I have the two components of power and consistency.
About the Instructor

Paul Marchand
Shadow Hawk Golf Club
12900 FM 1464
Richmond, TX 77469