Guide to Arm Lock Putting: Everything You Need to Know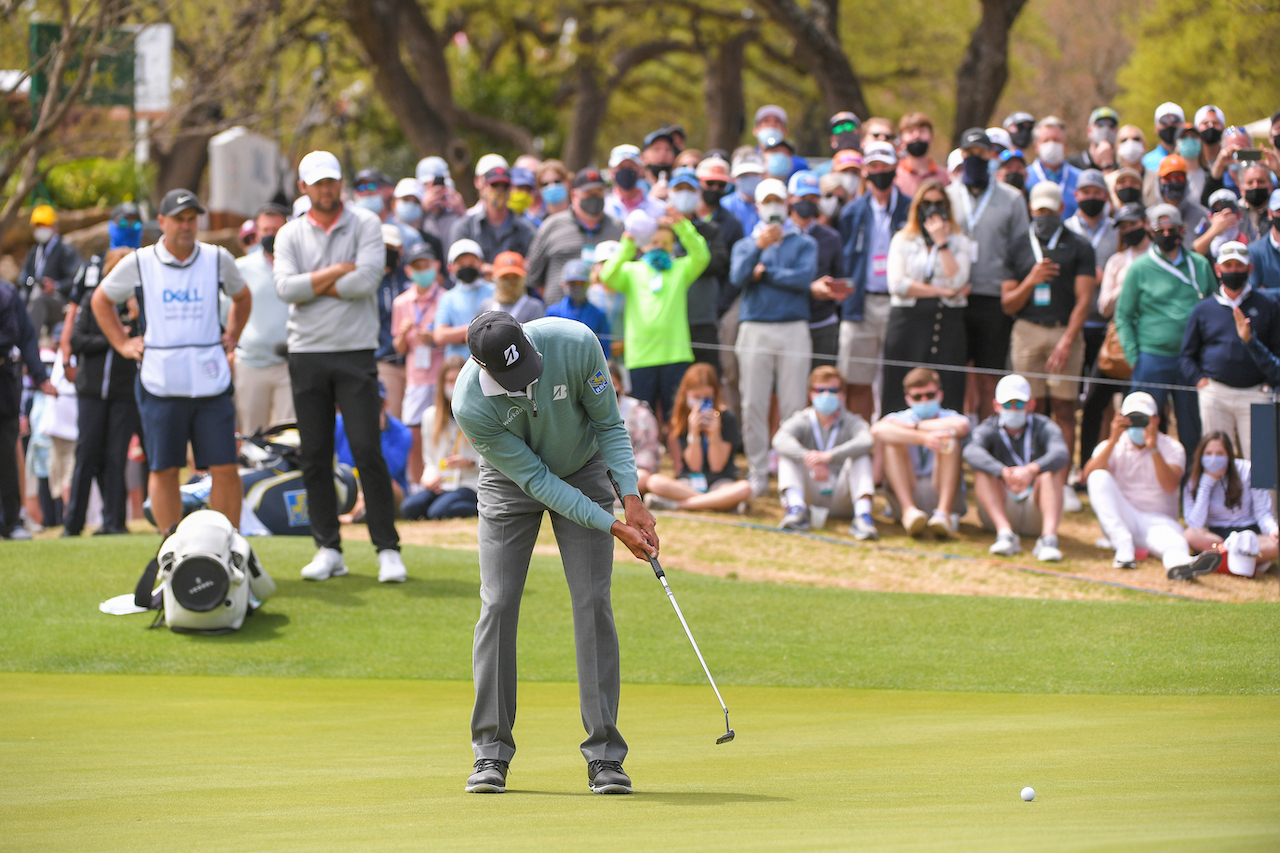 Arm lock putting is more proof that when it comes to the putting stroke, almost anything goes. When anchoring was banned starting in 2016, arm lock putting was the lone method of putter-stabilization to survive, and has since thrived on golf's biggest stage.
Whether you've got some serious demons haunting your putting game, or you're just curious if arm lock putting could save you some strokes on the green, there are a few things about the most recent unorthodox putting stroke you should know.
Arm Lock Putting
When the USGA and R&A announced the anchoring ban, golf's governing bodies explicitly indicated that resting the grip against the forearm would remain within the rules, paving the way for arm lock putting.
The theory of the arm lock putting method is that by pressing the grip of the putter against the lead forearm, golfers can use the larger shoulder muscles to make the putting stroke and eliminate the influence of unreliable and unwanted hand and wrist movement. The result, in theory, is more consistent putts that hit their intended line.
Xander Schauffele, who has simultaneously used the method and supported its ban, claims "It's better, it's easier. It's more consistent."
Who wouldn't want that from their putting stroke?
Arm Lock Putter
Before you go take a few arm-lock-style whacks with your current putter, you should know that the method has its own style of putter, with the length, loft, and lie adjusted to account for the unorthodox setup position.
An arm lock putter is usually 40-42 inches long, and has 5-7 degrees of loft. Compare that to a standard putter, which checks in around 33-36 inches in length with about 3 degrees of loft.
The reason arm lock putters need different specifications lies in the setup. It takes significant forward press to lean the grip of the putter against your lead arm, and no matter how much you struggle on the greens, de-lofting a 3-degree putter is not the solution. Hence, the added loft on an arm lock putter.
For obvious reasons, the length of an arm lock putter needs to be a bit longer than a standard putter. In the arm lock putting method, you still grip the putter the same posture you'd grip a traditional putter. However, with arm lock, you have enough of the grip left to run up your forearm, about two inches below your elbow, calling for a longer shaft.
If you are going to take the plunge into arm lock putting, it's worth taking advantage of a proper putter fitting to make sure you end up with the best wand for success. You can probably even get your fitting free if you purchase a putter.
With the rise in popularity of arm lock putting, and the need for a specific putter to employ the stroke, many putter manufacturers have begun producing arm lock versions of their best putters.
Odyssey Arm Lock Putter
The Odyssey 2-Ball Ten, Double Wide, and Stroke Lab Black Double Wide putters are all available in arm lock versions, ranging from $200-$300 off the rack.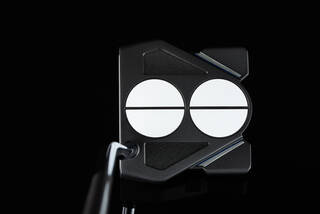 For an example of how arm lock putters compare to their traditional counterparts, here's a breakdown of the specs of the Odyssey 2-Ball Ten arm lock and standard putters
| | | | | |
| --- | --- | --- | --- | --- |
| Model | Length | Loft | Offset | Lie Angle |
| 2-Ball 10 Arm Lock | 40", 42" | 7 degrees | Full Shaft | 72 degrees |
| 2-Ball 10 Standard | 33", 34", 35" | 3 degrees | Full Shaft | 70 degrees |
PING Arm Lock Putter
PING also offers arm lock versions of some of its top putters, including the Piper putter, which comes standard with 6-degrees of loft and a 41.5" length, a full 5.5" longer than the standard Piper C putter, with double the loft.
Arm Lock Putting Grip
The arm lock putting technique is quite simple, actually. Once you've got your arm lock putter, you can choose from a variety of grips in arm lock putting. Grip the club down low, towards the steel, with a traditional, claw, or even modified cross-handed grip. The latter allows you to use your dominant hand to keep the grip pressed against your forearm.
Next, make sure the grip of the putter is pressed against your lead forearm, and the butt of the club is about two inches below your elbow. Keeping your hands, wrists, forearms and even core stable, use your shoulders to rock back and forth to stroke the putt.
You should find that by eliminating the small muscles of your fingers, hands and wrists, and replacing them with the larger shoulder muscles, your putting stroke is more stable and consistent. If the technique is too rigid, or you don't have an issue with repeating a precise putting motion with a traditional stroke, making the switch to arm lock putting might not be in your best interest.
Is Arm Lock Putting Legal?
Since arm lock putting was specified as an exception to the anchoring ban, many prominent professional golfers have had success with the method, leading others to call for a ban. However, arm lock putting remains perfectly legal.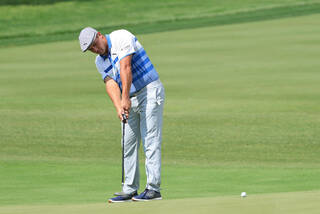 Those who have publicly called for an arm lock putting ban include Billy Horschel, Brad Faxon, and even Xander Schauffele, who employs the technique himself.
In addition to Schauffele, professional golfers who currently use or have used arm lock putting include Bryson DeChambeau, Will Zalatoris, Webb Simpson, Stewart Cink, Kevin Kisner, and arguably the Godfather of modern arm lock putting, Matt Kuchar.