Tiger Woods' Swing Video: Takeaways and Speculation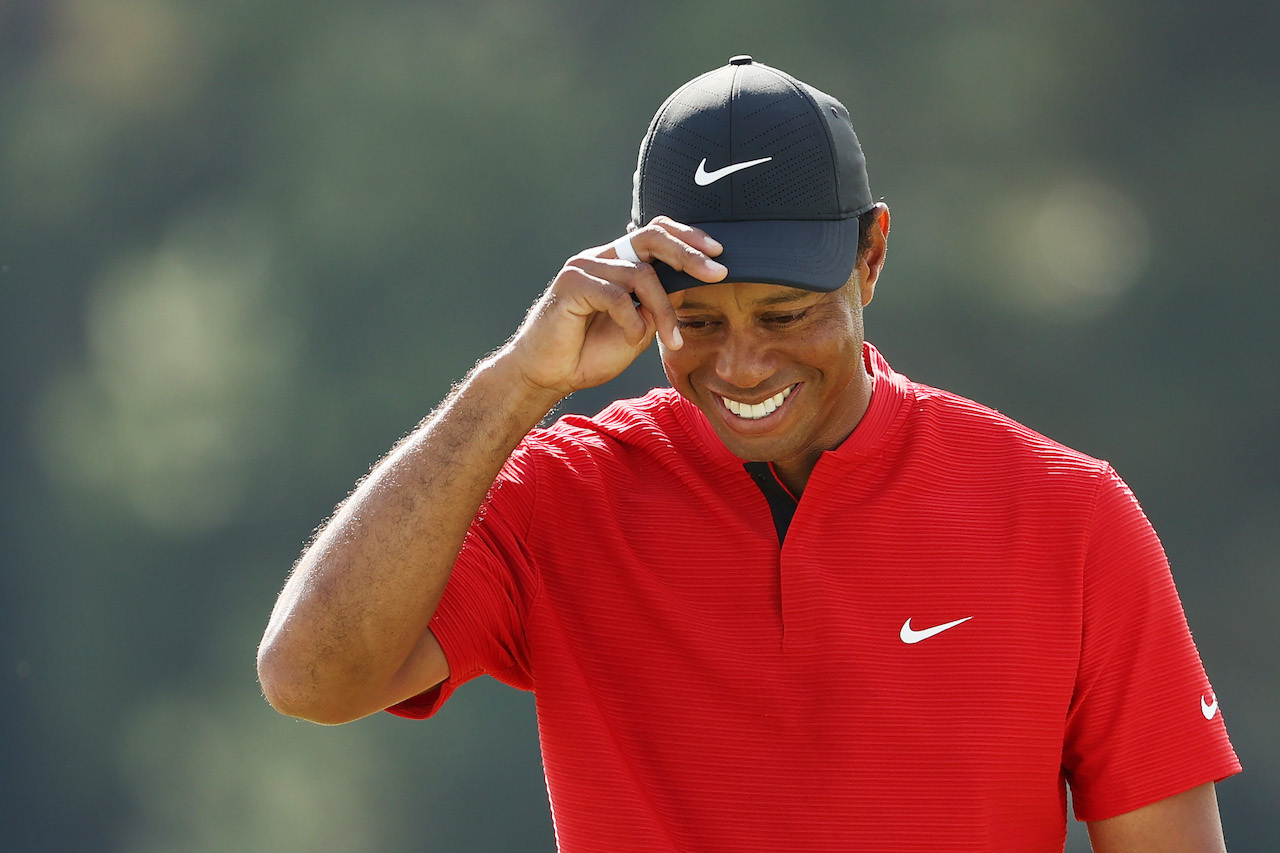 Tiger Woods posted a three-second swing video over the weekend, and the golf world has been abuzz with excitement ever since.
While we have no idea of Tiger's intentions or the progress of his rehab after his February car accident, it's easy to speculate that he's eyeing a possible return to competitive golf. So let's break down what we learned from his swing, and indulge in some speculation as to what it could mean.
Tiger is "Making Progress"
Let's start with the caption. Tiger used two simple words to accompany his swing video: "Making progress."
This implies he's progressing towards a goal. What might his goals be? I can't say for sure, but it doesn't take much imagination to guess his goals revolve around the Masters, a tournament he's won five times, including, in case you forgot, the 2019 edition.
Tiger's Masters Odds
I'm not the only one who thinks Tiger is targeting a return to the Masters in 2022. According to The Action Network, Tiger is +3500 to win the 2022 Masters, and only 14 players have better odds. That's quite the statement about a guy we hadn't seen publicly in nine months.
Tiger's Taking a Lot of Swings
Let's internet sleuth this three-second for a minute. That bucket Tiger's hitting balls out of isn't the one you grab when you just want to hit a few balls. It's the utility size that you turn to when it's time to put in some serious work. That bucket probably holds 200-300 balls.
That's not to say he hit all of those in one session, but taking his divot patterns into consideration, and the fact there appear to be other divot patterns nearby that haven't re-grown yet (possibly from Tiger on previous days?) we can speculate he's putting in a significant amount of work on the range.
There's also a launch monitor in the video, which means Tiger is measuring his swing data and is presumably interested in how his numbers are progressing.
Tiger's Timeline
Since Tiger's car accident on Feb. 23, 2021, we hadn't seen or heard much from him, which shouldn't be too much of a surprise. Tiger is one of the most private public figures in sports, if not the world. But rumblings of a Tiger return began even before his video dropped on Nov. 21.
Justin Thomas, who said he sees Tiger regularly, appeared on the No Laying Up podcast on Nov. 9 and eluded to the idea of a Tiger comeback. Could this all be setting up a public -- off-course, of course -- appearance at the Hero World Challenge, Dec. 2-5, which Tiger hosts?
If we want to speculate beyond that (after all, isn't that what we're doing here?), The Genesis Invitational, which is organized by Tiger's foundation, is Feb. 17-22, 2022, and could also be a target date for Tiger. We'll have to wait and see if he's ready to compete by then.
If Tiger does make a return at the 2022 Masters, which is April 7-10, expect to see him log a couple of tune-up tournaments before then. In addition to the Genesis, the Players Championship is March 10-13 and could be a good barometer of his readiness to compete in a big-time event.
It's All Speculation
Of course, this is all speculation. But when it comes to public appearances, Tiger is very calculated, and he knows that posting a video of his swing is going to send the golf world into a tizzy. And that's exactly what he's done.