How Tommy Armour 845 Irons Are Reviving an Icon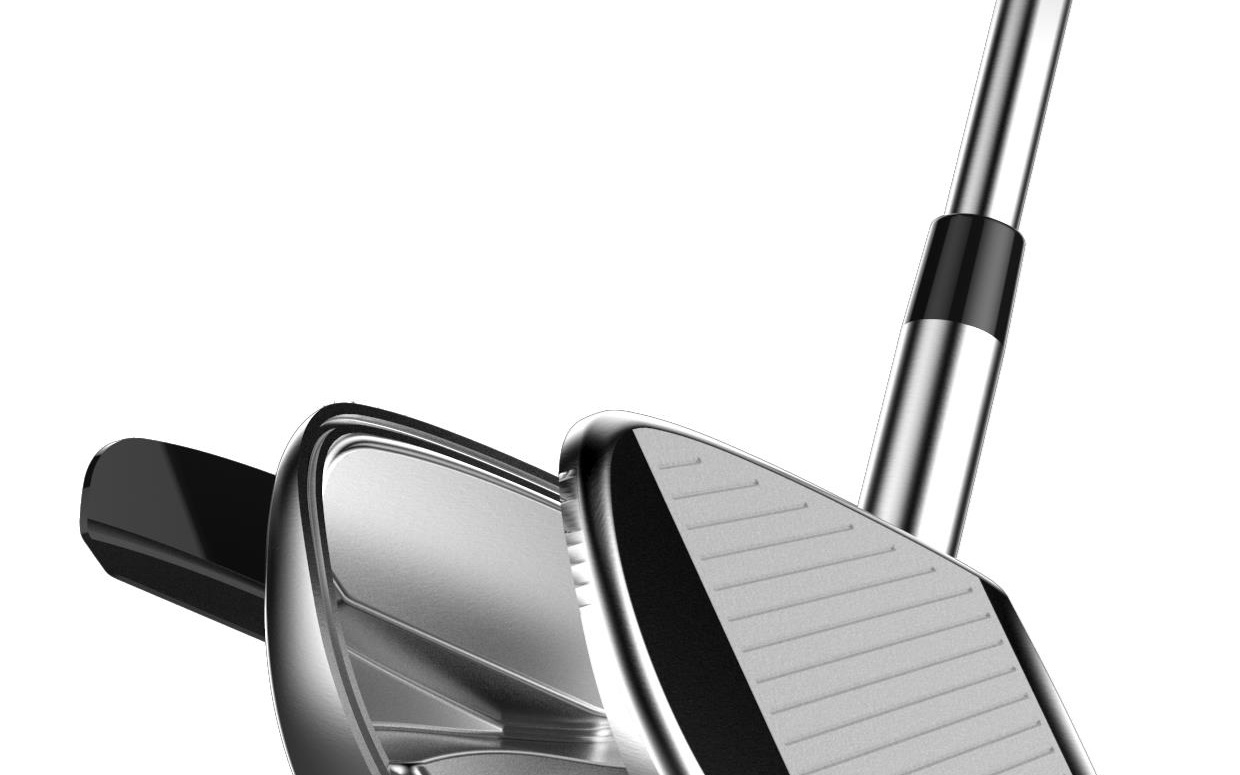 The original Tommy Armour 845 Silver Scot irons were introduced in the late 1980s and rivaled the Ping Eye 2 irons as some of the most popular of their time.
After several business deals through the years, the Tommy Armour trademarks, licenses and intellectual property are currently owned by Dicks Sporting Goods. In 2018, Dicks released new equipment under the Tommy Armour brand, including a reintroduction of the 845 irons.
Are Tommy Armour Irons Good?
Today's Tommy Armour 845 irons rest firmly in the game-improvement category, meaning they are good for beginning and higher-handicap golfers who want irons that are easy to get airborne, offer forgiveness on off-center strikes, and squeeze out as much distance as possible from their swing.
Specs
The 845 irons aim to provide a high-launching, forgiving iron with distance through an advanced club face and a shaft that fits the profile. The lineup also includes the 845 Max irons, a super-game-improvement iron with a wider sole and lofts aimed and increasing launch, and the women's 845 Max.
Tommy Armour 845 Iron Lofts
| | | | | | | | |
| --- | --- | --- | --- | --- | --- | --- | --- |
| Iron | 5-iron | 6-iron | 7-iron | 8-iron | 9-iron | PW | AW |
| 845 | 22° | 25° | 29° | 33° | 38° | 43.5° | 49° |
| 845 Max | 23° | 26° | 30° | 34° | 39° | 44.5° | 50° |
| Women's 845 Max | 23° | 26° | 30° | 34° | 39° | 44.5° | 50° |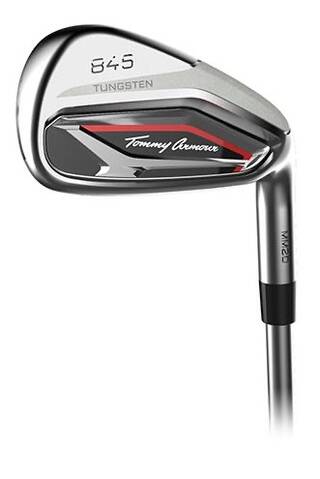 Launch
The hollow-body design allows the center of gravity (CG) to be lower and deeper in the club head to help boost launch.
Forgiveness
Most golfers don't hit the center of the club face with every swing. That's especially true for beginners and high-handicappers shopping in the game-improvement category. The Tommy Armour 845 irons combat this issue with tungsten weighting in the toe, resulting in higher MOI. That's golf tech speak for saying the 845 irons won't penalize you as much as for missing the center of the face as a player's iron would.
Distance
The Tommy Armour 845 irons have four elements aimed at maximizing distance. The face of the iron is thin, with an L-Cup shape and variable thickness design that helps retain ball speed across the face, particularly on misses low on the club face. The irons come with True Temper XP 85 steel shafts, a lightweight shaft that promotes more club head speed, which results in more ball speed, and more distance. Finally, the 845 irons feature stronger lofts, which when compared iron-for-iron to a set with weaker lofts, will fly farther. For example, the Tommy Armour 845 7-iron has 29 degrees of loft, compared to the Callaway Apex Pro 21, a player's iron, which has 33 degrees of loft in the 7-iron.
Cost
A new set of Tommy Armour 845 irons retails between $450-$550, depending on the model, through Dicks Sporting Goods or Golf Galaxy. The iron set includes seven clubs, 5-iron through A-wedge, and offers regular or stiff flex shafts.
Bottom Line
For golfers looking for a set of irons in the game-improvement category, the Tommy Armour 845 irons are sure to provide performance at a great value. For $450, these irons come in at roughly 60% of the cost of irons in this category from the brands used by tour professionals, including Callaway, TaylorMade, Ping and Titleist.
Image Credit: Dicks Sporting Goods