Complete Guide to Vokey Spin Milled Wedges Past and Present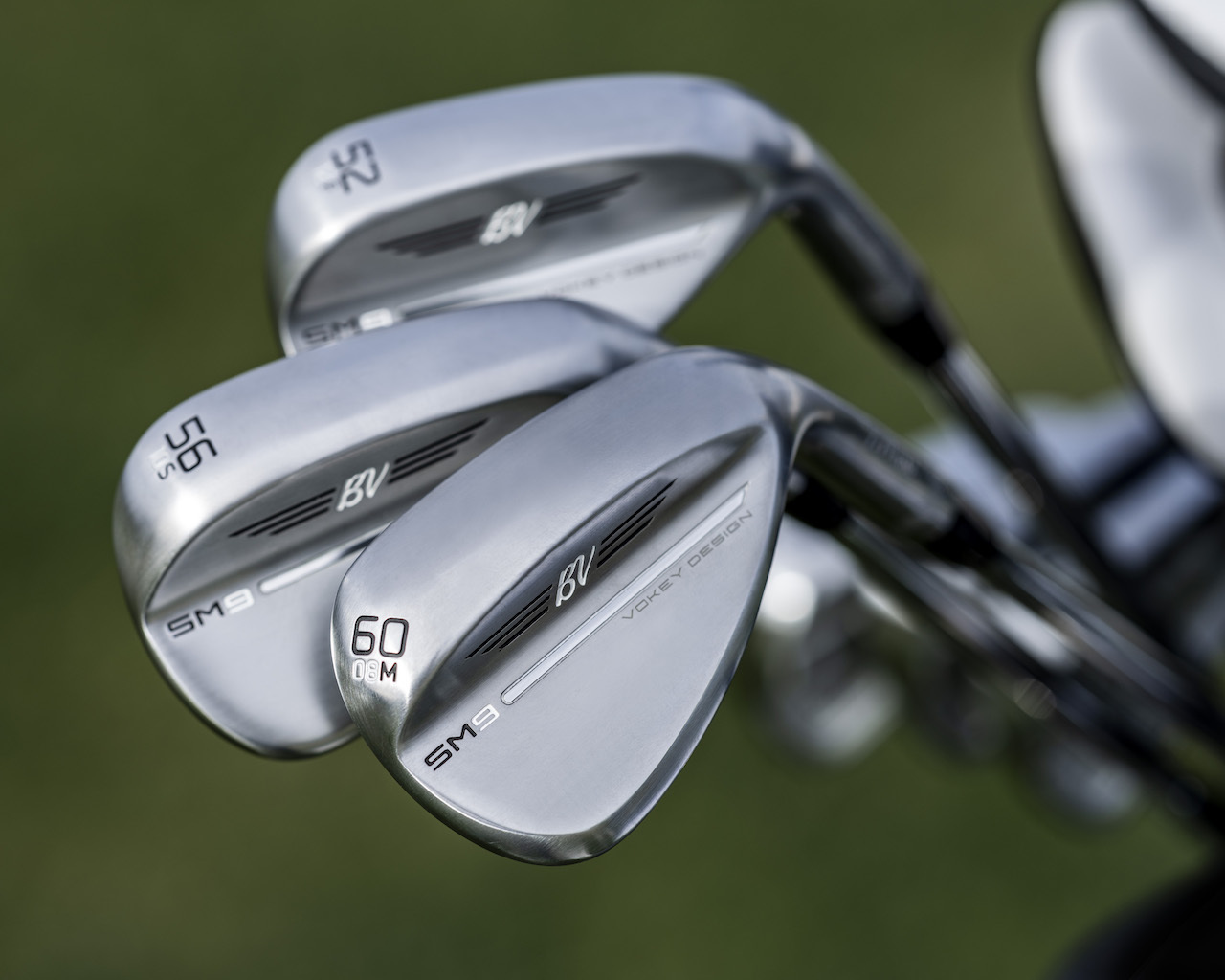 Vokey wedges are not only a staple in Titleist equipment, they are a staple in golf bags all across the world. As the most popular series of wedges ever produced, Vokey has a long history of producing high-end wedges for amateurs and professionals. This guide details Vokey's history, including past and present models.
History of Vokey Wedges
Bob Vokey is the founding father and master craftsman behind the Vokey brand. Born in Canada in 1939, Vokey watched his father create custom golf clubs at his tool and die shop. While Vokey didn't initially share the same passion for the game as his father, he eventually took up golf in his twenties after moving to Carlsbad, California. It was during that time Vokey discovered his own passion for golf, both playing and club-making.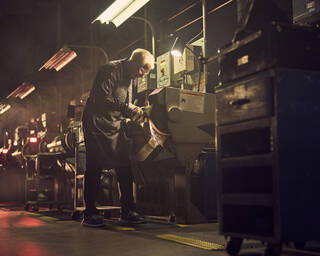 Vokey Wedges on Tour
The first Vokey wedge played on the PGA Tour was technically a prototype, and it was played by a golfer named Andy Bean. The original Vokey 456.14 prototype was the launchpad for dozens of models and tour wins through the years.
Today, Vokey wedges are played by all Titleist staff players. Some of those staffers includes:
Justin Thomas
Jordan Spieth
Patrick Cantlay
Webb Simpson
Max Homa
Cameron Smith
Sun-Jae Im
Many non-Titleist staff players also play Vokey wedges by choice as opposed to contractual obligations, which speaks to the quality of Vokey wedges.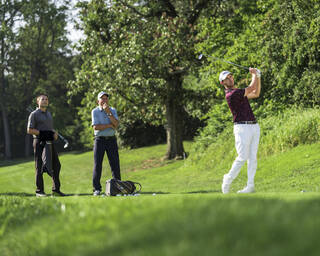 Current Vokey Wedge Lineup
The 2022 line of Vokey wedges is the SM9 line. SM stands for Spin Milled, and these are the ninth generation Vokey Spin Milled wedges.
So what makes Vokey wedges so good? Bob Vokey himself is constantly tinkering with his namesake wedges to ensure they are the best tools available for professional and recreational golfers alike. The Vokey SM9 wedges are highlighted by several key upgrades over previous models. Some of these standout features of the SM9 wedges are detailed below.
Titleist notes that the innovation behind the SM9 is attributed to Bob Vokey's affinity for speaking with tour professionals to find out exactly what they want out of their wedge performance and what's missing in their current setup.
Pre-Worn Leading Edge
The leading edge of the SM9 is rolled into the sole. This creates a sharper leading edge, which helps turf interaction on firm, dry, surfaces. This design benefits shallow swings and is particularly helpful in the higher lofted wedges. The leading edge is also semi-square, which greatly helps any player who struggles with alignment.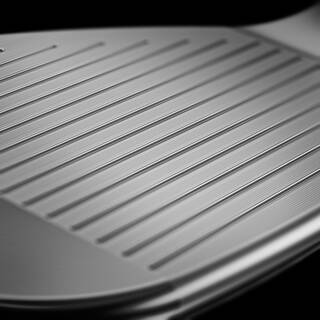 Smooth Grind Lines
The base grind lines on the SM9 wedges have been smoothed. Instead of a sharp transition in the trailing edge of the wedge, the SM9 features a more rounded profile. Vokey made this change to produce a smoother feel as you make contact and go through the ball. Titleist notes that this is a great option on the L and M grinds, which are further detailed below.
Heel Relief
The SM9 wedges got a tweak to the heel. Grinding the heel just a little allows to more easily play open-faced shots that call for more loft or more bounce. This adjustment also results in less heel catch on chip shots and out of the sand. Leave it to Vokey to give golfers more freedom to use their creativity on the golf course.
Thin Top Line
The topline on the lower-lofted SM9 wedges, mainly the pitching wedge and gap wedge lofts, is beveled for a thinner appearance at address. Players who are turned off by a thick top line, and prefer something sleek and confidence-inspiring, will be drawn to this new look.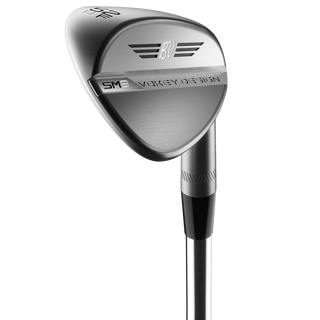 Multiple Grind Options
Most golfers understand the loft of their wedges, and some have a firm grasp on the bounce as well. But there's a third important factor that really helps shape whether a wedge perfectly fits your swing and course conditions, the grind.
The grind of a wedge refers to the process of manipulating the material in the sole to promote better turf interaction. Different grind varieties favor different swing and turf profiles, so here's a look at the grind options on the SM9 line of Vokey wedges.
F Grind: All-purpose and most beneficial on full wedge shots.
M Grind: Ideal for the player who likes to open or close the wedge face.
S Grind: Good for players who like to control wedge shots with their hands.
D Grind: For players who have a steep attack angle and like a lot of bounce.
K Grind: Touted as the ultimate bunker club with a wide sole.
L Grind: The lowest bounce option available and works best in firm conditions.
Lofts
SM9 wedges are available in 46, 48, 50, 52, 54, 56, 58, 60, and 62 degrees of loft with varying levels of bounce in each model. Wedges can easily be bent one degree in either direction by a local club-fitter or repair shop, so players really have every degree option available between 45 and 63.
Finishes
There are four finish options available in the Vokey SM9 model:
Tour chrome
Brushed steel
Jet black
Raw
Some players like to get a complete matching set in one finish, while others perfer to color-code their wedges, picking a different finish for each different wedge so they can quickly and confidently identify their weapon of choice every time there's a scoring opportunity.
Vokey Wedge Past Models
Here is an overview of all previous Vokey Spin Milled wedge models and a the pre-SM models, along with their release years. Note that each genre of Vokey wedge has multiple models and was produced over several years. For example, the Vokey 300 series was released in 2000 but Titleist continued to produce sub-models through 2003. There are also several tour models and prototype models released in small batches in years when Titleist did not have large-scale releases.
| | |
| --- | --- |
| Year | Model |
| 1999 | Vokey 200 Series |
| 2000 | Vokey 300 Series, Vokey 400 Series |
| 2002 | Vokey Limited Edition |
| 2007 | Vokey Spin Milled |
| 2008 | Vokey TVD |
| 2009 | Vokey Spin Milled C-C |
| 2012 | Vokey Spin Milled SM4 |
| 2013 | Vokey Hand Ground Series |
| 2014 | Vokey Spin Milled SM5 |
| 2016 | Vokey Spin Milled SM6 |
| 2018 | Vokey Spin Milled SM7 |
| 2019 | Vokey Spin Milled SM8 |
| 2022 | Vokey Spin Milled SM9 |
Vokey Wedge Selector Tool
If you've done your research but still don't know which Vokey wedge model is best for you, Titleist offers a simple Wedge Selector Tool to help get you a better idea of your fit. Of course, it's always a good idea -- and fun -- to get fit for your club purchase. Not only will you end up with the most optimized wedge setup for your game and typical course conditions, but you'll have the confidence of knowing that you're playing the absolute best clubs for your game where it matters most -- approaching and around the greens.