The 8 Best Masters Photos to Bring You Inside the Ropes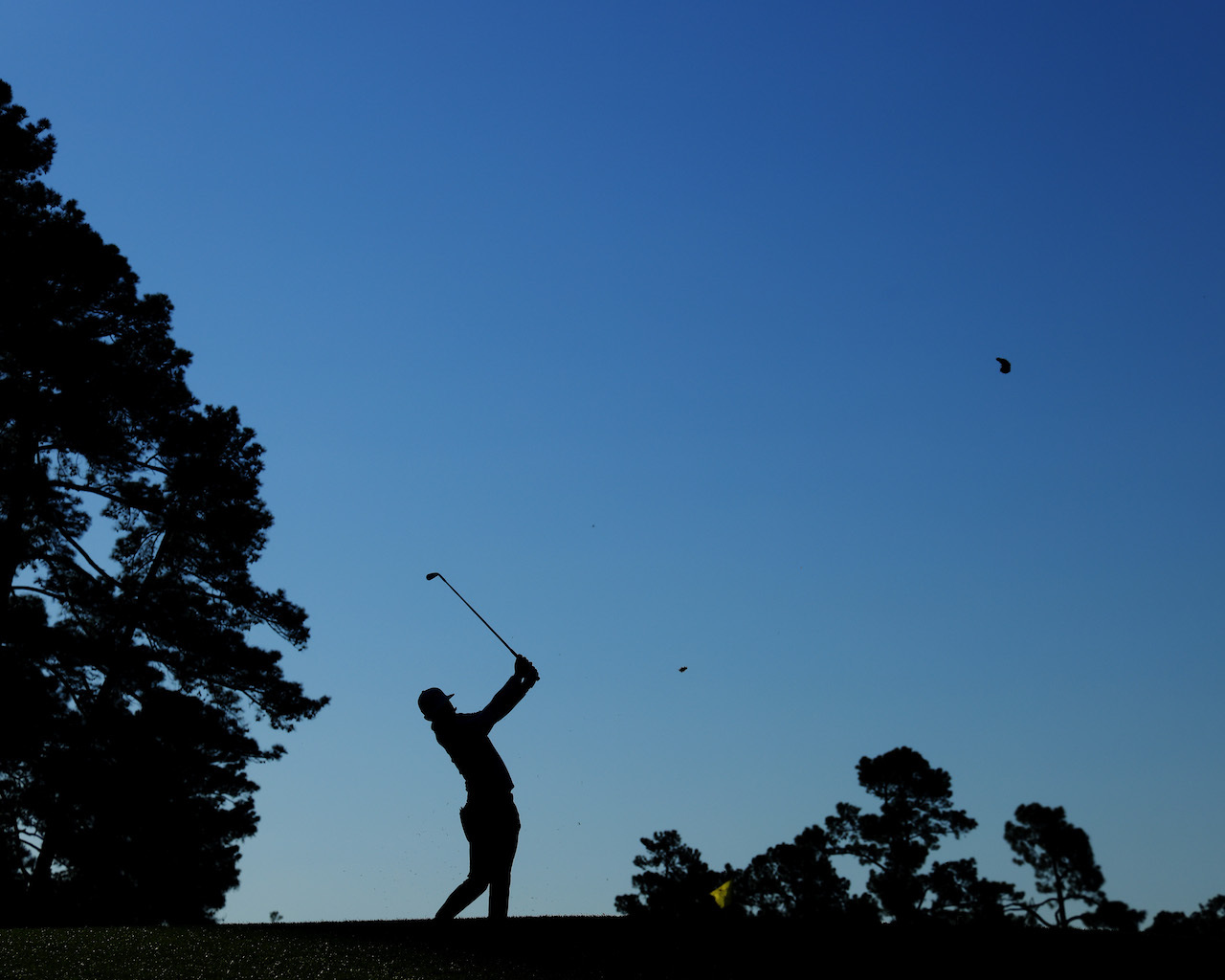 If a picture is worth a thousand words, these photos write an incredible story. From sensational photography to raw emotion, and the peculiar head-scratchers, here are the eight best photos from Masters week so far.
8. Tiger Woods' Practice Round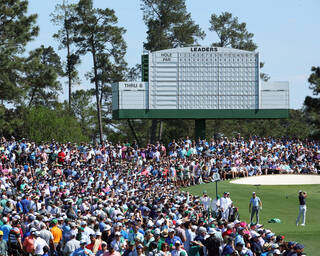 Don't tell the massive gallery that Tiger's Monday round was just a practice round. Fans lined up countless rows deep to get a glimpse of the five-time Masters champion as Tiger teased his return to competitive golf on the sport's biggest stage.
7. Jack's Tee Shot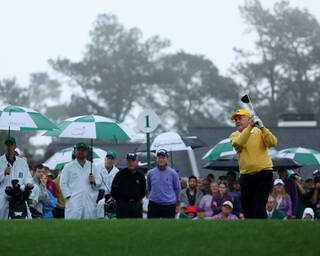 It's Masters tradition for the tournament's most storied participants to get the week started with a ceremonial opening tee shot. Six-time Masters champion Jack Nicklaus is part of that group select group which, along with Gary Player, welcomed Tom Watson in 2022.
6. Leapin' Lizard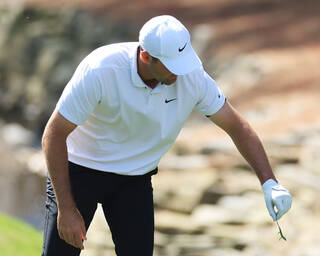 Scottie Scheffler has leaped from 12th to No. 1 in the World Golf Rankings in the early part of 2022, and he wasn't the only "leapin' lizard" on the move this week. Scheffler is seen here moving a lizard on the 13th hole during his Monday practice round.
5. Sweet Silhouette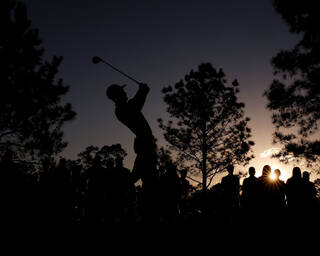 Will Zalatoris, who made a name for himself at the 2021 Masters, rode a late first-round tee time into the Augusta sunset, teeing off here on the 18th hole at Augusta National with just a glimmer of daylight left in the Georgia sky.
4. Chasing the Grand Slam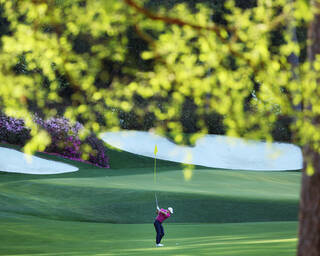 Chasing a career grand slam can be a lonely feeling. Rory McIlroy is just a Masters win away from etching his name into that elite list, but the Green Jacket has proven to be elusive. Amidst all the hype, crowds, and pageantry of the Masters, McIlroy finds a little breathing room to play this shot from the 13th hole during the first round.
3. I'm Focused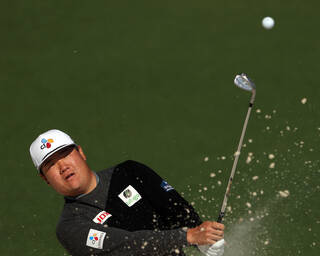 Sungjae Im brought an "I'm focused" vibe into the second round of the Masters after grabbing the first-round lead at 5-under par. The South Korean appeared unfazed playing this bunker shot on the second hole Friday.
2. Welcome to No. 1, Scottie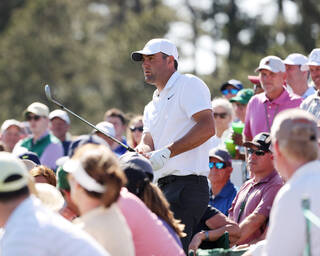 Scottie Scheffler is making his debut as the World No. 1 at Augusta National. Despite Tiger Woods wrestling much of the spotlight off of him, there are still plenty of eyes on Scheffler this week, as evidenced by this image of his shot from the 18th hole during the first round on Thursday.
1. Great Expectations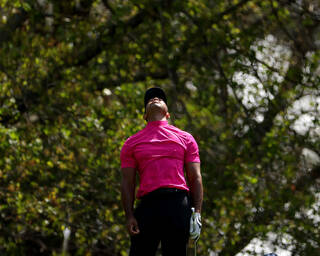 Even though the golf world has its eyes glued to Tiger, perhaps nobody has greater expectations for the 15-time major champion than Woods himself. A little more mustard on his tee shot on the fourth hole on Thursday could have left a more manageable birdie attempt, but Woods' reaction to his tee shot that left a safe and easy 35-foot two-putt par illustrates just how high his own bar is.