A Guide to Hybrid Golf Clubs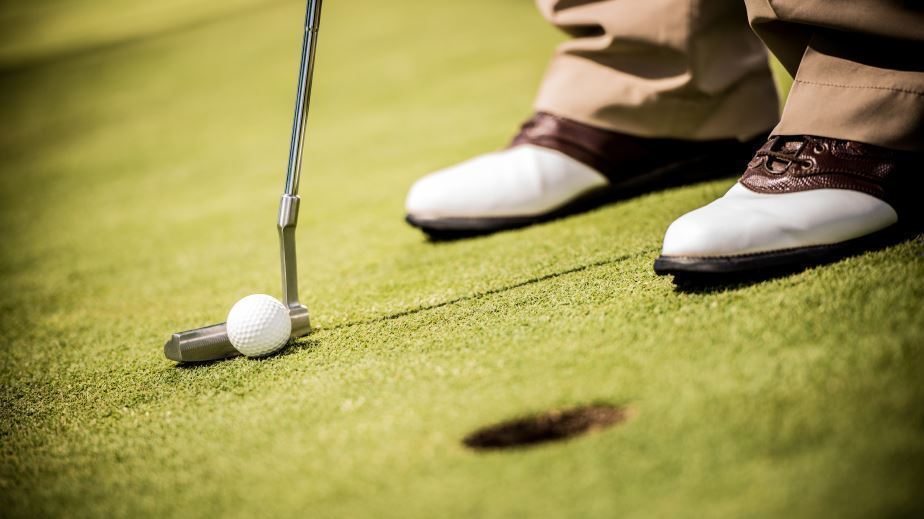 Hybrid golf clubs are sweeping across the golfing world. Two out of every five golfers own a hybrid club, and those 40 percent are repeatedly hitting better shots in the process. Golfers who use hybrids love the results, and players who don't are rightfully intrigued by them.
What is a Hybrid Golf Club?
Many hybrid users and manufacturers use the phrase that hybrids "combine all the advantages of an iron with the forgiving nature of a wood," and that is the ideal way to describe them. These are the exact reasons why using a hybrid club can be so beneficial; the improved play that golfers who use them receive is unlimited.

A hybrid golf club is easily recognizable by its characteristics, such as the flat face of an iron and the wide sole of a fairway wood. These features aren't just aesthetically pleasing, but they also produce results on the course. It is the combination of the two club types that allows golfers to achieve this great success.
Advantages
Advantages of using a hybrid golf club include improved ball loft on shots, easier swingability and more forgiveness on tougher shots. The lower center of gravity, increased moment of inertia and even weight distribution incorporated in hybrid golf clubs offer users an almost-ideal amount of ball loft on every shot. Every golfer knows that good ball loft is a crucial to getting closer to and on the green for scoring opportunities.

The lightweight feel of a hybrid golf club allows golfers to create a much easier approach to swinging the club. Hybrid golf clubs present players with the option to stroke smoother, crisper, more powerful shots than an iron or a wood of a hybrid club's caliber. The forgiveness of a hybrid golf club is unmatched, mainly because of the combination of positive characteristics of irons and woods.
Three Great Hybrid Golf Clubs
Command Hybrids by Pinewood Meadow are some of the best hybrid golf clubs available. They embody what golfers expect from hybrid golf clubs: increased MOI, low center of gravity and four options of loft (16, 19, 22 and 25 degrees). They are affordable, starting at $49.95 (as of 2009) per club, and are also able to be custom-fitted.

The Cleveland Launcher Hybrid 2009 is another high-quality hybrid golf club that many users have raved about. Featuring a much larger face than any other Cleveland club, the Launcher Hybrid 2009 gives users the ability to stroke farther and stronger consistently. It is available in five loft options (15.5, 18, 20.5, 23 and 26 degrees) and two separate shaft options (gold and red). It typically sells for around $149.95 (as of 2009).

The TaylorMade Burner Rescue Tour Hybrid has all the bells and whistles but is slightly different from most hybrid golf clubs. There is a minimal fade basis on the Burner Rescue Tour Hybrid that prevents hooking shots to the left or the right. It also has a premium tour velvet grip for extra comfort. The TaylorMade Burner Rescue Tour Hybrid is priced around $159.00 (as of 2009) at most sporting-goods retailers and online stores.