Four Ways To Play Blind Golf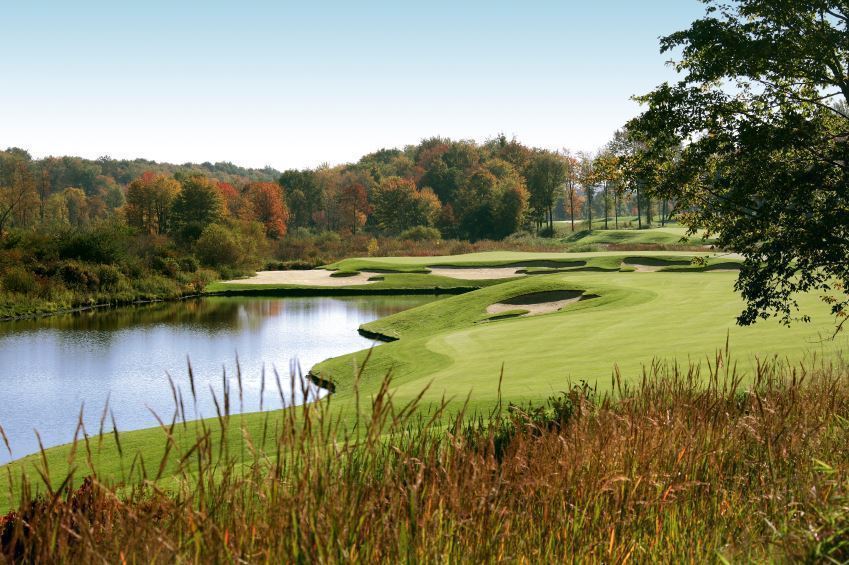 Blind golfers have been playing the game for decades. While not having the ability to see the ball and the course is a huge impediment, blind golfers who get an opportunity to practice regularly are quite capable of playing with and defeating sighted golfers in a match from time to time. While blind golfers need to play with a guide who can explain distances and terrain, it becomes a matter of execution once a match or tournament begins.
Match Play
A blind golfer who has a guide can engage in match play with a partner. In match play, the golfer who has the lower score on a given hole wins the hole and is "1-up." If the other golfer wins the next hole, the score is "even." That match concludes when one player has won more holes than there are opportunities remaining. So if a golfer is "3-up" going into the 15th hole and he wins that to go "4-up," he has won the match because there are only three holes remaining.
Medal Play
This is the type of golf pros play most often on the PGA Tour. Scores are kept for each hole and a running total is kept. The golfer who has the lowest score for 18 holes wins the match. This type of setup is best for a one- or two-day tournament that might have a large number of entrants. Medal play is quite negotiable for a blind golfer who has a guide at his side.
Handicap-style Tournament
Golfers can engage in a match by using their handicap index provided by the U.S. Golf Association. Once a golfer has completed 10 rounds at accredited courses within a one-year period, he is given a handicap index. If his average score is 85 on a par 72-course, his handicap index will be approximately 13. If that golfer is matched with a blind golfer who regularly shoots 90, the blind golfer's handicap index is 18. The golfer with the higher handicap index will subtract his opponent's index number from his and the remaining amount can be deducted from the score.
Best-Ball Style
In a best-ball tournament, the blind golfer and his partner will hit tee shots. The golfers will play the best of those tee shots by each hitting shots from the spot where the best shot landed. They will continue in that style through the conclusion of the hole and throughout the match. The two-person team with the best overall score will win the tournament.