The Best Drivers of 2022 For Every Golfer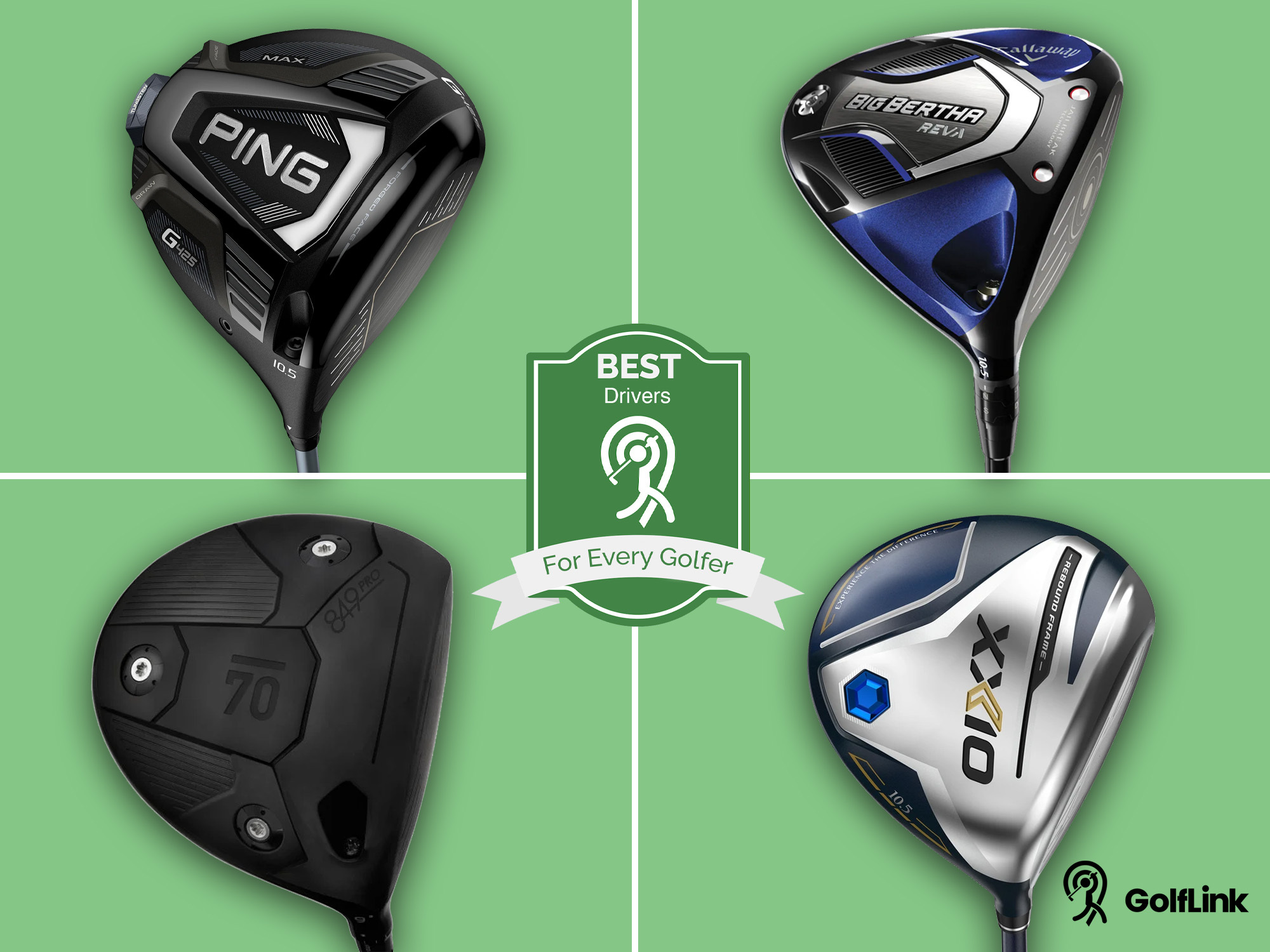 Finding the right driver to fit your game can be an overwhelming task. Throughout this season, GolfLink has put together our lists of the best drivers in several categories to better serve you on your journey to finding the best driver. Whether you're a high-handicap, beginner, senior, or power player, these are the best drivers of 2022 for every golfer.
The Best Drivers of 2022 for Every Golfer
This is our all-encompassing guide to the best drivers in each category. Through extensive testing and player feedback, we determined these eight drivers are the best of the best. To learn more about each individual category and the other models that we recommend in the categories that you fall into, check out the complete lists.
| | | | |
| --- | --- | --- | --- |
| Category (Click for complete list) | Best Driver | Adjustable? | Lofts Available |
| Beginners | Cleveland Launcher XL | Yes | 9, 10.5, 12 |
| Distance | PING G425 MAX | Yes | 9, 10.5, 12 |
| Value | Tour Edge Hot Launch C522 | No | 9.5, 10.5, 12 |
| Forgiveness | Srixon ZX5 | Yes | 9.5, 10.5 |
| Mid-Handicaps | PXG 0311 GEN 5 | Yes | 7.5, 9, 10.5 |
| Low-Spin | Sub 70 849 Pro | Yes | 9, 10.5 |
| Seniors | XXIO 12 | No | 9.5, 10.5, 11.5 |
| Women | Callaway Big Bertha REVA | Yes | 10.5, 12.5 |
What Makes Drivers Different?
With so many drivers available today, determining which is right for you takes time and research. Stay open-minded throughout the process because, as you'll see, several drivers out-performed our expectations, and they could surprise you, too.
All manufacturers work under the same USGA limits, but different brands differentiate their drivers with varying blends of forgiveness, distance, and price.
Forgiveness
Not every new driver emphasizes forgiveness. The average low double-digit handicapper should consider a driver that yields tighter dispersion and delivers distance from strikes all over the face.
Higher handicap players and beginners would benefit more from a driver with maximum forgiveness, even if it means sacrificing some distance.
The better player, however, can sacrifice some forgiveness, because those drivers typically yield the best distance. Lower handicap players can find the sweet spot more often, and can gain extra performance benefits with a less forgiving driver.
Distance
Driver distance is determined by several factors. First, as mentioned above, the size of the sweet spot and how much distance the driver provides on off-center hits is a big key. Would you rather have a driver that you can hit 280 yards once or twice a round, but 260 the rest of the time, or a driver that you hit 270-275 every time, no matter where you hit it on the face?
All manufacturers must comply with speed and compression ratings. The companies with the largest R&D budgets are better positioned to stretch those limits to find the most distance gains.
Materials also affect distance. Titanium has given way to carbon fiber as the preferred material used in the clubhead. The result is lighter drivers that you can swing faster with your normal swing, which of course means more distance.
Price
Driver prices continue to rise. The top manufacturers are now asking nearly $600 for their latest drivers, and price has become a major factor in how golfers shop. As you'll find throughout our list, many of those high-priced drivers are indeed great, but there are plenty of other options to choose from that won't break your bank. The best bet is to always try different models for yourself and see what your numbers say the best driver is for you, rather than the sticker price.
Best Driver for Beginners: Cleveland Launcher XL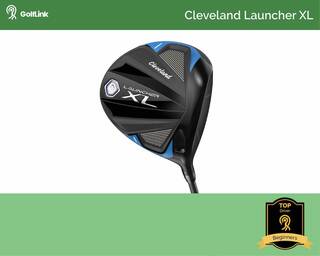 | | |
| --- | --- |
| Price | $400 [Buy at PGA Tour Superstore] |
| Stock Shaft | Project X Cypher 50 |
| Standout Feature | Highest ever MOI (forgiveness) in a Cleveland driver |
| GolfLink "Best Drivers" Badges Earned | Beginners (Top Choice) |
Players just beginning their golf journey need several elements in a driver that allow them to get the most off of the tee. An ideal beginner's driver should be forgiving, launch high, and provide the most distance regardless of swing speed. While some beginners might choose to spend top-dollar for a new driver, it's unnecessary to jump into the deep end of the pricing pool right away, there are plenty of great options out there.
The Cleveland Launcher XL driver was a pleasant surprise during our testing and gave some incredible numbers at varying swing speeds. Whether you're getting into the game at a younger or older age, this driver provides you with some great distance and forgiveness immediately. It has an adjustable hosel, so you can tinker with your loft. The Launcher XL probably won't stay in your bag as you improve to mid- or single-digit handicap territory, but it will definitely serve you well as you find your way.
Pros:
Highest MOI of any Cleveland driver (5,200 g-cm2)
8g counterbalance (CB) weight promotes sound swing mechanics
Easy to launch
Various shaft length options to favor distance or accuracy
Cons:
The large footprint of the head can be a turnoff for some players
Best Driver for Distance: PING G425 MAX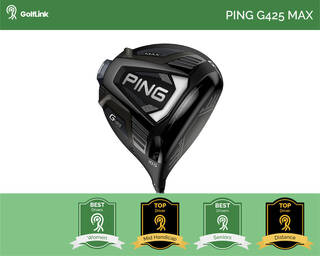 | | |
| --- | --- |
| Price | $550 [Buy at PGA Tour Superstore] |
| Stock Shafts | PING Alta CB 55 Slate, PING Tour 65, Aldila Rogue White 130 MSI 70, Mitsubishi Tensei AV Orange 55, PING Alta Distanza |
| Standout Feature | Moveable 26-gram tungsten weight |
| GolfLink "Best Drivers" Badges Earned | Distance (Top Choice), Seniors, Mid-Handicap |
Distance is king when it comes to selling drivers, and as much as amateur players should look into every aspect of a new driver, we all want the most yardage that we can get off of the tee. While there are several ways to add distance, materials and aerodynamics are two of the biggest advancements helping the cause today. The best drivers for pure distance produce the best clubhead speeds, ball speeds, and total yardage of all the models we tested.
The driver that stood out from the pack was the PING G425 MAX. PING has been on a roll in recent years, producing drivers that pack a big punch in the distance category. The G425 MAX topped many crucial data points for us and the added adjustability is not only a convenience but a big factor in its performance. The moveable 26-gram tungsten weight truly impacts ball flight and we can't wait to see how PING tops this amazing driver.
Pros:
Ball speed
Acoustics
Outstanding distance
Cons:
Black finish crown tends to scratch
Best Value Driver: Tour Edge Hot Launch C522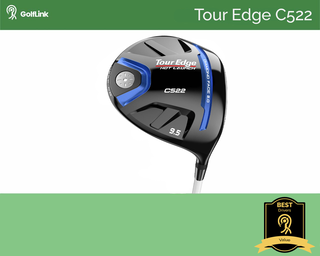 | | |
| --- | --- |
| Price | $250 [Buy at PGA Tour Superstore] |
| Stock Shafts | Mitsubishi Fubuki HL |
| Standout Feature | Distance and forgiveness show immediately |
| GolfLink "Best Drivers" Badges Earned | Value (Top Choice) |
Value means different things to different people. In the case of a new driver, price is a big factor, but don't forget about performance and durability when considering value. For the most part, new drivers aren't cheap, so you should expect more from your investment. It's easy to assume any driver that's highlighted for being a "value" club lacks certain aspects of performance, but thanks to today's technology, that simply is not the case. Many manufacturers offer great drivers that are off the charts for distance forgiveness, quality, and yes, value.
The Tour Edge Hot Launch C522 driver is our top choice for value. It has a sticker price of $250, so it's far from being a bargain basement, but is still very reasonable. This driver's performance exceeds its price. We were impressed right out of the gate with how easy it was to get the ball in the air and how the C522 performed on off-center hits. It delivered outstanding distance with the feel of a club that should cost quite a bit more.
Pros:
Performance
Forgiveness
Easy to launch
Stock shaft
Cons:
Best Driver for Forgiveness: Srixon ZX5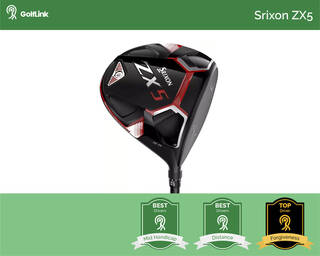 | | |
| --- | --- |
| Price | $550 [Buy at PGA Tour Superstore] |
| Stock Shafts | Project X HZRDUS Smoke Black, Project X EvenFlow Riptide |
| Standout Feature | Tight dispersion with high launch |
| GolfLink "Best of" Badges Earned | Distance, Most Forgiving (Top Choice), Mid-Handicap |
As important as distance is, we must remember that the ball needs to stay in the fairway to have the best shot at hitting greens in regulation. Forgiveness in drivers comes in many forms. Some manufacturers use varied face thickness to build a larger sweet spot. There are also offset drivers designed to fight slices. Some models boast standout accuracy and are reliable fairway-finders.
The Srixon ZX5 driver was a surprising driver to earn our "best overall" nod for forgiveness, but it was certainly a pleasant surprise. The ZX5 produced very good dispersion numbers and launched high even on shots that we purposely hit lower on the clubface. Distance-wise, the ZX5 is no slouch, as it produced superb total distance numbers to go along with the accuracy. If you're a more advanced player, we recommend the Srixon ZX7 which is also a forgiving driver, but geared towards consistent players who find the middle of the clubface.
Pros:
Deep weight results in high MOI
Distance
EvenFlow Riptide stock shaft
Cons:
Impact sound is a bit loud
Best Driver for Mid-Handicaps: PXG 0311 Gen 5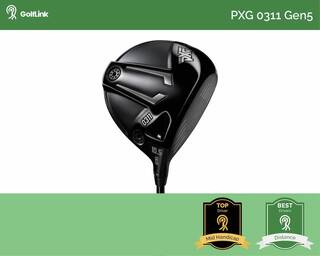 | | |
| --- | --- |
| Price | $500 [Buy at PXG] |
| Stock Shafts | Mitsubishi Diamana S+, Mitsubishi TENSEI AV Blue Raw, Project X Cypher, Project X EvenFlow Riptide |
| Standout Feature | Adjustable weighting |
| GolfLink "Best of" Badged Earned | Distance, Mid-Handicap (Top Choice) |
The mid-handicap golfer is in a funny spot with their golf game. You've advanced beyond playing high-handicap golf clubs geared towards making the game easier, but you're not quite to the single-digit handicap consistency level. For that reason, mid-handicap golfers require a driver that combines the best of both worlds. A driver that spins less and doesn't require pinpoint accuracy on every tee shot.
The PXG 0311 GEN 5 driver was not the club we expected to stand out, but it did in a big way. For those who have not tried PXG clubs, it's time to give them a swing. The 0311 GEN 5 is the best driver we've ever hit from PXG, and we fall the mid-handicap category ourselves. The amount of adjustability on this club is just awesome. Along with the hosel adjustment, you also have moveable weighting on the sole to fine-tune your ball flight and direction. We also love the sleek, all-black design that looks like this driver means business when you line it up.
Pros:
Big distance
Sleek design
Tight dispersion
Cons:
Toe shots appeared to be less forgiving than heel shots
Best Low-Spin Driver: Sub 70 849 Pro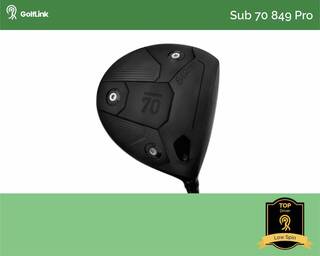 | | |
| --- | --- |
| Price | $330 [Buy at Sub 70] |
| Stock Shafts | Project X HZRDUS Smoke Red RDX, Project X Evenflow Riptide, Sub 70 Project X High Launch, Project X HZRDUS Smoke Black RDX, Project X HZRDUS Smoke Black, Project X Evenflow Riptide CB, Aldila NV NXT, Aldila NVS NXT 65, Mitsubishi Tensei AV Raw Blue, Fujikura Ventus Red 6, Graphite Design Tour AD DI |
| Standout Feature | Sneaky good in all categories |
| GolfLink "Best of" Badges Earned | Low Spin (Top Choice) |
Faster swing speeds and more accomplished players simply have different needs from their drivers, which is why many of the players in that category use a low-spin model. Low-spin drivers are often smaller than the 460cc limit, and have smaller, player-preferred profiles. The sweet spot on low-spin drivers is usually smaller than a standard driver as well, but that's on purpose. Better players can find the middle of the clubface with consistency, so a driver that's aimed toward lowering spin and keeping faster swing speeds on target is a key to finding more fairways.
Sub 70 is a direct-to-consumer brand that's making a lot of noise in the golf equipment market. The Sycamore, Illinois-based manufacturer produces clubs for all levels of players, and its 849 Pro driver is no joke for the serious golfer. Sub 70 designed the 849 Pro for accomplished players who want a piercing ball flight and like to work the ball from the tee box. We fully expected other drivers from larger manufacturers to take our best overall for the low-spin category, but Sub 70 shined. At $330, this driver is a no-brainer for players serious about getting to the next level.
Pros:
Highly playable
Cost
Workable
Cons:
Best Driver for Seniors: XXIO 12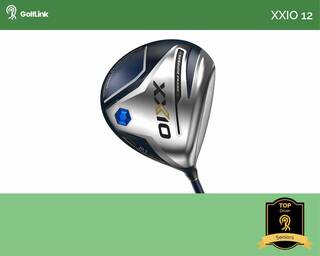 | | |
| --- | --- |
| Price | $700 [Buy at PGA Tour Superstore] |
| Stock Shafts | XXIO 12 MP-1200 |
| Standout Feature | Large sweet spot |
| GolfLink "Best of" Badges Earned | Seniors (Top Choice) |
It's no secret that as you get older, your golf swing slows down. Rather than fight it, you can make equipment adjustments that complement your game.
There are plenty of great drivers today for seniors and players with slower swing speeds. With today's head and shaft technology, lighter and faster drivers can be yours. The results of some drivers in this category might surprise you. Many seniors find that switching to a lighter driver with higher launch brings back the distance they lost, and in some cases, exceeds how far they were driving the ball years prior.
The XXIO 12 driver was a standout to us, as well as the testers who gave us their feedback. One of the main constants was how easy this driver is to hit. For one, the high launch is key to getting the ball in the air and extending your total distance. It doesn't, however, tend to balloon shots. Even on misses high on the club face, ball speed and total distance was minimally affected. The XXIO 12 was mighty impressive, which could be the reason for the high price tag. When you know you have something good, price it accordingly. 
Pros:
Premium look and feel
Great ball flight
Satisfying feel at impact
Cons:
Best Driver for Women: Callaway Big Bertha REVA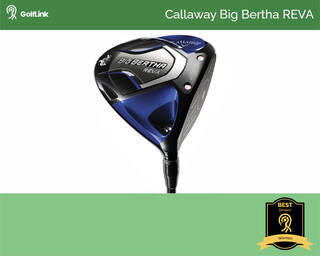 | | |
| --- | --- |
| Price | $500 [Buy at PGA Tour Superstore] |
| Stock Shafts | Callaway RCH 40 |
| Standout Feature | Great setup for confidence |
| GolfLink "Best of" Badges Earned | Women (Top Choice) |
Women's golf drivers have come a long way and have possibly advanced more over the past decade than men's drivers. With advancements in lighter-weight materials and different shaft variations, women's drivers are now producing the best numbers in the category's history. Women's drivers are typically shorter in length, but still feature a 460cc head and a more flexible shaft. Ladies with a slow to moderate swing speed usually fit into the drivers in this category.
The Callaway Big Bertha REVA was beyond impressive and stood out with the ladies who tested this category of drivers. It's light, yes, but it still allows you to feel the weight of the clubhead. It produced the best distance of any women's driver we tested and was virtually effortless to get in the air. Our testers easily hit the ideal launch angle of 12 to 15 degrees, and roll out after landing helped get the Big Bertha REVA over the finish line. As a bonus, this driver has hosel adjustability and a removable weight on the sole for those who like to tinker.
Pros:
Chevron alignment aid
Effortless launch
Distance
Cons:
Natural draw bias requires hosel adjustment to get dialed-in
Picking Your Driver
Finding the best driver for your game involves you taking a hard look at not only your current level of play but also how you want to grow with the game. With so many categories and drivers in each category, buying the right driver has never been easier, and at the same time, it's never been more difficult.
Whether you're looking for your first big driver purchase or your 100th, don't be afraid to categorize yourself and figure out which driver gives you the numbers you're in search of. To get the most out of your purchase, we recommend being fit by a certified club fitter for every club that goes into your bag.