Making the U.S. Open: Qualifying and Exemptions Explained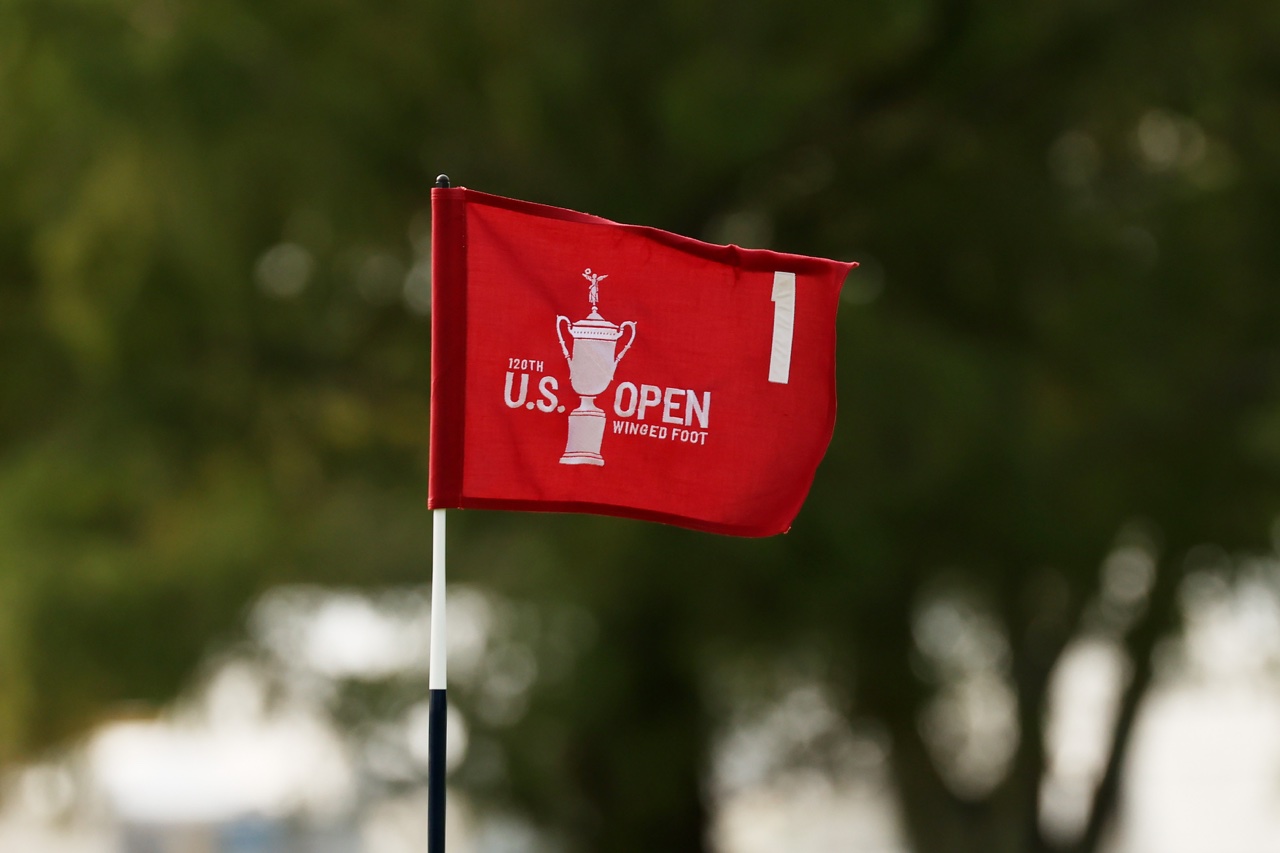 ---
Think you have what it takes to play in the U.S. Open? The USGA invites you to try. As a true Open, the championship is open to all. Getting there is simple, but not easy. For an amateur to qualify for the U.S. Open, they need to first get their handicap down to 1.4 or lower. Then they're eligible for an 18-hole local qualifier, and if they play well enough there, it's on to a 36-hole final qualifier. Those who play well enough in the final qualifying advance to the field of 156 who play in the U.S. Open.
In addition to open qualifying, the USGA also gives exemptions to players who meet certain credentials (see below for complete details).
Local Qualifiers
In 2021, 108 local qualifiers were staged across the United States from late-April through mid-May. The number of players who advance from the local qualifier to the final qualifier depends on the field size at each event. Any professional golfer or amateur with a Handicap Index that does not exceed 1.4 is eligible to enter. In 2021, 8,680 golfers entered local qualifiers and of them, 500 advanced to the final qualifying stage.
Final Qualifying
Players who advance through local qualifying, and those who were exempt from local qualifying, head to one of 11 final qualifying sites. Ten of those 11 are contested in the United States and one is held in Japan. Final qualifying is played over 36 holes in a single day, and the number of players to advance from each site is determined by the number of players and the strength of each site's field. U.S. Open final qualifying is held in late-May and early-June.
In 2021, 845 golfers, including 500 who advanced through local qualifying, reached the final qualifying stage.
U.S. Open Exemptions
The USGA gives out exemptions into the U.S. Open to golfers based on their credentials, and there are 20 different categories in which a golfer can earn an exemption into the U.S. Open, including by receiving a special invitation from the USGA. The 20 exemption categories are:
| | |
| --- | --- |
| # | Exemption |
| 1 | Winners of the U.S. Open Championship the last 10 years |
| 2 | Top 10 finishes, including ties, from the previous U.S. Open |
| 3 | Reigning U.S. Amateur Champion |
| 4 | Reigning U.S. Amateur runner-up (must be an amateur) |
| 5 | Winners of the Masters the last five years (including current year) |
| 6 | Winners of the PGA Championship the last five years (including current year) |
| 7 | Winners of the Open Championship the last five years |
| 8 | Winners of the Players Championship the last three years (including current year) |
| 9 | Winner of the most recent European Tour BMW PGA Championship |
| 10 | Those players who qualified for the previous season-ending Tour Championship |
| 11 | Multiple winners of PGA Tour events that award a full-point allocation for the FedExCup from the conclusion of the previous U.S. Open to the current year U.S. Open |
| 12 | The top 10 aggregate point earners (who are not otherwise exempt) from the three-event U.S. Open European Tour Qualifying Series |
| 13 | Winner of the Amateur Championship (must be an amateur) |
| 14 | Winner of the Mark H. McCormack Medal (top-ranked in WAGR & must be an amateur) |
| 15 | Top 60 point leaders and ties in the Offcial World Golf Ranking three weeks prior to the U.S. Open |
| 16 | Top 60 point leaders and ties in the Official World Golf Ranking one week prior to the U.S. Open |
| 17 | From the previous year's Asian Tour Final Order of Merit, the top finisher who is not otherwise exempt as of three weeks prior to the U.S. Open |
| 18 | From the previous year's ISPS Handa PGA Tour of Australasia Final Order of Merit, the top finisher who is not otherwise exempt as of three weeks prior to the U.S. Open |
| 19 | From the current Sunshine Tour Order of Merit, the leading player who is not otherwise exempt as of three weeks prior to the U.S. Open |
| 20 | Special Exemptions selected by the USGA |
Image: Gregory Shamus/Getty Images Sport via Getty Images