What Are the Yips in Golf? Causes and Treatments Explained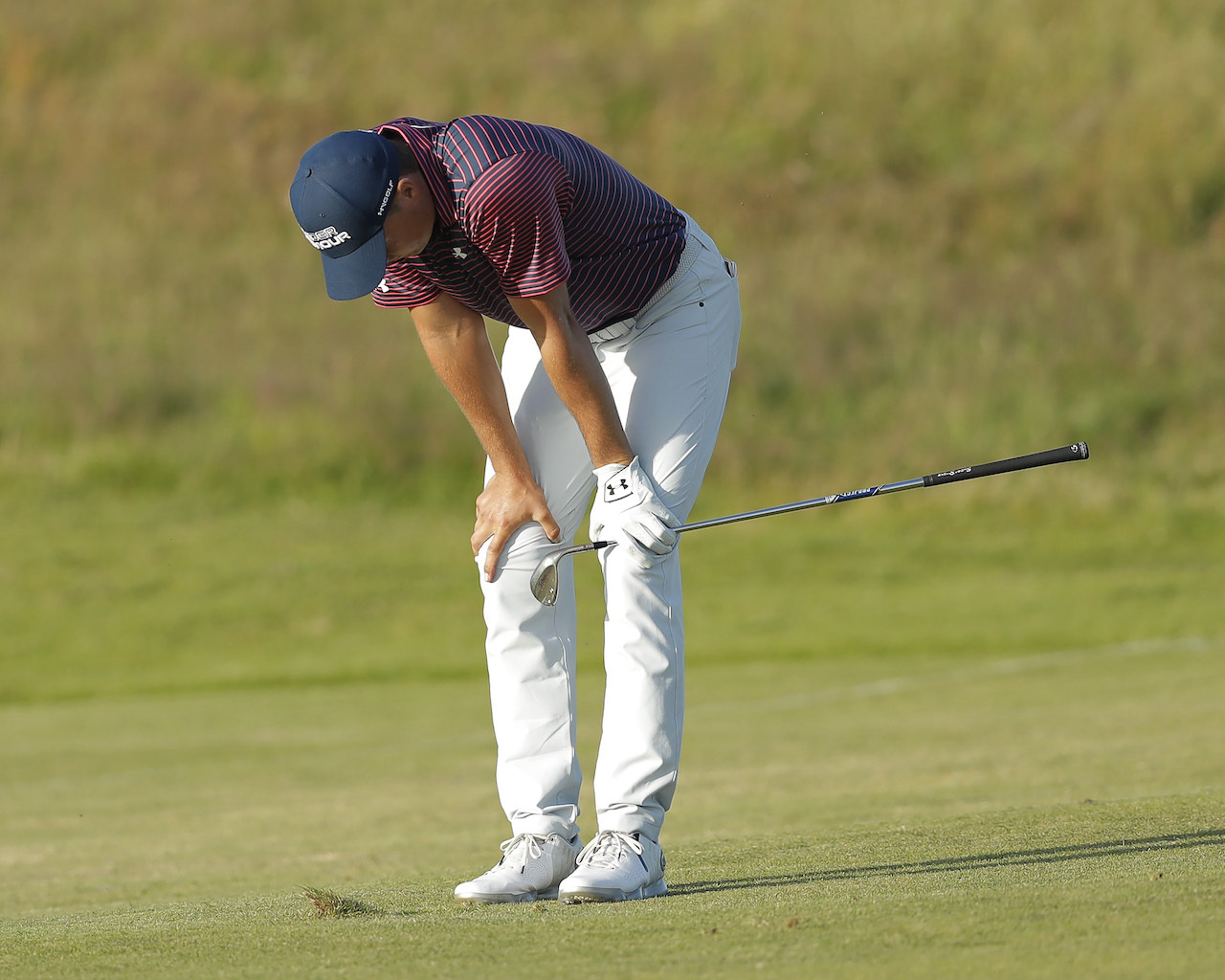 There are a few words in golf that feel as though they should be unspoken. One of which: the yips. What exactly are the yips? How do you get them, and more importantly, how do you get rid of the yips?
What are Yips?
According to the Mayo Clinic, "The yips are involuntary wrist spasms that occur most commonly when golfers are trying to putt."
In other words, yips have not been linked to anything physical within your body to cause those spasms. Unfortunately, that means that the yips are a result of something mental which can make them difficult to overcome.
There is no standard when it comes to yips, as people experience them in different ways and at different levels of severity. Ultimately, a case of the yips destroys confidence and a golfer's ability on the putting green.
There have, however, been plenty of people who have experienced yips outside of their putting game, with cases of the yips nagging players' driver, wedges, or other areas.
What Causes Yips?
The yips can be linked to numerous triggers, it truly depends on the individual.
One of the most common causes is the inability to make putts of a particular distance. For example, anything inside of 15-feet, or whatever an individual player deems makeable, might be where the yips settle in. Too many misses from that range can make a player believe they're going to miss the putt before they even attempt it, triggering the yips.
Another trigger for the yips can be pressure putts or a previous bad experience with pressure putts. This could stem from losing a match, missing a very short putt for your team, and other similar instances.
Overall, the yips are caused by something that's occurred in previous rounds which now serves as a roadblock the next time you're in a similar situation.
Famous Cases of Yips
First, it's important to note that yips are not specific to the game of golf. There have been NFL kickers, MLB pitchers, catchers and hitters, and even NBA players with free throws that have all gone on record experiencing yips.
For golf purposes, though, here are some of the more famous cases of yips that we've seen in recent years.
David Duval
In the late 1990s, not a single golfer other than Tiger Woods saw the kind of success that David Duval did. He famously reached No. 1 in the world in 1999 and also went on the win the 2001 Britsh Open Championship.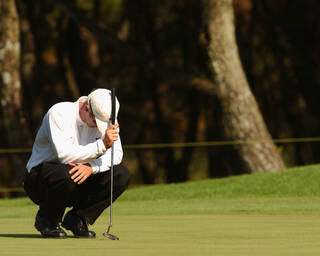 After that major championship, however, Duval's demise began. A series of mental collapses and injuries caused Duval to fall from grace in the world of golf. And while he continues to be a staple in golf television coverage, he has not been competitive in a tournament of any kind in the past decade.
Tiger Woods
Yes, even the GOAT isn't safe from the dreaded yips. In true Tiger fashion, though, it was debated whether he truly had them or not. In 2014 and 2015, Tiger was on the road back from spinal fusion surgery when his chipping became a glaring problem in his game.
Galleries and fans at home watched Tiger in unfamiliar territory, struggling to get even the easiest of chip shots close to the hole, and in some cases, even onto the green.
Respected names in the game such as David Leadbetter, Dave Stockton, and even Duval himself questioned how mental Tiger's yips were. Instead, they noted more mechanical deficiencies in his swing ranging from club path to shaft lean. Whether they were correct or not will never be known. Mainly because Tiger overcame his yips so quickly that it was all an afterthought by 2016. Many will agree though, it was a very "Tiger-like" cure no matter how he did it.
Sergio Garcia
Before his crowning achievement of winning the Masters in 2017, Sergio Garcia was looking as though he would never get over the yips hump. The height of which was famously documented at the 2002 U.S. Open at Bethpage Black, where locals dogged Garcia for taking too long to hit his shots.
Kevin Na
Kevin Na's yips were on full display in 2012 and 2013, and on some of golf's brightest stages. Na held the lead at the 2012 Players Championship when his yips began to unfold. Na's yips were of the full-swing variety and caused an inability to take the club back. Na could even be heard throughout the broadcast talking to himself, sometimes questioning himself. He finished the event in seventh place but has had a lot of success in recent years.
Other notable professionals that have had the yips include Ernie Els, Padraig Harrington, Bernhard Langer, Ian Baker-Finch, and Ben Hogan.
Tommy Armour famously coined the term yips, which plagued his career beginning in the late 1920s and caused him to step away from the game completely.
How to Cure the Yips
Unfortunately, there is no set remedy to get rid of the yips. The best solution is to find a way to calm your nerves and get yourself into a better state of mind.
Another route to go is exploring how to perfect your pre-shot routine. Eliminating the thought process leading up to taking the club back can pay dividends down the line.