Buying the Best Used Irons: A Quality-Centered Guide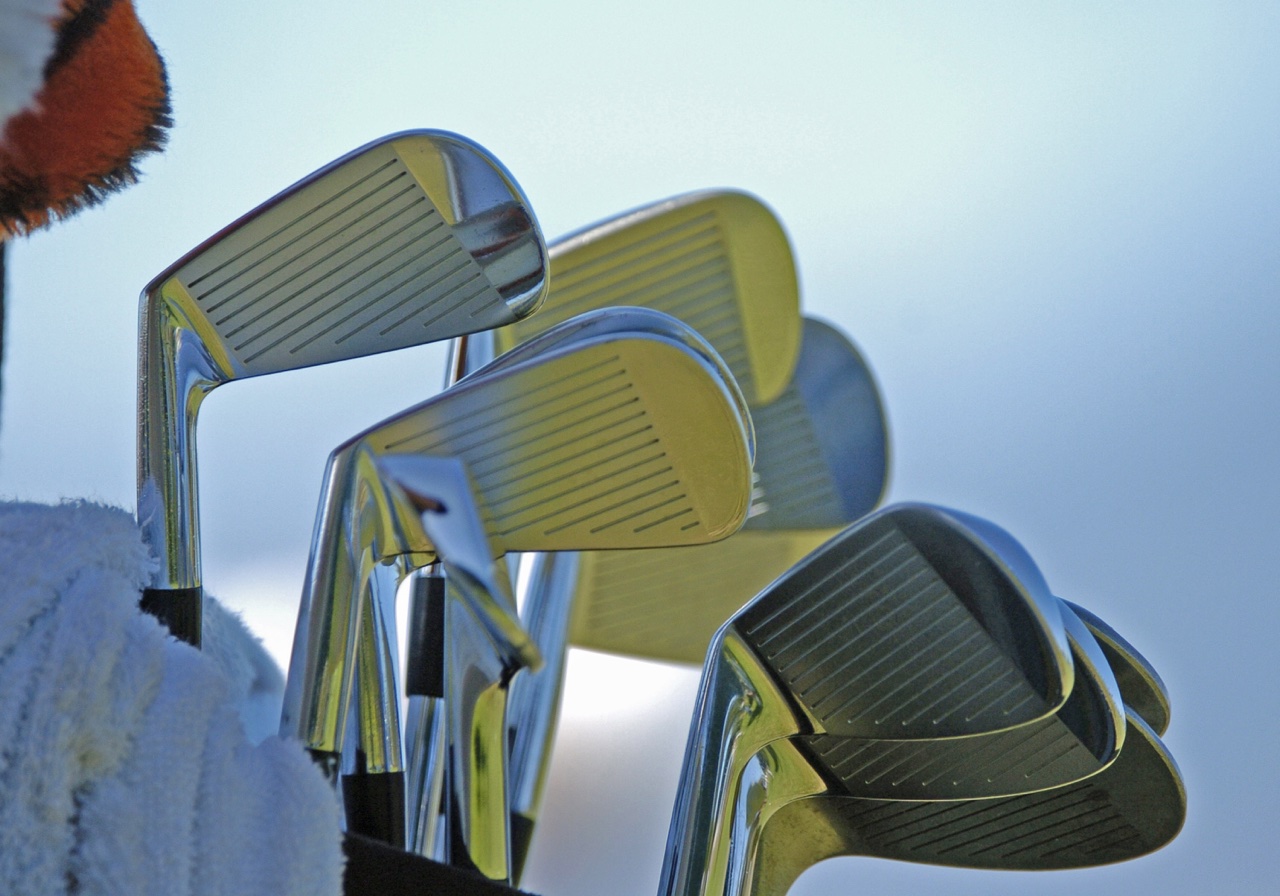 There's no denying that irons are a major part of your game, which can explain why they're so expensive. Bypassing the brand new options and upgrading to a set of used irons can actually help your wallet and your handicap.
Whether you experience it on virtually every swing, or just a few times per round, there's no replicating the feeling of a perfectly struck iron. The buttery soft feeling that ripples from the center of the club face through the shaft and into your hands and body, the crisp sound and the pure satisfaction of watching the ball carve its path toward the hole is an addicting experience that keeps golfers chasing more.
Playing the perfect set of irons can help you recreate this thrill on a regular basis. The problem is not every golfer can make a four-figure investment into their approach game, which is the going rate for a brand new iron set from the top manufacturers. The good news is there are plenty of irons from the last several years that perform as well as today's models at a significant savings. James Tracy, 2nd Swing Master Fitter, who recently helped reveal the best drivers of all time, identified the best used golf irons.
What is 2nd Swing Golf?
2nd Swing is a brand-agnostic retailer that matches golfers with new and used clubs. With five brick-and-mortar stores throughout the United States -- two locations in Minnesota, one in Scottsdale, Arizona, one in Columbia, Maryland and one in Wilmington, Delaware -- plus a tour van fitting option, 2nd Swing has performed countless club fittings, analyzing how each club performs on a launch monitor. That gives fitters invaluable insight into which clubs truly out-perform the competition for the majority of golfers.
"Because we do thousands and thousands of in-person fittings each year, we have all of this data from the last several years of fittings," Tracy said. "We know what combinations tend to work well, and what shafts tend to pair well with certain attack angles and club-head speeds."
How Irons Evolve
Like all golf equipment, new irons hit the market every year with manufactures using an infinite number of ways to say the same thing: newer is always better. Whether or not that's true can be debated, but it's safe to say that even if a newer model technically our-performs last year's, those gains are usually negligible.
With drivers and fairway woods, manufacturers can show a distance gain from one year to the next to prove improvement. Irons, however, are a different beast, and making irons that go farther doesn't translate to lower scores for golfers. While distance with irons is important, Tracy explains that rather than simply creating irons that go farther, iron innovation comes in the form of improving consistency and predicability.
"Irons continue to get longer so you can use less club into the green, but that comes with a penalty," Tracy said. "At some point you lose the stopping power and the predictability of how far that ball is going to go. Fitters have to balance the excitement of hitting your 7-iron farther with the reality that the goal is to hit your 7-iron a specific yardage and with a specific ball flight so you can hit your target. If you're blasting the ball 20 yards over the green when you hit it flush, that's not the performance that you want."
The Best Used Golf Irons
According to the USGA, about 80 percent of men and 96 percent of women carry a handicap of 7.0 or higher. That leaves the vast majority of golfers in the game-improvement iron category. When performing an iron fitting, Tracy is looking for the things that can benefit the individual golfer the most.
"With drivers, distance and hitting fairways are number one. With irons as a fitter it's, 'can I increase your stopping power and your predictability and your dispersion?'"
Based on his findings, here are a his recommendations for the best used golf irons.
PING G-Series Irons
"I think the PING G-series irons are probably about as safe of a choice as you can get," Tracy said. "We see in fittings very often with G-Series PINGs that dispersion is best, and that's been pretty consistent the last several generations, probably starting with the G400."
The G400 irons were released by PING in 2017 and at the time retailed for $875 for a set. PING boasted more distance and higher launch with the G400 irons, which Tracy has seen come to fruition time and time again in his fittings. As he pointed out, distance in irons can be a double-edged sword, as the ability to stop the ball on the green is what ultimately leads to lower scores. That is where the G400 iron, and G-Series irons since, excel.
"As the trend has been stronger lofts and distance, PING has found a really unique way of maintaining that distance every year to stay competitive, but their irons tend to spin more predictably and go higher than some of the competitors, with that really reliable stopping-power. PING has continued to improve the look of their irons at address. The look of the most recent G-Series game-improvement irons at address aren't as polarizing as some of the older PING irons of the 90's and 2000's, making them even more appealing to mid and high handicappers."
Srixon Z 545, 565, 585 Irons
In 2015 Srixon introduced the Z 545 irons, offering a forged body in the game-improvement category aimed at the mid-to-high handicapper. Since then, the Z 565 and Z 585 irons have built on the line of soft-feel irons.
"An under-the-radar iron would be the Srixon 5-series," Tracy said. "There aren't many examples of fully forged irons that offer as much forgiveness and distance as the Srixon 5-Series. The 45, 65, and 85 models are for golfers who desire a forged feel and more traditional topline, but are looking for the benefit of perimeter weighting to give them confidence and a straighter ball flight, it's a miraculously well balanced design."
While the performance of the Srixon 5-series appeals to mid-to-high handicappers, the line also stands out as a contender for low-handicap players with the confidence-inspiring look at address and soft forged feel through impact.
Mizuno JPX Forged Irons
Mizuno's JPX Forged Irons, which include the 2015 EZ, 850, 900, 919 and 921 models, have tested well in fittings for virtually every level of player, according to Tracy.
"Sandwiched between those two is the JPX Forged from Mizuno," Tracy said. "Those irons combine the feel that everybody associates with Mizuno with consistency and look. I've had 2-handicap players and 22-handicap players fall in love with that iron."
The iron's shaping and minimal offset appeal to more skilled players while the high-end ball speeds and distance help those in the game-improvement category. Of course the forged feel appeals to nearly every player.
Conclusion
Adding brand new irons to your bag may sound enticing and those irons may even out-perform sets from a few years ago, but those gains are likely minimal and it's up to the individual golfer to determine if the benefits out-weight the cost. Golfers looking for top-performing irons at an affordable price can save money without sacrificing much, if any, performance by picking up a set of gently used irons.
Image: Al Messerschmidt/Getty Images Sport via Getty Images