Hybrid Golf Club Buyers Guide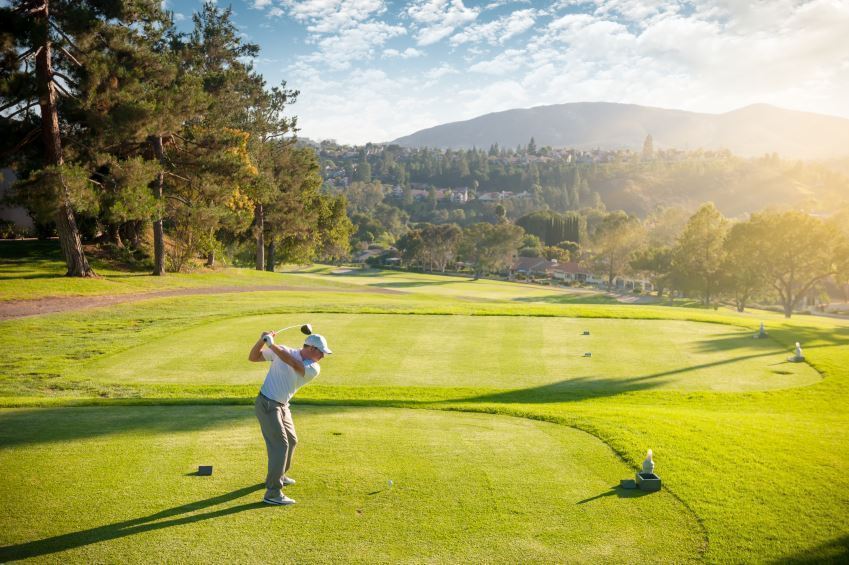 During the past five years, the sensation that is the hybrid golf club has swept across a nation of golfers, and it is growing more popular. From 2004 to 2009, the number of American golfers who carried a hybrid club went from 7 percent to 32 percent. And many PGA Tour players use the clubs.
Instructions
Difficulty: Moderately Easy
A hybrid club is easier to swing than an iron the same size and weight. Plus it gives users the ability to stroke the ball with a higher trajectory. Club manufacturers moved the center of gravity back and to the bottom of the club to help launch the ball more easily into the air with a higher spin rate, which allows faster stopping on the green and more accuracy. The primary advantages to using a hybrid club are improved distance control and shot accuracy.
The so-called "24/38 Rule" states the majority of golfers don't possess the ability to consistently hit irons with 24 degrees or less of loft and 38 inches or more of length. Those conditions are the optimal iron stroking settings and because almost no one can continuously accomplish this, that's where hybrid clubs come into play.
Because the center of gravity is placed where it is, the ball gets into the air much easier, making the results almost comparable to the perfect 24/38 swing. Once a golfer comes to grips with this, there is no telling how much her game will improve.
When it is time to begin shopping for or selecting a hybrid golf club, the first thing to consider is make sure you are replacing similar clubs. If you are replacing a 3-iron, then substitute it with a 3-hybrid.
If you replace an iron with the wrong number hybrid, it can throw off your ability to hit the correct yardage on certain shots. Also make sure to select hybrids that are no more than 1/2 inch longer than the irons you are replacing them with.
There is no substitute for hands on experience when buying a hybrid club. You may have a long-standing preference for a certain brand--say, Ping or Callaway--but this is no guarantee that their hybrids are going to sing for you. Begin your research by a borrowing a friend's hybrid on the range or by shopping at a larger sporting goods store with an indoor driving facility and simulator. Be willing to be surprised.
Figure out which hybrid golf clubs are the best. Here are three which many feel are the best hybrid golf clubs on the market today. They are effective and cost-effective.
The Ping 50th Anniversary Rapture V2 Hybrid club is the ultimate when it comes to hybrid golf clubs and retails for $250. Up next would be the Callaway Big Bertha Diablo Hybrid club which is the lowest priced of the three at only $160. Last, you have the Nike SQ Sumo 2 Hybrid, which has a sticker of $180.
No matter which one of three hybrid clubs you decide to choose or even if you settle on another, all that matters is that you are comfortable with the feel, the look and the results that your new hybrid golf club produces for you.