How to Find Left-Handed Golf Clubs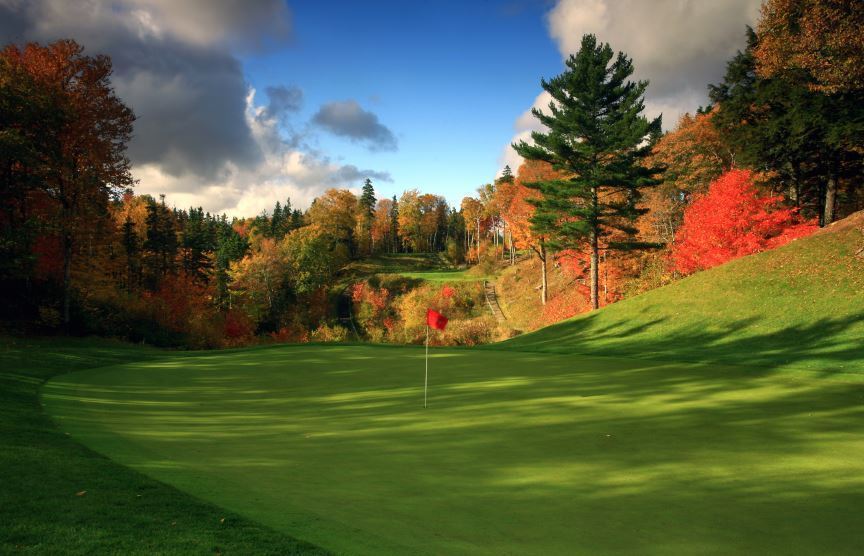 If you are a southpaw, shopping for just the right clubs can be more challenging. Most sporting goods stores, golf stores and pro shops have much smaller left-handed inventories because only roughly 5 percent of golfers play left-handed. Many natural lefties opt to play right-handed—though pro Phil Mickelson is a natural right-hander playing left—in part because many courses are set up for right-handed swings. So, it's easier to find clubs and instruction for right-handed swings. Manufacturers often release left-handed versions of their products months after their right-handed models hit the market, and in some cases, there are no left-handed versions offered at all. Locating left-handed woods, irons and putters can be frustrating, but there is no reason to settle for clubs you don't really like. Many online stores offer a full array of left-handed equipment.
Instructions
Difficulty: Easy
Get comfortable with a club before buying it. What shaft and length is right for you? How much flex is ideal for your swing? This is easy for right-handed golfers, since they can test equipment at their favorite pro shop or golf store before shopping for the best price on that product. Testing clubs is more difficult for lefties, but you need to swing clubs before buying them.
Buddy up with other left-handed golfers. Ask a fellow southpaw where he shops for clubs and how he tested them before making a purchase. Ask to try out his clubs during a friendly round of golf, or treat him to a bucket of balls at the driving range and test a couple of his clubs. If you don't personally know any lefties, the internet and social media provides a great platform for chatting with other left-handed golfers.
Peruse multiple online stores to compare prices and selection once you've decided on a particular club. You will find plenty of name brand merchandise for sale on websites.
Check the major golf outlets in your area to see if the clubs you want are in stock or can be ordered—and if the prices are competitive. Make sure you check an outlet's prices against the prices from online retailers, which are often hard to beat.
As your golf game progresses, purchasing custom-fitted clubs makes more and more sense.