How to Hit Your Fairway Woods: Your New Secret Weapon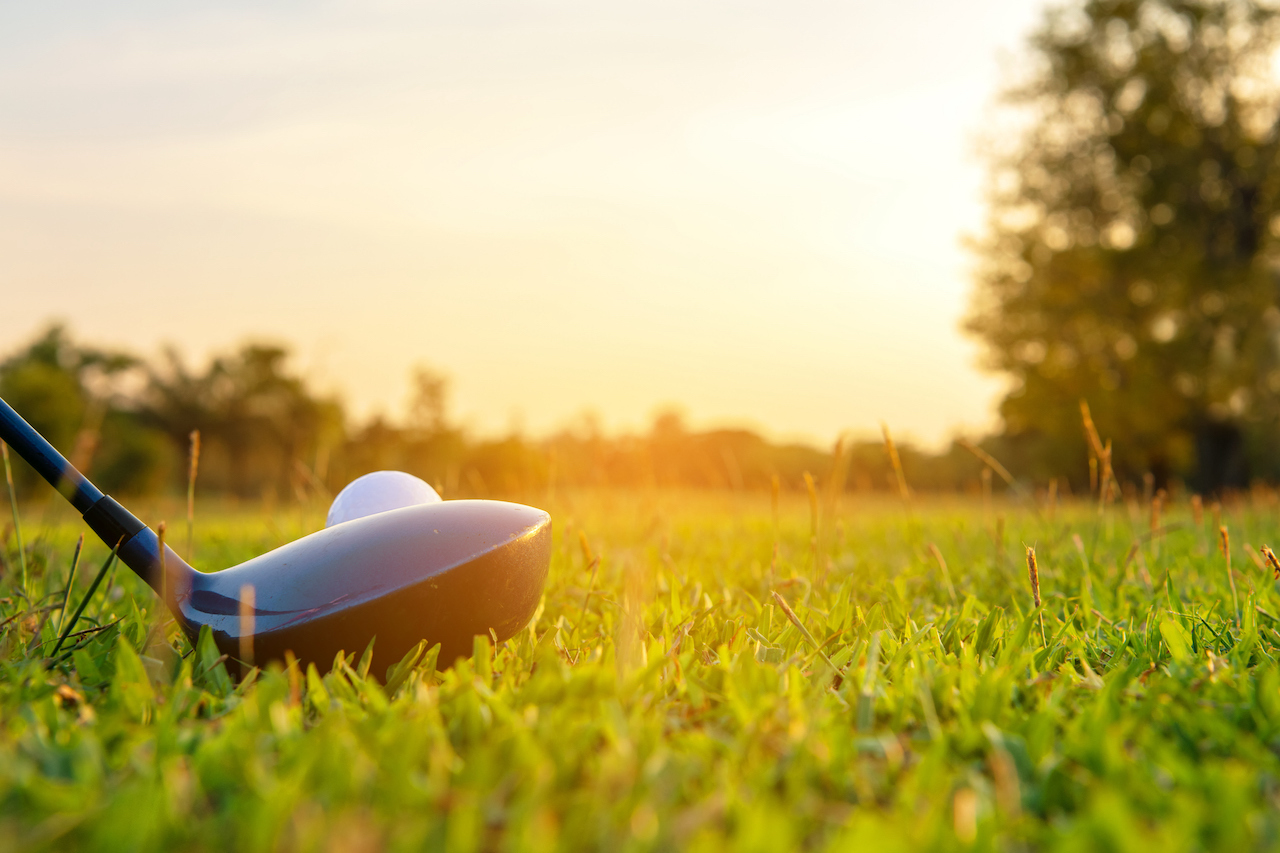 Now more than ever, the ability to hit your fairway woods effectively is important to posting a solid round on the golf course. Many new golf courses, and those being redesigned, are being lengthened to combat today's equipment technology, specifically the golf ball.
The average golfer, however, can find it difficult to to take a 15 degree 3-wood and make solid contact "off the deck". This can lead to a few scenarios when you find yourself in the middle of the fairway on a par-5:
A poor second shot that doesn't advance the ball much, leaving you with a much longer third shot;
An errant second shot into a penalty area. Now you'll be lucky to save bogey;
Your hesitations cause you to hit a long iron, which also requires accuracy and solid contact.
The average male golfer hits their driver about 230 yards. That leaves at least 225 yards to the green on a typical par-5. If that number scares you, here are a few tips to hitting longer fairway woods to get you closer to the green.
Check Your Ball Position
A common mistake with fairway woods is made before you even take the club back. This is also common with hybrid clubs, as well. Fairway wood ball position should be forward of center (where you play irons), but not as far up as where you play your driver. Finding that happy middle is key.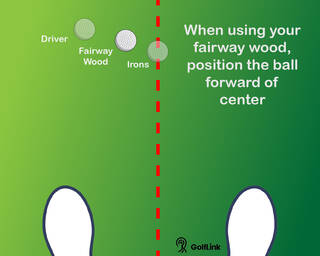 Sweep It
If you wonder why you hit your irons well, but fairway woods are a challenge, it's because your swing path is very different. With irons, you're looking to hit down on the ball. With fairway woods, your concentration should be swinging through the ball with a "sweeping motion" at impact.
Visualize It
If you're struggling with an aspect of your golf game, your anxiety can build before you even pull that particular club from your bag. If your mind is defeated before you swing, how can you expect to hit a good shot?
Visualization of your golf shot is a great way to approach the areas in which you struggle. With fairway woods, try and visualize that long shot landing exactly where you want. If your goal is to advance the ball to a particular distance or spot, play that out in your mind. You'll find that making a habit of visualization can breed success throughout your entire golf game.
Practice, Practice, Practice
All of the above tips can be helpful, but you're going to need some driving range time to work at them. If your normal bucket of balls involves wedges, mid-irons, and drivers only, you'll need to adjust to give those fairway woods some repetitions. Sometimes the clubs you use less often deserve additional practice attention.
According to PGA TOUR statistics, the average Green In Regulation percentage from 200+ yards in 2021 was 43.85 percent. Players near the top of that statistic include Bryson DeChambeau (53.50), Jon Rahm (57.23), and Xander Schauffele (56.49).
Imagine being able to hit the green in regulation half the time or more from over 200 yards away. While the above tips don't come with that promise, you will find your scoring average to be much better on those longer holes once you start hitting your fairway woods with more purpose.