Scotty Cameron Special Select Newport Putters Review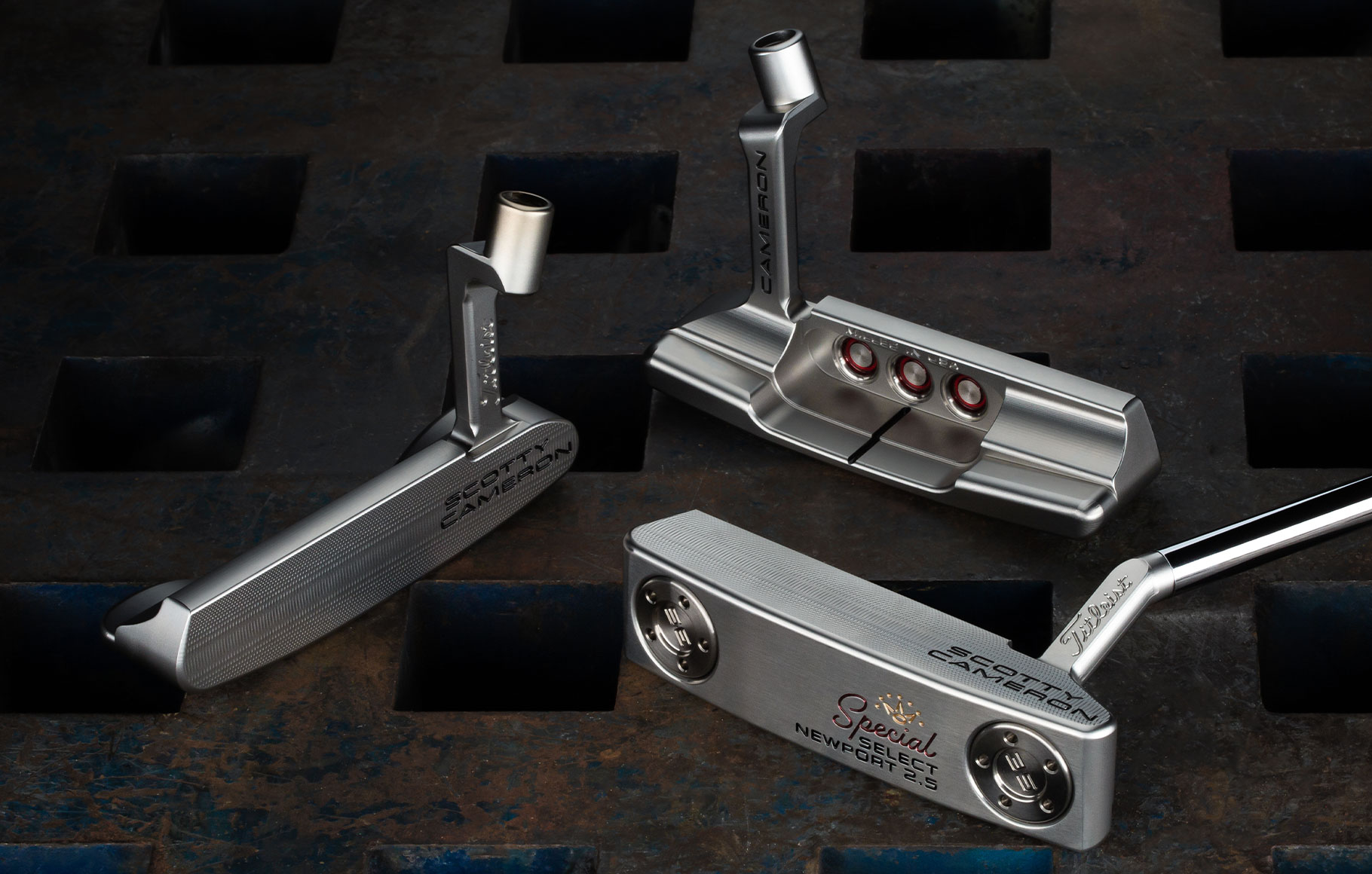 Released in 2020, the Special Select Putter line includes five blade putters and three mid-mallet putters. In this overview, we're looking at the new version of the classic Newport putter, and the updated Newport 2 and 2.5 versions.
Which Pros Use Scotty Cameron Putters?
Scotty Cameron putters have been used in over 40 major wins, including four of Tiger Woods' five Masters wins and 15 of his majors (he briefly switched to a Nike putter before returning to a Scotty Cameron putter.) Here are just of the few players who have used one of his putters to win a major:
Bernhard Langer
Phil Mickelson
Rory McIlroy
Jordan Speith
Dustin Johnson
Brooks Koepka
Justin Thomas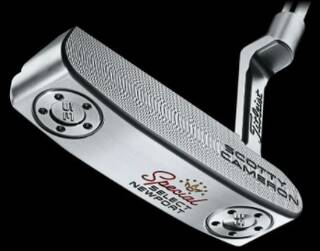 What Makes Scotty Cameron Putters Special?
Originally, Scotty Cameron Putters were only custom-designed for pro golfers. His putters first got attention when Bernhard Langer used one to win the 1993 Masters.
Cameron uses a technology called "The Art of Putting" to fit players. In 1996, the first Scotty Cameron Putter studio opened in San Diego, and the brand started under contract by Titleist. He is a perfectionist at heart and is constantly making small improvements to his product line based on feedback from tour players.
Scotty Cameron putters can be sent to his studio to customize features like the specialty grip, headcover, stamp, paintfill, shaft band and sight line.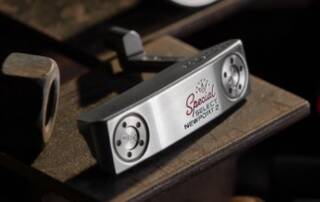 Common Features of Newport Blade Putters
The biggest change with this group of putters is that the stainless steel inlay (which had a softer feel, but less feedback) has been abandoned for the more traditional milled steel "one-piece" head construction. The putter heads are hand-milled in California.
There are a few features that all three of these putters have in common. The most important ones are the tungsten weights, which give a balanced feel, a soft tri-sole where the center of head is soled at address for a smooth takeaway.
The Pistolini Plus Grip, which is preferred by tour players, is less tapered and more symmetrical for a better feel. All of these putter heads are milled from 303 steel.
One of the newer features is that the putter used tungsten for the blades and stainless steel for the mid-mallets for improved stability. The putters all have a 3.5-degree loft and are available in three different sizes: 33, 34, and 35 inches. Now let's look at some of the subtle differences between the Special Select Newport Blade Putters.
Differences Between the Special Select Putters
Besides a personal preference for the square or rounded style, you'll also want to consider which style of neck (plumbed or slant) is best for your stroke.
A slant neck is face-balanced and suits a straight back straight through (SBST) stroke. In comparison, a plumbed neck with toe hang is better for an arc stroke.
In this case, the Newport and Newport 2 are good choices for an arc stroke, and the Newport 2.5 is a good choice for a SBST stroke. In fact, we found the Scotty Cameron Special Select Newport 2 to be one of the best blade putters you can buy.
Specifications Comparison Chart
| | | | |
| --- | --- | --- | --- |
| Characteristic | Newport | Newport 2 | Newport 2.5 |
| Lines | Curved | Square | Square |
| Toe flow | Medium | Medium | Higher |
| Topline | Thinner | Narrower | Narrower |
| Sweet spot | Standard | Standard | Large |
| Neck | Plumbing | Plumbing | Slant |
| Stroke | Arc | Arc | SBST |
Newport
The Newport putter is a refinement on a classic shape. It has curved lines with a thinner topline and a plumbed neck to improve sightlines at address.
Newport 2
The Newport 2 is an Anser-2 style putter (meaning it has a hollowed-out cavity in the back) with square lines and a thinner and flatter topline. The putter feel varies depending on the ball and it's best for players who hit off the sweet spot, instead of the toe or heel.
Newport 2.5
This putter has a similar profile to the Newport 2. The main difference between the two putters is that the Newport 2.5 has a slant neck, larger sweet spot, and more forgiveness.
How Much Do Scotty Cameron Putters Cost?
Since Scotty Cameron Putters are a tour-level piece of equipment, they are an investment. These putters will last you for many years. Plus you get to be part of a historic brand that has been part of dozens of Major wins. All three putters are the same price at $399 USD each. Buyers looking to spend a little less than that for a Scotty Cameron putter can find quality used Scotty Cameron putters.