Guide to Buying Used Scotty Cameron Putters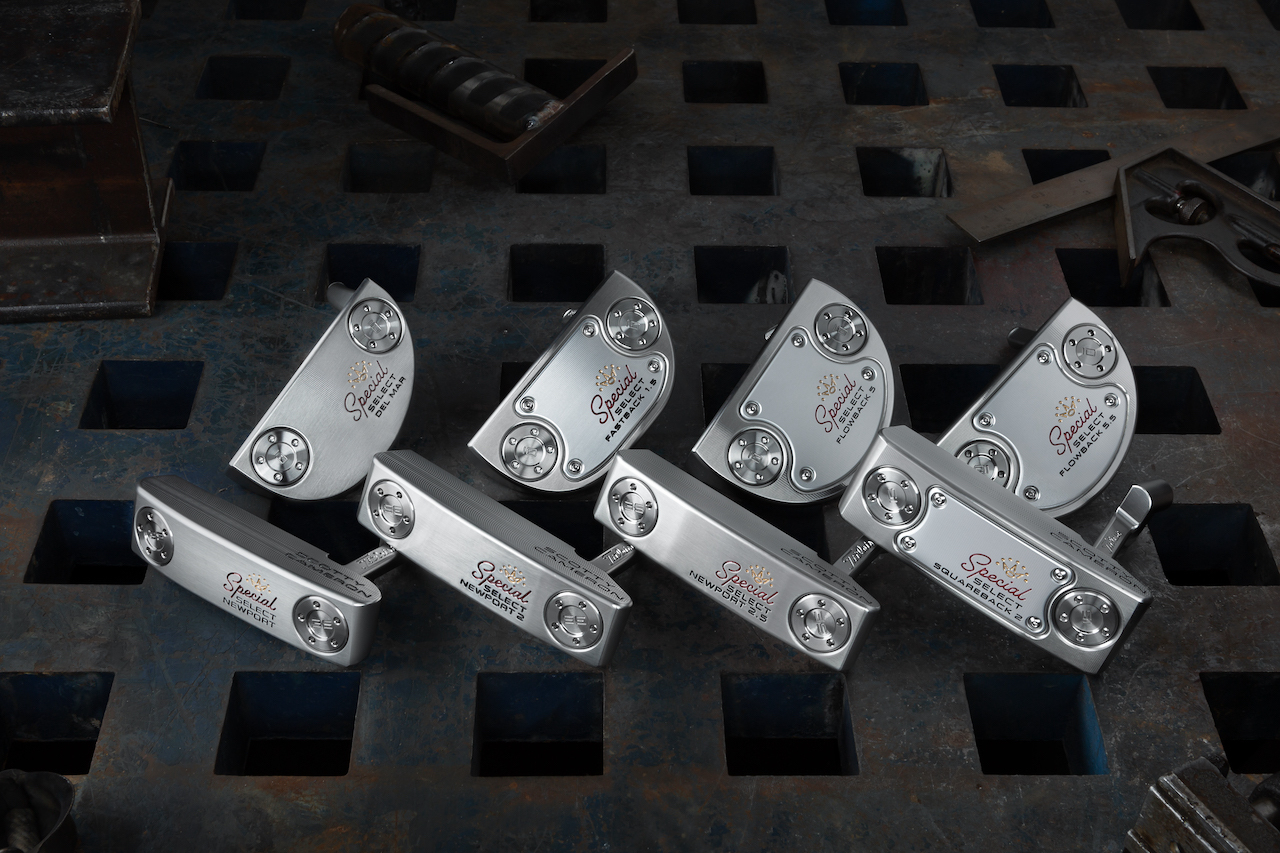 In the early 1990s, Scotty Cameron putters burst onto the golf scene and changed the putter segment of the golf equipment industry forever. Scotty Cameron putters are among the most expensive everyday putters on the market, but buying a used Scotty Cameron can save you some money. If you want a pre-owned Scotty Cameron putter, here are some guidelines to make sure you find what you're looking for.
When Scotty Cameron putters hit the market, the golfing public was instantly tuned in to high-end putters unlike ever before. New Scotty Cameron's are still strong in retail, but it's the pre-owned market that's jumping with rare Cameron's which can fetch tens of thousands of dollars, along with great everyday putters for a discounted price.
Most Desired Models
All Scotty Cameron models are sought after. It doesn't matter when it was made or how popular it was at the time of release, owning a Cameron is a badge of honor, whether it's your first or your hundredth.
Overall, the most popular model is the Newport 2. Tiger Woods has won 14 of his 15 major championships with the Newport 2 GSS (German Stainless Steel), a blade-style putter. Woods won the 1997 Masters with a Newport TeI3 model.
Another popular Scotty Cameron model is the Del Mar putter. There are several versions of Del Mar putters, a mid-mallet that is popular because of its versatility. Newer Del Mar models include removable weights in the sole.
The Phantom X models, a newer model, are highly sought after in the pre-owned Scotty Cameron market due to the number of tour pros using them. Justin Thomas can be seen using a Phantom X 5 and 2021 FedEx Cup champion Patrick Cantlay, uses a Phantom X 5.5.
RELATED: Bettinardi vs. Scotty Cameron Putters: The Head-to-Head Showdown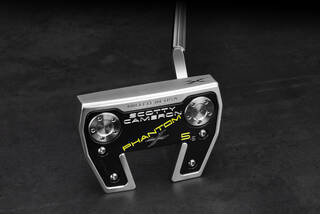 There are a lot of original Scotty Cameron models that are now considered "vintage" including the original Teryllium putters produced in the mid-1990s, and the original Pro Platinum models produced in the late 1990s.
How Much Will You Save?
Here's how much some Scotty Cameron models cost new in retail, compared to how much they sell for on the used market. The pre-owned sales are averages found on eBay among comparable models within 1-2 years old.
| | | | |
| --- | --- | --- | --- |
| Model | New | Pre-Owned | Savings (%) |
| Newport 2 | $400 | $300-350 | $50-100 (10-25%) |
| Phantom X 5 | $430 | $330-400 | $30-100 (10-25%) |
| Del Mar | $400 | $300-$375 | $25-100 (7-25%) |
Where to Buy Used Scotty Cameron Putters
With a high-end putter like a Scotty Cameron, make sure you purchase from a reputable site or retailer. Your best bets are eBay, Global Golf, and 2nd Swing. When purchasing from eBay, research the seller's rating to make sure you feel comfortable.
Another option is your local golf retailer or pro shop. Sometimes a Scotty Cameron putter will come in on trade, and you can actually hold the putter and roll some putts before making the purchase. Buying from a brick-and-mortar location could cost closer to the higher end of the price range.

How Much Wear Should You Expect?
Part of owning a finely crafted putter like a Scotty Cameron is that they require a little extra care. This is mainly due to the fact that they are made from much softer materials than a mass-produced putter that costs much less.
The older Teryllium models, if not oiled regularly, show signs of rust and in some cases may be completely rusted. Stainless steel models stay in much better shape when a headcover is kept on them. Otherwise, it's a certainty that they will have dings and dents.
The main thing to look for when checking out the wear of a pre-owned Scotty Cameron putter is the face. Deep markings on the face can cause inconsistency when putting, and if you notice these marks on a putter you're considering buying, you're in the driver's seat in negotiations, if you're still interested. You would rather have an imperfection anywhere else on the putter.
The impact rust will make on a putter's performance depends on how much is present. A small amount of rust is somewhat treatable and can be refinished relatively easily.
Always make sure the description of the putter is consistent with what you see in pictures. If you have any hesitancy, always ask the seller for additional pictures or angles to help you clarify and make your decision.
As with all things pre-owned, the more wear and tear there is, the less you'll likely pay.
Custom Shop
One of the perks of owning a Scotty Cameron putter is Scotty's Custom Shop, which allows you to customize your putter and send it to Titleist to perform the customizations. You'll get it back a few weeks later and it will be uniquely yours. If you're in no hurry, you can even have Scotty's Custom Shop do a full restoration, complete with a new finish, and receive it back in about 3-4 months.
Through Scotty's Custom Shop, you can have the shop redo your paint fill, buff out small imperfections, put in a new shaft, and change your grip. The process can be as simple as some new custom stamping all the way up to a full restoration and customization, which can cost up near $1,000.
Scotty's Custom Shop is a really fun way to turn around a putter that you find for a decent price that may need a little work
Red Flags and Deal-Breakers
Any putter that has severe defects, particularly on the face, should be a red flag. Additionally, anything that looks like it's been repaired on bonded should be avoided.
Counterfeit Scotty Cameron Putters are also big business. Replicas that are made in China appear very close to the real deal, which makes them hard to spot. With consumers getting wiser, counterfeit putters are now purposely marked up and sold as "pre-owned." The main thing to keep in mind is that if the pricing looks too good to be true, it probably is.
If you have any doubt of the validity of a Scotty Cameron putter, ask the seller for a serial number and authenticate it with Titleist.
Notable Scotty Cameron Sales
Not every pre-owned Scotty Cameron is for a value-minded golfer who wants to game a high-end putter. Some are simply collector's items. Here are some notable Scotty Cameron sales that show just how collectible some of these models can be.
Tiger's Backup
In August of 2021, Tiger's personal backup of his 2002 model Newport 2 sold at auction for $393,300.00. It is believed to be one of seven in the world and set a new record for the most money a golf club has ever sold for.
In Closing
There's a reason Scotty Cameron putters have such a strong pre-owned market. They are among the finest putters you can own and casual putter owners have become collectors in no time.
As long as you're comfortable with the dollar amount, you really can't go wrong with owning a used Scotty Cameron.